Etoro vs Coinbase: Features, Fees, Supported Coins
To understand these features, we will make a comparison of Etoro vs Coinbase. After reading this review, you can make an informed decision. 
When venturing into the world of cryptocurrencies, you need to ensure that you get to work with platforms that are easy to access and that will assist you in your trading endeavors. Etoro and Coinbase are well-established platforms with different features of immense help to both beginners and expert traders.
To understand these features, we will make a comparison of Etoro vs Coinbase. After reading this review, you can make an informed decision. You can find a really detailed deep-dive guide about eToro right here.
Etoro vs. Coinbase – Introduction
Etoro and Coinbase are both crypto exchanges that have gained popularity over time. They have attracted a significant number of users, and their growth is currently being recognized on a worldwide scale. However, even though both platforms are reputable and they hold a significant amount of control in the crypto arena, they do have different features that make them stand out from each other. This article aims to explore these features and outline the various differences that they possess.
What You Should Know About Etoro
Etoro came into existence in January of 2007 as an online brokerage company that deals with the trading of crypto and stocks. Etoro was among the first companies across the world to support crypto trading. Currently, Etoro has gained hundreds of thousands of users, and it's still growing.
With several supported cryptocurrencies, Etoro has been able to attract and maintain users from different countries. It has been able to secure licenses in Europe, Australia, and the UK. So far, Etoro has allowed its users to make purchases to purchase and sell CFDs on several digital currencies.
What You Should Know About Coinbase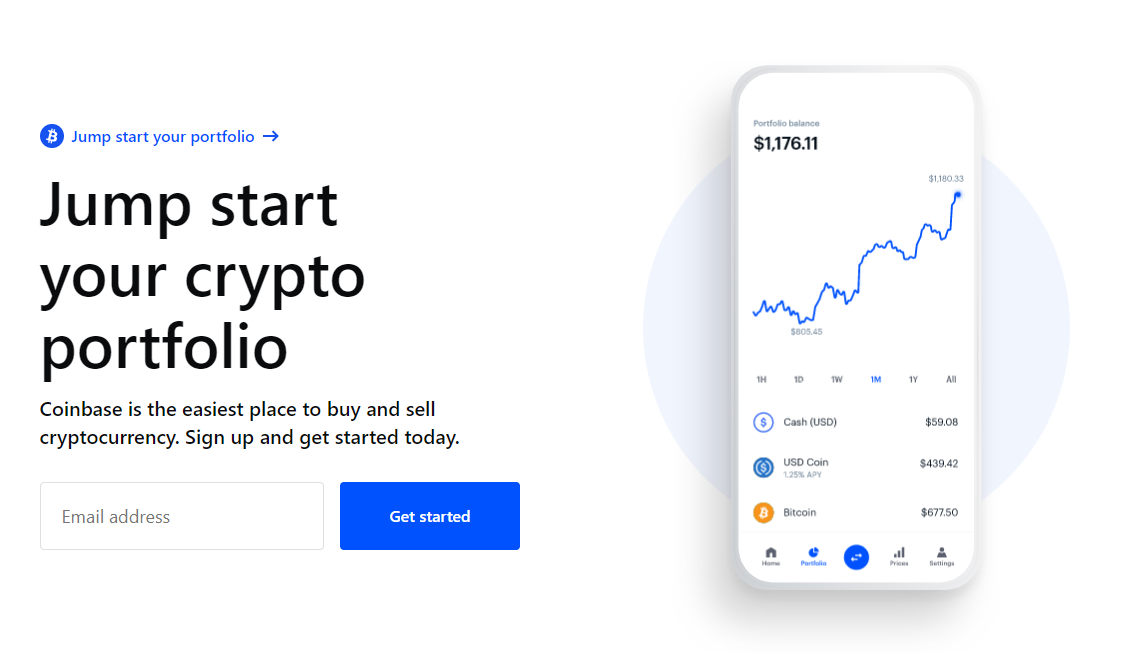 Coinbase is a cryptocurrency exchange that was established in 2012 with the sole purpose of buying, selling, and exchanging digital currencies. Over the years since its launch, the company has been able to attract millions of crypto fanatics worldwide and is still in the process of growing.
Its operations are currently in more than 120 countries, supporting a vast ecosystem of financial institutions. Also, it is a little bit difficult to learn how to withdraw money from Coinbase. The crypto exchange, just like Etoro, runs two separate platforms, which include the standalone cryptocurrency wallet. However, both platforms have different features that this article is going to explore.
Etoro vs. Coinbase – Features Comparison
Let's see the main features of these services.
Ease of Access and Use
Etoro vs Coinbase differs greatly in terms of their interfaces. Coinbase, being one of the most renowned crypto exchange platforms, has a straightforward and intuitive interface. Most users who visit Coinbase for the first time will be able to find their way around the platform without any difficulties.
The friendly interface is further simplified through the Coinbase and Coinbase Pro structure. Those who wish to access a more advanced functionality will have to access the Pro version due to its p2p platform that beckons early crypto enthusiasts.
Etoro, on the other, has a complicated and less intuitive interface. Even though it is easier to create your Etoro account (in less than 10 minutes), new users will take some time to understand the functionalities presented in the account. The ease of use on the Etoro platform is dependent on one's understanding of forex trading. First-time users are more likely to trade an amount higher than the one they intended to when using Etoro, as opposed to Coinbase.
Wallet Features
Coinbase vs. Etoro also differs significantly in their wallets and the capabilities that they hold. For Coinbase, anyone can open a Coinbase wallet, including those who do not trade with the platform. Etoro's wallet, on the other hand, is only limited to those who trade with their platform.
Money Exchanges
Regarding money exchanges between wallets, Coinbase has established some restrictions even though its users are allowed to move money both ways, from the wallet to the exchange and vice versa. Etoro has a one-way rule whereby users will only move their coins from the exchange to the wallet, but there is no option of sending it back. A 0.5% charge is also charged during the crypto transfer from one wallet to another with Etoro, while Coinbase does it free.
Coinbase vs Etoro Security Features
Security can be considered the most important feature when dealing with cryptocurrencies. When investing in crypto, it is comforting to know that all your assets are protected. Both exchanges are covered by the FDIC insurance for cash operations.
However, since FDIC insurance does not cover cryptocurrencies, exchanges should find other available options to secure their client's crypto. Coinbase, using a third party, has taken an extra step to ensure that its client's cryptocurrencies are protected against hacking and theft while Etoro has not. This means that there is no insurance against crime in Etoro, making it risky to invest in the platform. There is little transparency about security in the Etoro platform, making it a risky affair to invest in it.
Etoro Fees vs Coinbase Fees
Fees comparison between two crypto exchanges can be difficult as no two exchanges share the same fees. In addition, regarding fee structuring, each exchange decides where the aspects of the trade are and where they would charge their fees.
Etoro Fees
Etoro does not charge its clients fees when depositing money into their bank accounts, whether they are making of their cards or directly from their accounts. However, the platform recovers this when using other exchanges to charge up your account.
The fee incurred when using other exchanges ranges between 0.75% and 5% depending on the type of crypto. Coinbase, on the other hand, charges its clients a cost of 1.49% on all their deposits that originate directly from their bank accounts. Crypto purchases using a debit card has a much higher fee of 3.99%, while ACH transfers are not charged.
Coinbase Fees
Coinbase also has an additional spread fee of about 0.5%, even though its transparency on the spread fee on transactions is limited. Etoro has other additional fees on its transactions, including a 0.5% fee, which is capped at $50 if you wish to withdraw your assets and hold them in your wallet. Those who fail to log into their Eltoro accounts for more than a year will be charged a $10 monthly fee. There is an additional $5 fee for those outside the US when converting their deposits into US dollars and withdrawals.
Generally, when comparing Etoro fees vs Coinbase, it is clear that Coinbase users will incur more fees compared to Etoro users. The incredibly high fees exhibited by Coinbase are because of the superb features that it has in the crypto exchange world.
Coinbase vs Etoro – Supported Currencies
When it comes to the number of supported cryptocurrencies, comparing Etoro vs Coinbase is an easy battle. So far, Etoro supports just over 30 cryptocurrencies, while Coinbase has over 120 cryptocurrencies that it supports. Both platforms support the most popular cryptocurrencies, which include Bitcoin, XRP, and Ethereum.
Several other cryptocurrencies are available for trading with a number of currencies focusing on what makes the platform popular. Coinbase has built its popularity on the basis of investing. However, at the end of the day, Coinbase holds the largest number of currencies as opposed to Etoro and is, therefore, the best platform for many crypto enthusiasts.
Related articles: Kucoin Review | Trezor vs Ledger
Conclusion
The comparison of Coinbase vs Etoro ends up with Coinbase taking the day. With millions of users, Coinbase establishes itself as a crypto exchange that holds the best deals for its users. Besides, Coinbase beats Etoro in terms of security as well as the number of cryptocurrencies being supported.
The Coinbase platform also has a simple and intuitive interface that is self-explanatory for those wishing to venture into the crypto arena. Regarding the fees that users will incur when interacting with the platform, Etoro has managed to have fees that are lower and easily achievable compared to Coinbase.
The fees charged by Coinbase are exorbitant, especially for new crypto enthusiasts. Despite the differences, both platforms are good in what they do – crypto exchanges.