BLU VIVO XI+ Review – Performance and Specifications
This BLU VIVO XI+ review looks at this phone, which has startled the market due to its simple yet efficient features.
New phones are introduced to the market with features better than preceding items every year. This BLU VIVO XI+ review looks at this phone, which has startled the market due to its simple yet efficient features. It is not usual for BLU, as a company, to release several phones into the market without having to make any significant differences.
While most companies focus on creating efficient mind-wrecking phones, BLU, on the other hand, focuses on making mid-range phones to capture the less expensive market, and in that case, they end up with phones such as the BLU VIVO XI+.
Item Specifications – BLU VIVO XI+ Review
MediaTek Helio P60 with AI Technology 2.0GHZ Octa-Core Processor
64GB/128GB internal storage (with MicroSD slot up to 128GB)
6GB RAM
Android 8.1 Oreo (Upgradeable)
6.2-inch display with 19:9 and 18:9 aspect ratio (1080 x 2246 pixels)
Dual rear cameras (16-megapixel, 5-megapixel)
16-megapixel front-facing camera
Fingerprint sensor
3,050mAh battery
USB Type C
Wireless Charging
4G LTE: 1/2/3/4/7/12/13/17/28/66
Vivo XI+ Review: Design and Display
In this BLU VIVO XI+ review, we outline the outstanding features of this smartphone. This phone could be one of the finest phones manufactured by the BLU brand. This device has been constructed with a solid metal body with its back curved along the edges to make it rest easy on the palm of your hand.
With a 6.2" screen size, most people would consider BLU VIVO XI+ a gadget of significant size, but its curved glass display eliminates that theory. In addition, by looking at its size and the amount of heft left, users can realize that this phone has been given a mini-tablet size display, a feature that many appreciate. Besides, the BLU VIVO XI+ phone is armed with a Gorilla Glass 3 Curved display, one of the most rigid materials for your display. This means users will not need to worry about dropping their phones from reasonable heights.
Camera and Battery
Regarding its camera, the BLU VIVO XI+ screams of its dual-camera efficiency powered by the powerful AI system that ensures the user captures smarter and better pictures. Its primary camera has a 16MP lens with an F/2.0 aperture, 1/3 inch sensor, and 5P lens. An additional 5MP lens on this BLU VIVO phone assures users that they can capture photos full of depth with blurred backgrounds.
The front camera of the BLU VIVO XI+ is also 16MP, ensuring that users can take more transparent and brighter selfies compared to any other pictures. After purchasing the BLU VIVO XI+, users need not worry about missing any key moments they wish to remember. Let's see what more this BLU VIVO XI+ review has prepared.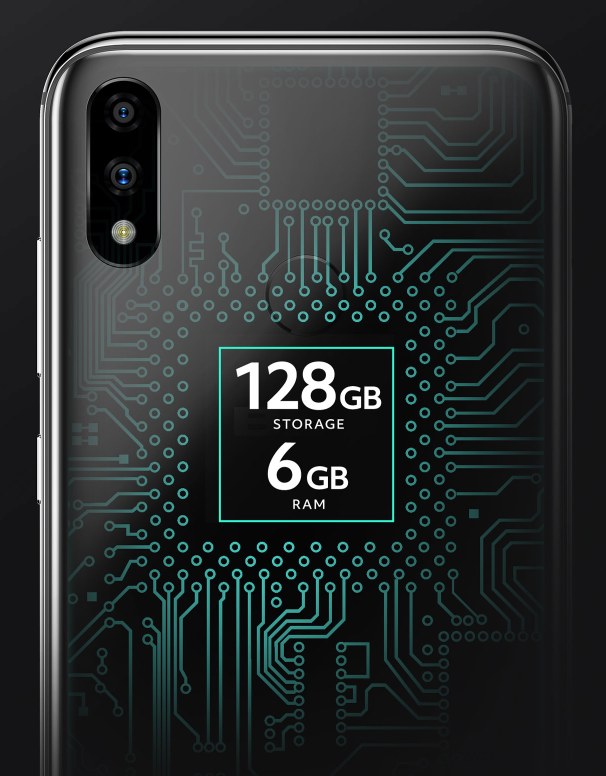 The BLU VIVO XI+ comes with an inbuilt 3050mAh battery, considered one of the most significant discouragements that this phone could offer. Currently, most people are considered heavy users of their phones, as they spend most of their time scrolling through social media, playing games, or even conducting meetings.
Users will be at a disadvantage with a small-sized battery, as they may need to recharge their phones quite often, probably twice every day. However, to solve that, the BLU VIVO XI+ comes with a USB-C charger, and the phone has been built with fast charging capabilities that will ensure you always have enough charge to power up your phone for any tasks you have ahead. However, BLU should have done better regarding the size of the battery.
Vivo Reviews: Performance and Specs
The BLU VIVO XI+ comes with several pre-installed applications that may easily be uninstalled if the user does not need them, and this is less invasive to an individual's choice. In addition, the phone comes loaded with the Android 8.1 (Oreo) operating system that can be upgraded to Android 9.0 (Pie). Further updates on the user's Android will depend on whether the company will be releasing any new upgrades to users who own this phone.
Let's go forward on this BLU VIVO XI+ review. To ensure that the user has heightened performance when using this gadget, the BLU VIVO XI+ has a mega 6GB internal memory and massive storage of 128GB. Users are assured that they will be able to store all their photos, videos, and other documents in one space without worrying about it being filled. In cases where a user needs extra space on the device, the BLU VIVO XI+ has an expandable SD memory slot for up to 128GB.
This phone also has a 2.0GHz Octa-core MediaTek Helio P60 with AI Technology Processor that improves its performance significantly. With this powerful processor, users can efficiently utilize different applications on their phones and easily switch tabs without worrying about the phone freezing specific applications.
The BLU VIVO XI+ allows users to choose carriers with its unlocked feature. According to most Vivo reviews, this device is currently compatible with AT&T, T-Mobile, and Verizon networks. However, the SIM card is not included, and therefore, customers may need to contact Verizon for activation on Verizon's network.
The rest of the population, on the other hand, can access its 4G and 3G networks which are compatible with Verizon Wireless, AT&T, T-Mobile, Cricket, Metro PCS, Straight Talk, Tracfone, and all GSM Networks. Notably, the phone does not work with Sprint or Boost mobile. Finally, the BLU VIVO XI+ is a single SIM phone, and those who wish to have multiple network carriers may find this a significant hindrance.
What you need to remember from this BLU VIVO XI+ review: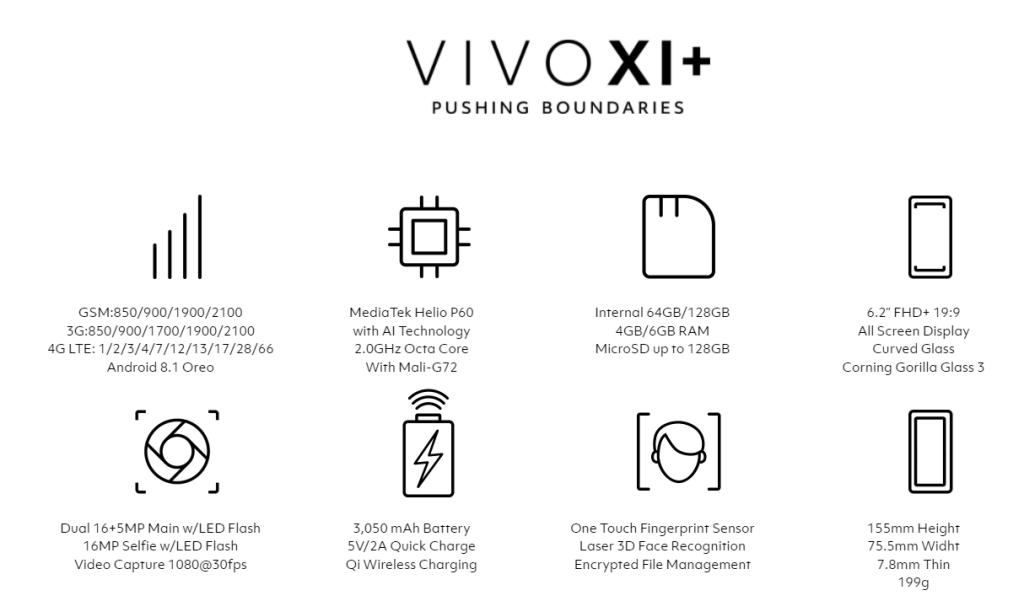 Related articles: OnePlus Nord N100 Review | AMOLED Display Phones
BLU VIVO XI+ Review: Conclusion
Generally, the BLU VIVO XI+ can be termed an excellent phone. This is because it has all the needed features that make a smartphone thrive. The high-powered processor, combined with the internal 6GB memory, makes sure that its users enjoy their phones effectively. In addition, looking at the massive internal storage combined with expandable memory, users have the liberty to store all their pictures and music in their BLU VIVO XI+ device.
Finally, the BLU VIVO XI+ has a highly efficient dual camera powered by AI technology for those who prefer making memories with their gadgets. This makes it highly possible for them to get their photos right even though they may have little or no experience. However, the only letdown that this phone has exhibited is the small 3050mAh battery. This may not be enough to take its users throughout the day, especially if they are heavy users. However, if you are not a heavy user, this phone is a perfect fit. We hope that our BLU VIVO XI+ review helped you.
Images source: bluproducts.com