How to Play Valorant on Chromebook and MAC
If you own a Chromebook, you are a gamer, and would want to learn how to play Valorant; then this guide is for you.
April 4, 2022 at 9:36 am in
Gaming
Games keep evolving, and gone are the days when one had to own either an x-box or a play station to play video games. Nowadays, one can easily download a game on his/her computer and get to playing. Of course, it depends on what game you are downloading, how many GBs or TBs your computer has, and how powerful it is. This article focuses on how to play Valorant on Chromebook.
The Chromebook's system runs on a web-based Chrome OS, a skinned version with more functionality added to it from the Chrome browser. This makes it sustainable to download and play the Valorant game on it. On the other hand, Mac is a line of computers manufactured by the famous Apple Company, and they include MacBooks, iMacs, and Mac minis, among others. So one can easily play the Valorant game on Mac, considering the power it usually holds.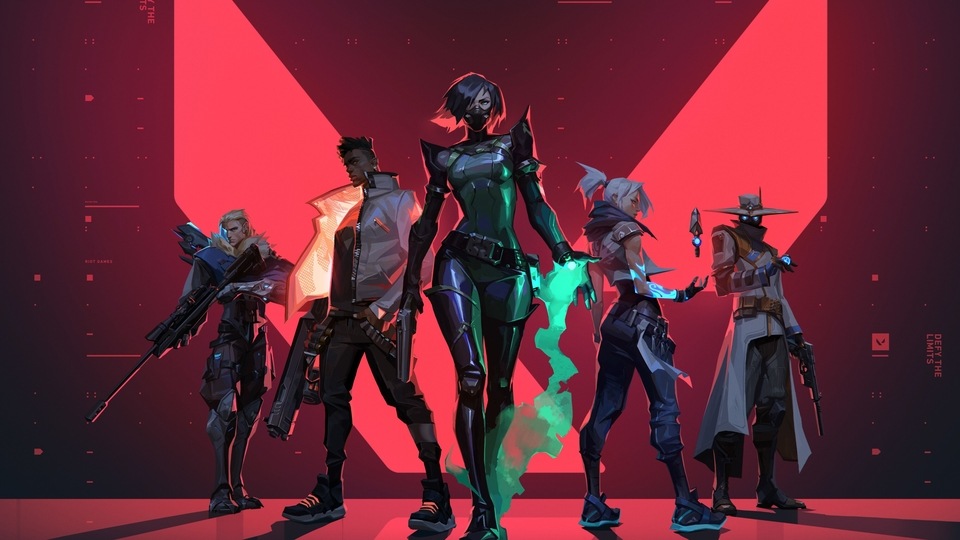 How to Play Valorant on Chromebook
If you own a Chromebook, you are a gamer, and would want to learn how to play Valorant; then this guide is for you. The configurations of a Chromebook may not be optimized for gaming, but one can quickly implement workarounds and make it into one.
A Chromebook itself may not be a gaming laptop, but you can install integrated development environment (IDE) software, which aids in providing better gaming functionalities to your Chromebook. If you own a Chromebook produced from 2019 or later, they support the Linux operating system, suitable for most gaming distribution platforms.
For the Chromebook, you will need both Linux and WINE installed to work alongside each another. WINE is not an Emulator but a compatibility layer that one integrates into a device, and its purpose is to provide help on the operating system to run windows applications. When you have WINE and Linux in your Chromebook, you can now proceed to download the Valorant game.
Downloading the Valorant Game
Go to the official riot games website and click on download Valorant. Log in to your riot account and download the game file. After finishing, move it into the Linux folder. Open the terminal and type the commands to launch the game. On WINE, input "Install Valorant.exe." After completion, restart your Chromebook and launch the game. Viola! Moreover, just like that, you can now enjoy playing your game.
How to Play Valorant on MAC
To play Valorant on Mac, you need to install Windows using boot camp. After installing Windows 10 or Windows 11, there will be steps on how to play Valorant on Mac. Boot camp is a safer way of installing Windows on a Mac and allows one to play window games like Valorant, which are not available on Macs but just on Windows.
You will need at least one of the Mac machines like the iMac Pro, Mac Pro 2014 or later, MacBook Pro 202 or later, MacBook 2015 or later, and Mac mini 2012 or later. In addition, you should use Windows 10 for playing Valorant, as Windows 11 has proven to have glitches when using it.
The process includes checking your secure boot setting, which should be at complete security before installing Windows. Later, use boot camp to help create Windows partitions, which allows you to format the partitions and then install the Windows. When this process is done, you can now download Valorant, and it requires you to have 8GB of free space to be installed.
You also have to sign into a Riot games account to log in for one to play. After installing, a new icon appears on the desktop to launch Valorant. So now you can use your Riot games credentials, log into your account, and play Valorant on Mac.
What Is Valorant?
If you are into first-person shooter games, you have probably played or heard of the Valorant game. Even if you have not, sit tight as you will learn what Valorant is in this article. Valorant, initially released on June 2, 2020, by Riot Games for Microsoft Windows, is a multiplayer video game in the genre of first-person shooter and action games.
The game applies to players of all ages, and Valorant is among the most talked-about/played games on the market today. The storyline, economics, mechanics, and the category of solo playing or team gameplay appeal to gamers and even critics. With a higher rating, it continues to top the gaming market.
Valorant is a game developed and is only supported on Windows platforms. However, it has more than 1.5 million active players each month and has attracted the attention of video game players worldwide. It is a 5v5 multiplayer first-person shooter in that one team has to defend while the other attacks.
The aim is to place a bomb called (a spike) by the attackers, and the defendants have to try to avoid it. The opposing squad wins if one squad is wiped out with or without the spike bomb. Each round lasts up to 100 seconds, and the matches are 25 rounds long. If your team wins the first 13 rounds, you get to win the overall match.
Valorant Gift Card
Valorant offers prepaid gift cards available in four denominations for the PC. They include the $10, $25, $50, and $100 gift cards, which are only available in the United States through the Amazon website currently. However, the cards can be redeemed in Canada and United Kingdom.
When you purchase the Valorant Gift card, you get a set of unique numbers serving as the gift card. To redeem the Valorant gift card, you have to log into the game client and click on the Valorant icon on the store tab. The players then have to select the codes and prepaid cards and enter the numbers they had received. After this, they will receive the Valorant points.
Related articles: DOTA 2 Betting Sites | CSGO Betting Sites
How to Play Valorant on Chromebook: Conclusion
Mac products are usually the best when playing video games since they provide better gaming experiences. However, Mac models have to meet some specifications before you can play games effectively on them. On the other hand, Chromebook has proven to provide better gaming experiences as long as your Linux operating system is installed.
From both Mac and Chromebook, as you have seen in this article, it is easy to play the Valorant game on them. With just a few steps of installing it, you are good to go. You do not need to break a bank to buy a gaming laptop, as these two are just fine. Now follow the steps, download Valorant, and begin playing.
Featured Image: playvalorant.com