What Is Freedome? Features, Prices, and Security
You are asking yourself, what is Freedome? Freedome VPN is an online privacy solution that uses simple security to protect one from attacks from hackers and malicious applications.
June 29, 2022 at 10:48 am in
VPN
What Is Freedome? A VPN, the acronym for virtual private network, is usually used to help encrypt data connection on the internet. A VPN is used to create a trafficking pathway from one device to your virtual private network service provider network. In basic definition, it helps provide security so that no one can track the account of a web user.
You are probably wondering how one cannot be tracked online while everything is online. Well, a VPN hides the real IP address of the device you are using by creating web traffic, which is made to look like it is coming from your VPN network service provider. The ISP (internet service provider) has to go through a tunnel to reach the VPN server.
From there, it travels to the website you are to visit privately by hiding the IP address. Freedome, also known as F-secure Freedome, is an approachable and simple VPN provided by a trusted security industry in Finland. It is developed to have light features, but it is quite expensive. In addition, it provides antivirus bundles to its users. Freedome is available all around the globe, with the exception of some Middle Eastern countries.
What Is Freedome? Introduction
You are asking yourself, what is Freedome? Freedome VPN is an online privacy solution that uses simple security to protect one from attacks from hackers and malicious applications. It helps in stopping trackers from knowing what you are doing on the internet or getting your IP address by connecting one's location virtually and providing a safe Wi-Fi hotspot connection.
Freedome VPN helps to analyze the communication traffic to provide service, which helps make data transfers clean and safe. In addition, it does not keep logs of your connections that have been established from the VPN to an external address, thus making it safer as your IP address cannot be traced back.
Freedome uses the F-Secure system, which aids in verifying that the requested URLs are not harmful and that if accessing them should be blocked. This is provided using the browsing protection security feature. In addition, Freedome also temporarily provides service logging to prevent fraudulent use, negatively impacting the end-user quality of service.
It helps detect service abuses like spamming, scanning of ports, and DDoS attacks. Freedome guarantees to provide complete privacy where no one can see what you do online, safe surfing through having your private VPN. Wi-Fi security, especially on public Wi-Fi, the connection is encrypted, making it hard to be hacked and being able to access some blocked contents from some areas.
Freedome Features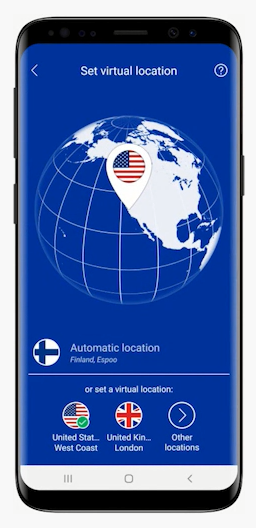 Freedome provides its users with some key features, especially by virtue of its location in a country that follows strict privacy laws. If you are looking to access content from areas that have been restricted, Freedome helps hide your IP address, making it one of the right VPN choices. However, it's seen to provide the users with limited features as compared to other VPN users.
Below are some of those features.
DNS leak protection
No logs stored
Interactive tracker mapper
30-day money-back guarantee
Kill switch for windows and mac
Permission of P2P on specific servers
How to Use Freedome VPN
If you have bought the Freedome VPN license, the below steps will show you how to use it.
Open the Freedome VPN
On the top-left corner of the main menu, select "subscription"
Select "activate" under all platforms
Click on the log-in button
Key in your password and email address that your ISP provided
Freedome Pricing
The pricing of Freedome is quite contrasting from other available VPN providers. Most companies that offer VPN subscription plans tend to offer their users monthly or other longer plans at discounted prices. Freedome has different price plan subscriptions, which only start from yearly payments, unlike other VPN providers, which have monthly, quarterly, and semi-annually. 

The Freedome price starts with the yearly plan, which is slated at $34.99 per year, and with this, you can use it on three devices. Even so, the standard set by the service provider is five devices. If you want to add more devices, the price keeps increasing. You are to pay up to $69.99 per year to use up to seven devices at once.
However, one can pay $89.99 every two years for up to seven devices, which is a discount. Freedome also provides a five-day VPN trial to their new users before you can actually settle to purchasing it fully from their price plan options. Their subscriptions are basically based on the number of devices to be connected at a given time. 
From the plans, the three-device subscription is quite fair and a good value for the money spent. Therefore, it is up to you, the subscriber, and the number of devices you intend to use.
Freedome VPN Security
Freedome VPN security is quite impressive, as it does not store any personal identifiers logs of a user's browsing history. For those who value their own privacy, then Freedome is a better option, as it is located in Finland, which is generally a secure place for all data privacy needs.
It also does not participate in the 9 or 14 Eyes data treaties of the EU, which is great news. In as much as the browsing data logs are not stored, their privacy policy states that some logs connection will be stored for a certain period. When connecting to the VPN for the first time, the device identifiers and IP address are logged, and the provider knows your live location.
This VPN provides a protocol OpenVPN on the VPN for androids, Mac, and Windows clienteles. Both iOS VPN clients are provided with IPsec, which is still a secure protocol but not robust. The OpenVPN has the AES-128 cipher, 2048-bit RSA handshake, not forgetting SHA-1 for data authorization.
This makes it vulnerable, as the encryption is not that strong. Furthermore, it does not prove that it has forward Secrecy implemented. Freedome also provides a security feature for tracking and harmful blocking of sites, which aids in protecting the users of this VPN against trackers and malware on some websites.
Conclusion
Freedome is a problem-free VPN with speedy connections and a good unblocking performance in some locations. Therefore, it can be a good basic choice for VPN users. However, their yearly subscriptions have proven to be quite overpriced, especially when you can find other VPN services at a lower price and are still safer.
However, if you are using the three-device subscription plan, go for it. All the same, setting up the Freedome VPN can be frustrating even to experienced users who have been using VPNs before. You should also note that the VPN lacks advanced features like split tunneling and obfuscation. Overall, as much as the OpenVPN is robust to most people's needs, it does not guarantee a stronger encryption implementation.