BullGuard Antivirus Review – Everything You Need to Know
Bullguard Antivirus isn't the first name that comes to mind when you think of antivirus protection. Regardless, this European brand has been a rising star in the malware protection field. Consumers seem to like its antivirus program, which you can learn all about in the following BullGuard antivirus review: Bullguard Antivirus Review | At a […]
Bullguard
BullGuard is best if you just want a reliable antivirus program for your PC. It's ideal for PC gamers who have so far uninstalled third-party virus protection because of system lagging. Apple users won't benefit unless you pay for the two higher-priced packages. You can get multi-device support with the premium packages.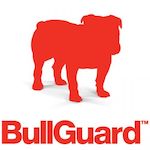 Bullguard Antivirus isn't the first name that comes to mind when you think of antivirus protection. Regardless, this European brand has been a rising star in the malware protection field. Consumers seem to like its antivirus program, which you can learn all about in the following BullGuard antivirus review:
Bullguard Antivirus Review | At a Glance
Bullguard Antivirus might not be an unfamiliar name if you are located in Europe. The company is based in the UK with offices in London. It's not a digital security behemoth like Norton or MacAfee (yet). But that hasn't stopped the company from naming its signature antivirus program the "best in the world."
The Bullguard antivirus suite comes with an easy enough tagline to remember "easy to use, tough on malware." It doesn't exactly live up to the name, as it would become evident in the BullGuard antivirus review below, but it comes close enough.
The Bullguard antivirus program, as it is, is only available for Windows desktop programs. You would have to upgrade to the Internet Security or Premium Protection plans to get coverage for Macs and Android devices. While macOS gets antivirus protection, it's not available for iOS yet.
The basic antivirus program offers the following features:
Three layers of malware protection
Home network scanner
System optimization for gamers
Behavioral detection engine
Heavy-duty firewall
There are more features available for higher-priced subscriptions. But the above are highlights of the antivirus software available in all packages Bullguard Antivirus offers.
BullGuard Antivirus Review – The Pros
While Bullguard may not have a mighty brand name behind it, it offers these notable perks to users:
Buffed Up Malware Protection
Bullguard's basic antivirus functionality is rather standard. However, they have improved upon it with additional features. Bullguard claims it offers "triple-layer protection." Mainly, the software is able to isolate trusted sites and apps. It scans all other code for signs of malware. Any problem files are immediately quarantined before reaching the operating system.
This is quite standard for malware protection tools. With Bullguard though, you are offered a built-in behavioral detection feature. It essentially learns how to spot malware by looking up abnormal behavior of files and code. The company keeps this engine updated, so your devices are up-to-date on the latest cyber threats.
System Optimization for Gaming
In this Bullguard Antivirus review we can say that offers a unique feature called "game booster." It purports to optimize all processes on a PC, even during RAM heavy sessions such as gaming. This feature is mainly aimed at gamers, but others, like video editors, may also benefit.
If virus scanners slow down your other work, this feature by Bullguard may help. The company says this optimization feature eliminates interruptions like pop-ups during gaming sessions. The idea is to ensure that gaming is seamless even when a virus guard is enabled.
Network Protection
This antivirus program comes with a home network scanner that works around the clock. Bullguard can scan your entire home network for potential threats. This is not an amazing feature if you use only your desktop. However, if you have a smart home with gadgets like connected speakers, baby monitors, or light bulbs, then a home network scanner would be quite useful.
Bullguard auto-scans the home network for routine checkups. It can alert users if suspicious devices are picked up on the home network. While there are other devices that can do this, not many antivirus protection software come with such a feature. Note that home network protection is only available with the Premium Protection package.
Improved Firewall
Let's find more in this BullGuard antivirus review. The antivirus subscription now comes with a new firewall. Bullguard has enhanced the older firewall with more optimization on the table for Windows 10. The firewall is more power-efficient than it used to be. It uses less CPU power to prevent system lag. And it can do useful things like track security updates (just in case you have automatic updates turned off).
The powered-up firewall is only available with Internet Security and Premium Protection plans.
Download Encryption
This is a neat extended feature of the Bullguard firewall. It offers end-to-end encryption for any file you download while the browser extension is enabled. This type of encryption protects your data while in transmission. Browsers typically have some type of similar protection for downloads. But just in case you end up trying to download a suspicious file, Bullguard can protect your data to a certain extent.
The app filtering feature prevents any unauthorized devices from connecting to the internet. Bullguard describes this feature as a "virtual moat," where intruding into your devices is made all the more difficult.
Identity Protection and Parental Control for Some Packages
Though the antivirus program lacks these, the higher-priced subscriptions have extra features like parental controls bundled in. The premium version even has a mobile protection feature. If you are willing to spend more, you can definitely benefit from the extra features that justify the cost.
BullGuard Antivirus Review – The Cons
Here are the downsides of Bullguard:
Unreliable Test Results
Bullguard offers above-average browser protection with the features it boasts. However, the value of any malware protection software is determined by third-party lab results. Bullguard, unfortunately, doesn't rank high on lab tests just yet. Results from third-party checkups have been inconsistent or subpar. However, Bullguard still offers solid protection, even if it's not up to par as advertised.
Supports Only Up to 5 Devices
Bullguard only supports 1 device for its basic antivirus plan. But you can upgrade to up to 5 with the more expensive packages. Even so, Bullguard only allows you to connect 5 devices at max. When you need plans offering connections up to 10 devices, Bullguard comes up short.
Best Features Not Available in the Antivirus Package
The best feature that makes Bullguard stand out, like an improved firewall, is not available in the basic antivirus package. You need to upgrade to Internet Security or premium even for home network coverage. This is fine if you have already planned on purchasing a bigger package, but it's a huge disadvantage when you don't.
Is Bullguard Antivirus Worth Trying Out?
Bullguard is the new kid on the block. It has a long way to go to improve and be on par with the likes of Norton and MacAfee. However, it does offer some features that are worth checking out. You can also read others antivirus reviews from our site, like: Bitdefender antivirus review , Avira antivirus review and not only.
Bullguard is best if you just want a reliable antivirus program for your PC. It's ideal for PC gamers who have so far uninstalled third-party virus protection because of system lagging. Apple users won't benefit unless you pay for the two higher-priced packages. You can get multi-device support with the premium packages. We hope that our Bullguard antivirus review helped you.
You can run a trial version of this software to make sure it suits you. Bullguard is not for everyone, but it certainly has its appeal.