Bitrue Review – Features, Transactions, and Platform
This Bitrue review takes a deep dive into this platform and examines the factors that make it unique. 
There has been a significant rise in the number of crypto trading platforms over the years, as the world realigns itself to fit the requirements of the crypto space. In addition, as more people adopt crypto trading as a way of investment, more trading platforms are on the rise. In this article, we will discuss the Bitrue review.
Even though beginners may find it a bit difficult to navigate their ways when they first join these platforms, they quickly understand the dynamics and begin utilizing the features in these platforms. As a result, Bitrue is one of the best existing crypto trading platforms in the crypto arena, with well-constructed trading features.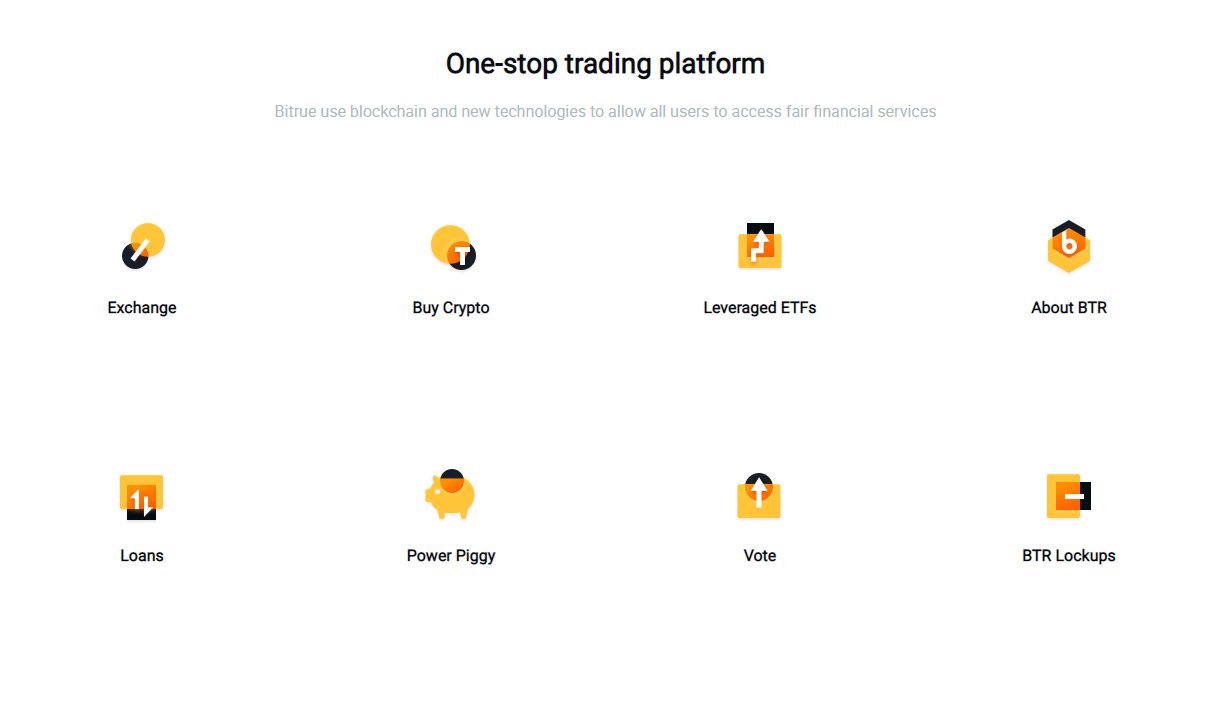 This Bitrue review takes a deep dive into this platform and examines the factors that make it unique.
Bitrue Review – Introduction
Bitrue is a company founded in 2018 in Singapore, and it was the first crypto exchange to deal with the XRP token. This crypto exchange platform gives users the power to trade using the currencies that it supports and, in turn, earn rewards.
Currently, the platform has more than 300 cryptocurrencies that can be traded, and it is adding more. Since its launch, the company has gradually gained a massive following and is now one of the most popular exchanges in the crypto arena.
Its growth is associated with the fact that most of its users came from other platforms that stopped using the XRP token following a claim by the SEC, insisting that the company behind the token did not follow US laws. Bitrue operates in several countries, but some do not accept it, including the US and North Korea.
This Bitrue exchange review looks at the features and transactions available on the platform and the impact of the exchange on its users.
What Is Bitrue?
Bitrue is a crypto exchange and a digital asset management platform. The platform offers its users advanced tools that they can use to make successful trading quests, and they include limits and stop-loss orders, margin and futures trading with leverages, and multiple charting options.
Besides these, Bitrue also offers its users loans backed up by crypto technology, which can be considered an unparalleled system for those who wish to advance their affairs through crypto. Moreover, their token has been widely accepted, indicating that those who choose to make their investments through these platforms trust the safety and security of this application.
The Bitrue platform has consolidated all the functionalities spread across other applications. Regarding its legality, the Bitrue crypto exchange, having been registered in Singapore, operates within the country's regulations.
Bitrue Review – Features
Let's look at the most important features in this Bitrue review:
Account Registration and Customer Service
When it comes to owning a Bitrue account, the sign-up process is straightforward and straightforward for anyone to follow. An email address and the user's password to the account are all required. The two-step verification ensures the user can activate the account later while imposing extra security against third-party proliferation.
Users should note that unique passwords with unique characters must be used to increase the strength of the password during registration. Additionally, Bitrue supports a help page with all the needed questions and answers frequently asked by users regarding their customer service.
Advanced Trading Experience
Users who have registered and already operating on Bitrue enjoy the advanced and easy trading experience feature offered by this platform. In addition, Crypto enthusiasts can easily make their trades using the buy and sell option on the platform. Another way the platform betters its users' experience is through the low purchasing fees done through ACH transfer.
However, it should be noted that traders making their purchases using their debit and credit cards would incur higher costs. In addition, there are also additional charges for users who process transactions through Simplex, a third-party platform used by Bitrue, as they will be charged 3.5% for every card transaction.
Security
Security is another feature that Bitrue has put enough effort into maintaining. Even though it offers the same usual security that exists in other crypto exchanges, Bitrue has gone the extra mile to make sure that they maintain encrypted servers and cold storage that keeps the information of their clients safe.
This exchange also offers a two-step verification process to its users and safety codes communications that ensure security codes are sent to specified account emails for their security. When it comes to protecting its user's assets, Bitrue has taken dedicated insurance of 38 million XRP and an additional 40 million BTR that they will use to compensate its users in case their accounts are compromised during a security breach.
Users should note that this security measure is a viable way to protect its user's assets since there was a significant breach in 2019 where $4 million worth of cryptocurrency was stolen.
Bitrue Exchange Review: Transactions on Bitrue
We can't skip transactions in this Bitrue review. Transactions on Bitrue can be made using either credit or debit cards. As indicated above, the fees charged per card transaction has a high of 3.5%. However, other transactions within the platform incur fair fees, as users are expected to pay transactional fees between 0.098% and 0.32%.
Additionally, users should note that a significant amount of trading transactions is done using the XRP token. Therefore, due to the demand for this token, the fees incurred by traders using XRP are more than those using any other tokens. Importantly, Bitrue gives its clients a 20% discount if they pay their fees using the native BTR token.

The Bitrue Platform
The Bitrue platform is a crowded one when it comes to supported cryptocurrencies. However, compared to other crypto exchanges, Bitrue has surpassed several cryptos regarding the number of cryptocurrencies they deal with.
Spot-trading fees of Bitrue are also very fair and are among the least. Regarding other general features, Bitrue crypto exchange is similar to other exchanges with no significant difference.
Related articles: Gemini vs Coinbase | Phemex Review | Coin App Review
Bitrue Review – Conclusion
Looking at the Bitrue exchange review crypto exchange, we can conclude that it is a well-designed platform with the best features for its users. However, it is essential to note that Bitrue is not available for US citizens, and those who wish to trade from the US will need to apply a VPN to change anonymously.
Users can make their deposits either by choosing their desired coin and sending it through their crypto address or a QR code regarding deposits and trading. For those who wonder whether Bitrue is legit, the platform ranks as one of the most trusted and secure exchanges. If you are new to the trading platform, Bitrue would be an excellent place to invest your crypto. We hope that our Bitrue review helped you.
Images source: bitrue.com
No reviews left yet...
Be the first to review Bitrue!