Gemini vs Coinbase – Cryptocurrency Exchange Comparison
In this article, we will review two of the best cryptocurrencies, Gemini and Coinbase. This Gemini vs Coinbase comparison can help you make an informed decision.
Crypto exchanges are markets where those dealing in crypto can purchase and sell cryptocurrencies. The growth of cryptocurrencies has led to the emergence of several crypto exchanges that provide a platform for their users to trade. 
In this article, we will review two of the best cryptocurrencies, Gemini and Coinbase. This Gemini vs Coinbase comparison can help you make an informed decision.
Gemini vs. Coinbase – Introduction
The crypto world has been growing ever since it was established. Currently, millions of crypto enthusiasts are anticipating joining the crypto arena. Consequently, they need to understand the manner in which cryptocurrencies work.
This review is about the two best crypto exchanges platforms, Gemini vs. Coinbase. The article digs deep into the security of the exchanges, as well as how those platforms are beneficial to their users.
About Gemini
Gemini is a crypto exchange platform that was launched in 2015. On this platform, crypto enthusiasts can purchase and sell crypto. Tyler and Cameron Winklevoss founded this platform in 2014 after winning their case with Facebook. The platform has operated on four key pillars ever since its launch, and they include security, product, licensing, and compliance.
Gemini has struggled to gain as well as maintain user trust by offering a platform that is transparent and secure for its users. Currently, the platform offers over 100 crypto assets, and they include both the most popular as well as the most popular coins.
Some of the coins hosted by Gemini include Bitcoin, Ethereum, Dogecoin, and Gemini Dollar. More features about the Gemini platform will be in this Gemini vs. Coinbase review.
About Coinbase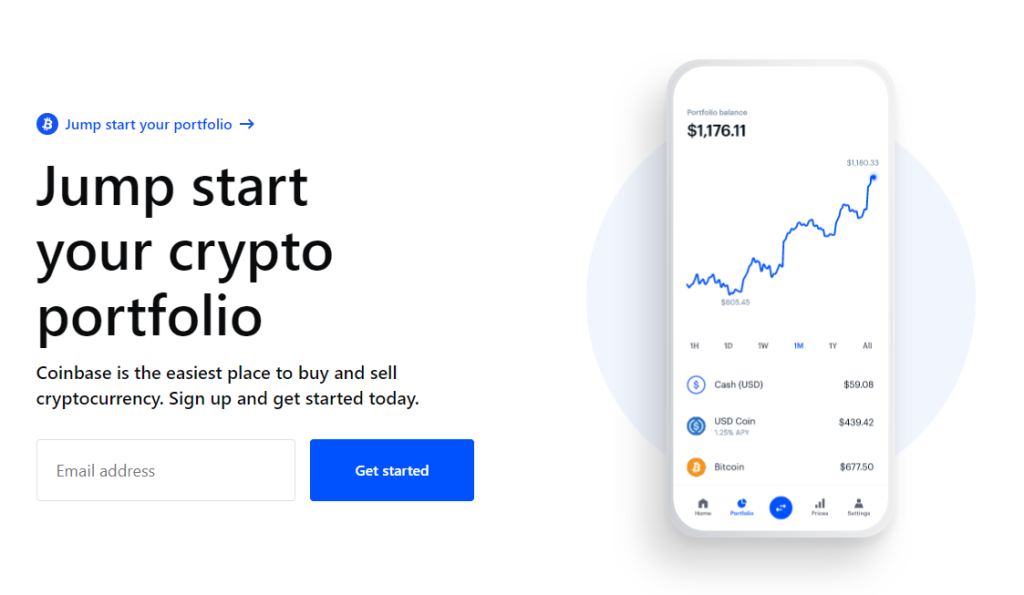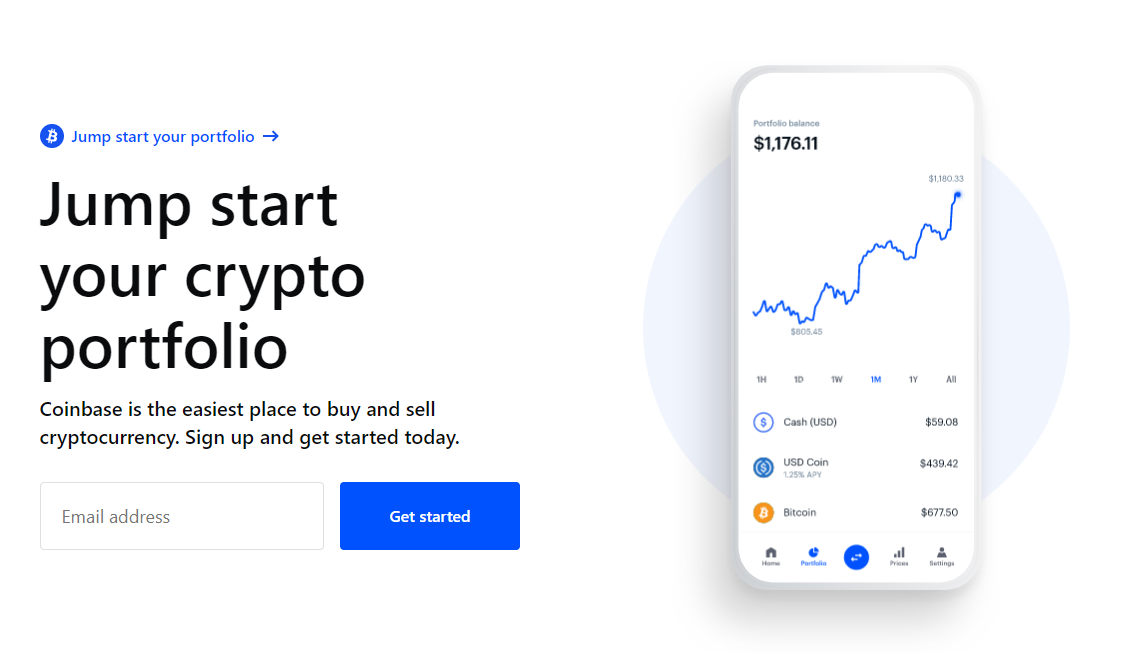 Coinbase is one of the most established cryptocurrency platforms in the US as well as around the globe. The currency makes it easy for its users to buy, sell, and exchange cryptocurrency. Since its launch in 2012, Coinbase has gradually gained millions of users, and its growth has been tremendous.
Coinbase currently has more than 100 tradable currencies, including Bitcoin, Ethereum, Dogecoin, and several others. So far, over 9000 financial institutions are being supported by the cryptocurrency ecosystem. Besides, Coinbase runs on two distinct platforms, which include the Coinbase cryptocurrency wallet.
To know more about the features that Coinbase possesses, well look into the Coinbase vs Gemini review comparison.
Features Comparison
Security Features
When it comes to the security of Gemini vs. Coinbase, it is clear that both exchanges have invested heavily in the security of their assets as well as that of its users. Each exchange has made sure that they have taken the needed insurance measures to protect the funds of their client. Both platforms can be regarded as secure as there have been no incidences of hacking or any third-party access to private information.
The first security feature that both platforms share is the two-factor authentication that protects the user's account. This feature prevents unnecessary logins by sending a code to the client's phone for verification. However, Coinbase doesn't make it compulsory for its users to use this feature even though it is there.
The other security feature is approved withdrawal addresses, whereby withdrawals will only be approved if they are included in those addresses. The final security feature is that both Coinbase and Gemini keep the funds of their clients in cold storage for better protection.
Ease of Use
Gemini vs Coinbase also compares well when it comes to ease of use. Both platforms have simple and intuitive interfaces, which give an easy time for both new users and experts in the cryptocurrency. Those who join the platform for the first time will not consider it a daunting task to purchase and sell crypto.
However, experts advise that before you can trade on these platforms, it would be great for you to acquire knowledge on crypto trading. Coinbase registration, however, has an extra feature of user verification where they will need the user to upload a picture of their government ID to the website for approval.
It is after this that you will be allowed to connect your credit cards. Gemini only does verification through email.
Coinbase vs Gemini – Fees
When it comes to comparing Gemini fees vs. Coinbase, it is clear that there is very little difference. However, users should note that fees comparison is never really a straightforward matter as there are fees that are never readily explained by crypto platforms.
As of this writing, Coinbase has a higher fees rate compared to that of Gemini. When it comes to funding your wallet directly from your bank account, both platforms charge users a rate of 1.49%. A similar rate is charged when performing a wallet transfer. Both platforms also do not charge their users any fee on ACH transfers.
However, on wire transfers, Gemini has zero fees attached to it, while Coinbase charges $10 on deposit and $25 on withdrawal. There is a slight difference when it comes to crypto conversion as Gemini charges a fee of 1.49% while Coinbase a fee of 0.50%.
Finally, when it comes to trade, Gemini imposes a fee of $0.99 – $2.99 on amounts below $200 and 1.49% on those above $200. It is clear that on the review of Gemini fees vs Coinbase, the difference is almost insignificant as they are both expensive.
What Are Crypto Exchanges?
Despite having an overviews standoff of Coinbase vs. Gemini, users should note that these platforms are online brokerages for those wishing to invest in crypto. The setup processes that are followed are similar, as you will need a standard email and a working payment method.
Before you begin the trading process, it is required by regulations that you will need to verify the identities of those who sign up, and the choice of verification depends on the platform.
How Do I Choose the Best Exchange?
With little or no knowledge about these platforms, you may wonder how you can choose the best crypto exchange to serve your needs. The only way to end up with a reliable crypto exchange is to understand your needs first. Each crypto enthusiast usually has different objectives.
For instance, as a beginner, you may be willing to better your knowledge of trading, while an expert will be willing to venture into new markets such as NFTs. Once you know where to start, you will easily make the best decision. However, you should understand that you could shift platforms when your goals shift, as there are several others.
Related articles: Phemex Review | Etoro vs Coinbase | Coin App Review
Gemini vs Coinbase – Conclusion
Looking at the features that Gemini and Coinbase have, there are several similarities between the two platforms. Both platforms are hosting top-tier cryptocurrencies, and therefore, those visiting the platform are able to trade with both top currencies as well as those that are yet to be established.
Additionally, both platforms have been designed for both to cater to both beginners in the crypto industry as well as experts. The two platforms have adequate security when it comes to protecting the digital assets of their users.
Besides, both platforms have exhibited having high fees when transacting, and there are several other features to compare. It is clear that if you are bent on trading, you can never go wrong on both platforms.