Reasons to Never Trust a Free VPN Service
A Virtual Private Network (VPN) encrypts your internet traffic and sends it to a remote server. While many free VPNs promise to keep you safe online, there's always a dark side. Hosting the VPN servers incurs monthly expenses, so nothing is truly free. Here are the reasons to never trust a free VPN Service. Let's […]
November 11, 2021 at 1:47 pm in
News
A Virtual Private Network (VPN) encrypts your internet traffic and sends it to a remote server. While many free VPNs promise to keep you safe online, there's always a dark side. Hosting the VPN servers incurs monthly expenses, so nothing is truly free. Here are the reasons to never trust a free VPN Service. Let's jump right in!
Lack of Safety
Many free VPN providers cannot guarantee online safety. After all, VPNs need to squeeze profit from somewhere. It costs money to host VPN servers, so there's no way you can get the service for free. The provider can track your private information like the websites you visit and IP address. If the provider is honest, he can do whatever he wants with this information including stealing your identity. It's estimated that more than 59% of VPN service providers are owned by Chinese companies. Although China has strict VPN ban, these companies collect foreign intelligence on behalf of the government. Hot Shield, a popular VPN provider was accused of spying on user's traffic.
One of the reasons for using virtual private networks is to keep away from hackers. Unfortunately, some VPNs contain malware, a big online security threat. In one study, the researchers found that 38% of free VPNs contain malware related to advertising. While free virtual private networks promise to keep customer information secure, this is far from the truth.
Slowing Down Your Internet
The biggest problem with free VPN is that you may have slower bandwidth speed and loose connections. This is because the providers fail to manage their technical capacity. In addition to that, they accept more clients than what the system can serve. The network gets crowded during peak hours leading to poor connection. For example, ProtonVPN slows down your internet to encourage you to upgrade to a paid plan. They prioritize internet speed to paid subscribers.
When the internet slows down, chances are that the VPNs are selling your bandwidth for a profit. In 2015, Hola was accused of selling bandwidth and using it to make money. While this may be a one-time incident, it's what happens in reality. As long as you use the free package, your internet will be at a snail's speed.
Free VPNs Sell Personal Information to Third Parties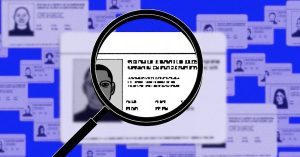 Once you sign up to free virtual private networks, they collect lots of information like your timestamp, device information, location, service provider information, movement data, etc. Technically, a VPN can read your emails, see the videos you've watched, and monitor your search history.
Some service providers distribute your IP address which welcomes criminal activity on your machine. Keep in mind that third parties can place malicious adverts on the site you're browsing. But why do they sell your data? There's a simple explanation for this. Since your traffic is routed through the servers, the provider should meet the cost. And depending on the user base, servers can run for thousands of dollars. When they collect the data, they monetize it to interested parties to help them identify new customers. This may sound disheartening but that's what happens. Unless your data is tunneled over HTTPS, it's likely to land in the hands of snoopers and hackers.
Bombarding You with Ads
Since you use VPN service for free, the provider has to make money from you. Whenever you try to connect to a network, annoying ads can pop up. People who use Hotspot Shield say that ads pop up every time they use the VPN. This raises privacy concerns, not to mention the internet speed slows down. Although most people are not aware of the risk, the ads may be harmful to your computer.
Limiting the Amount of Data You Can Use
We can't deny the fact that the battle of online privacy is a tough one. Since most people use VPN to access services like Netflix, Hulu, and HBO, they opt for a free service. It's worth mentioning that a free VPN limits the data you use forcing you to upgrade the plan. A good example is Tunnelbear which limits the monthly data to 500mb. Despite advertising itself as `free' you can only enjoy the service a few hours every month. There are hundreds of networks that push the package up once you sign up. Don't be too excited, it's prudent that you do your research first.
Final Thoughts
Unfortunately, many people continue to use free VPN without considering the risks – this is a bad idea. The truth is that free VPN can be invasive and dangerous. And because VPN software requires a lot of investment to maintain, the provider uses hidden tricks to cover the costs. From the above information, it's clear that free virtual private networks can ruin your internet experience. If you want to surf online without any hidden dangers, you should use paid VPN service.