WinZip Review – Features, Applications, and Security
In this WinZip review, we will assess the safety possessed by Winzip and whether it should be used. 
With the current advancement in technology, it is not surprising that sensitive data and information are all over, and most people would want to ensure that their data remains protected. As a result, data handling programs such as WinZip are on the rise, offering users different ways to manage their data to ease their lives. In this WinZip review, we will assess the safety possessed by WinZip and whether it should be used.
WinZip Review – Introduction
WinZip is currently the number one compression and encryption software, offering its applications to almost all popular devices. By using the WinZip application, users can access powerful utilities that improve the performance of their computers. This WinZip review looks at the different features of the WinZip platform and its security.
Winzip Review – Features
Winzip offers its users several advanced features, as examined in this WinZip review:
Efficient Duplicate-Free Compression
It is expected that when files are compressed into a zip, it is more likely that there will be several duplicates. The duplicates on the compressed final file eventually led to an increase in the size of the final zip. To eliminate this issue, WinZip 26 scans and ensures that its users do not end up with duplicate files.
Instead, it creates a link for these files so that the user can save enough space. While the compressed files remain the same, Zipped files are kept more diminutive in size.
Save and Organize Cloud Files
Let's what are the other features in this WinZip review. Winzip always allows users to work with files that have been stored in their cloud. However, to avoid losing their data, WinZip makes sure that the data they are working on is automatically saved on the cloud, meaning they will not have to worry about losing any important work.
In addition, while the files get saved automatically in the cloud, WinZip takes an extra step to organize all the saved photos according to the year and month they were taken. As a result, it is now more efficient for users to locate and share their best memories from WinZip.
Faster Compression and Seamless Integration with Microsoft Teams
When compressing files, WinZip adds the ZSTD compression method to the already existing Zipx. This makes the process of compression and decompression faster than usual. This compression process also gives better results than the DEFLATE and DEFLATE64 methods, we can say in this WinZip review.
Once zip files are compressed, the process is much easier as the user can directly share any files with other team members using Microsoft Teams. Winzip has made this possible by integrating Microsoft Teams as part of its features. As a result, the user only needs to use WinZip's instant message function to share any files to any preferred Microsoft Team.
Edit and Share File Feature
Finally, WinZip users can share any edited files in their One Drive or Google Drive with their team members. Through the folder files, WinZip identifies which folders belong to the users and those that do not belong to them. Once that is done, it is easy to use the already existing features of zipping and unzipping and encrypting and decrypting files saved in those folders.
Is WinZip Driver Updater Safe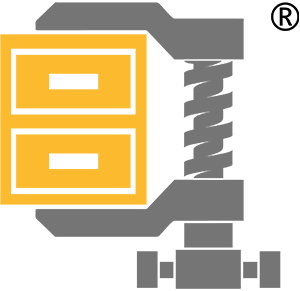 While many users may find it enticing to have an application that updates their drivers without having to cause the user unnecessary stressful sessions, WinZip Driver Updater is not a safe program to install and use. There have been several complaints by users who installed the WinZip Updater Driver, resulting in their computers experiencing performance issues.
According to Microsoft experts, Driver Updater utilities cause problems with the Windows OS. This is because drivers that are required by windows are installed automatically through the updates. If specific drivers may be needed, users can obtain them from the manufacturer's website.
Additionally, WinZip Driver Updater is also considered a potentially unwanted program (PUP), and this is one of the main reasons it is not safe for installation. However, the WinZip program is safe and does not have any performance issues for your PC.
Additional Information – WinZip Review
To top up any other information for this WinZip review, several applications are associated with WinZip that allow its users several advantages, as shown in this review.
WinZip Image Manager
The first is the WinZip Image Manager, allowing users to manage, share, and secure their pictures. This application can convert images into different formats and simultaneously resize, rotate, and crop multiple images. In addition, this application lets users get rid of camera information for more security, thereby protecting their data.
Winzip Secure Data
WinZip Secure Data is another critical application most users would love to have. This application does what its name suggests. It secures data and creates simple yet highly secure backup techniques. A copy of the backup can be stored either locally or in the cloud, where there is an additional security layer, making it difficult for data to be accessed by any third parties. In addition, users can quickly restore their data without losing anything if they need it.
WinZip PDF Express
This simple PDF reader application goes beyond what its name suggests. The user can export a PDF file to several other options, including a word or image file, when using this application. In addition, the opposite is possible as they can create a PDF from any files they have. Finally, using the application allows users to reorder their files, add or delete pages, and create a combination of these multiple documents and place it in the expected format.
WinZip Share Express
WinZip Share Express is the final application for this WinZip review. This application allows the user to share their files with the required confidentiality. It allows users to share, compress, and encrypt their files using a limited interface. Once they are secure, the user will share them quickly to different locations backed up by different security features.
Related articles: Windscribe VPN Review | Best Antivirus Software | Best Affiliate Networks
WinZip Review – Conclusion
Based on this Winzip review, we can conclude that this program is safe and contains all the needed daily tools. For those who handle documents daily, WinZip is a must-have program. Winzip also has several applications to boost efficiency. However, more work needs to be done regarding the WinZip Driver Updater.
As it is, it is not recommended for use as it may be unsafe for your computers. If you wish to install any WinZip drivers, it is best if they are downloaded from the WinZip official website.
No reviews left yet...
Be the first to review WinZip!