10 Reviews Of The Best Antivirus Software
Remember how you would get computer viruses back in the day when you had to use dial-up to access the internet? These days we don't worry too much about malware because our computers are relatively well protected. However, malware is still around, along with a host of other, newer cyber threats to your computer. Protecting […]
October 7, 2021 at 9:43 am in
Review
Remember how you would get computer viruses back in the day when you had to use dial-up to access the internet? These days we don't worry too much about malware because our computers are relatively well protected. However, malware is still around, along with a host of other, newer cyber threats to your computer. Protecting your identity and data in 2019 and beyond requires a great antivirus program. That is why we made a top with the best antivirus software.
Most computers are already protected by a firewall, like the Windows Defender. However, these firewalls are quite rudimentary and don't offer many features to protect your devices from malware attacks. To patch this gap in computer making, you can buy a third-party antivirus program.
Third-party antivirus offers many benefits. For example:
Comprehensive protection for the device
Protection against risky files on the internet
Regular updates for malware definitions
Extra services like a free VPN, or a password manager
If you are browsing the web, an antivirus program is necessary to protect your computer. You can learn more about buying an antivirus program below.
How to Find the Best Antivirus Software Suited for Your Needs
You can find many brands offering antivirus protection in 2019. Choosing the right one can be tricky. These are the main factors you need to consider:
The type of protection the program offers (personal, enterprise, just the browser, etc)
Your budget for a monthly subscription
The number of devices the package works on
Compatibility with your computer or handheld device
How well the malware protection works
For most people, their budget is the primary concern. Unlike in the past, you can no longer buy an antivirus program. You instead have to subscribe on an annual basis. The malware protection brand, in return, keeps your antivirus engine updated.
If you want comprehensive protection, you need to think beyond the budget. Your personal requirements may also vary depending on the features you want. You can look for antivirus recommendations below with primary features that might interest you: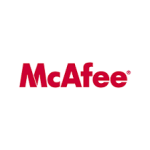 MacAfee is probably the best antivirus software you can buy right now. It doesn't offer major advantages over its main competitors, but all things considered, MacAfee stands out.
MacAfee 2019 offers powerful malware removal tools to both home users and businesses. The brand is now owned by Intel, so the malware removal engine is part of the broader, well-regarded Intel security system. Enterprise users even get cloud features. And both types of packages benefit from the antivirus engine that now has machine learning capabilities to improve.
MacAfee is the only legitimate antivirus brand to offer a complete virus removal guarantee. This is not just a marketing claim. Independent testing has confirmed that MacAfee performs at the very top when it comes to virus removal. The MacAfee engine is constantly updated with information about new threats, so the protection you get is reliable and trustworthy.
The brand has also improved upon its system impact. Once upon a time, MacAfee was notorious for eating up resources in computers. Using MacAfee doesn't slow down the computer as it used to. Things won't come to a grinding halt as before. However, that doesn't mean that MacAfee runs super smoothly on a computer. There is still some system impact, it's just less than what it used to be.
Even some minor system lag could be excused when you receive top-rated malware protection. MacAfee has enhanced its virus removal tool with extra features like a password vault, VPN, parental controls, and online identity protection. You can protect up to 15 devices in a household.
One downside is that MacAfee remains as expensive as ever. Its cheapest package is only for a single device. So if you want to cover more, you just have to pay a little extra. But despite these shortcomings, MacAfee is the best comprehensive antivirus software you can buy in 2019.
MacAfee Antivirus
90%
Score
MacAfee is a well-known name in the malware protection business. You may already be familiar with it as a trial version of this virus guard used to come preinstalled on PCs. About a decade ago, MacAfee was the best antivirus guard to install on your computer. But is it still? How does MacAfee fare in 2019? Read ahead to find out.
PROS
Top Scoring Malware Protection
Improved System Efficiency
Additional Features to Enhance Browsing
CONS
Scans Take a Long Time
Complete Protection is Expensive
MacAfee Antivirus DEALS
We collect information from many stores for best price available
Best Price
$44.99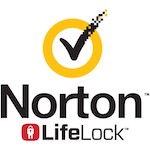 Norton is one of the best antivirus software. When we think of antivirus protection Norton is probably one of the first names that come to mind. Just as it was a decade ago, Norton remains one of the best-recognized brand names in malware protection. The brand has undergone some overhauls since the time of Windows XP.
It can be confusing to figure out which Norton package to choose because there are so many. Should you get Norton 360 or Total Protection? For 2021, Norton has once more revamped its 360 lines. It's the same old formula, but the antivirus engine and some other tools on offer have been updated to tackle immediate demands. You should be fine as long as you choose a Norton brand released for 2021.
The core features you get with the Norton antivirus engine are the same regardless of the package you buy. The new engine makes use of AI and machine learning to detect and remove malware. Symantec continuously keeps users' devices updated on new threats, so harmful files can easily be removed.
Norton now says it can protect Windows devices from zero-day attacks, remove risky apps from your devices, and block potentially harmful files from infecting your devices over the internet. Norton offers protection against an array of online attacks, including infamous browser hijackings, phishing, pharming, webcam hijackings, and some ransomware protection.
Norton is highly compatible with all the popular operating systems and browsers. It has browser extensions for Chrome, Firefox, Safari, Internet Explorer, and Edge. Both Windows and Macs get the same package. Coverage is extended to iOS and Android equally too. Some antivirus software has great features for PCs but leaves out Apple devices. Norton can be used across your devices for the most part.
The new Norton packages offer users a VPN, a password manager, and cloud backup. These are not gimmicks and can actually be useful. Even the limited cloud storage is enough to back up your system files in case your device needs full restoring. The VPN offers unlimited data and has servers in up to 30 countries. It's more than the stripped-down VPNs offered by most antivirus programs.
If you want all-around protection across all your devices, Norton remains one of the top choices out there. It can be expensive, and despite improvements, continues to moderately impact the system. But trust and reliability-wise, Norton is one of the top choices hands down when it comes to the best antivirus software on the market.
Norton Antivirus
83%
Score
Norton is one of the best-known brand names in malware protection for computers. The company has been around for decades. Once upon a time, a Norton trial version even came pre-installed on PCs.
PROS
All-Around Antivirus Protection
Webcam Protection
Offers VPN
Password Manager
Backup and Storage
CONS
High System Impact
Basic Protection Only
No Encryption Software
Complete Protection is Expensive
Norton Antivirus DEALS
We collect information from many stores for the best price available
Best Price
$19.99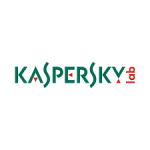 Recommending Kaspersky as one of the best antivirus software in 2021 should be easy. However, if you follow the news, you may already know that the U.S. government has accused Kaspersky of helping the Russian government spy on its users. Kaspersky is officially banned from federal computer systems in the U.S.
The scandal that has engulfed Kaspersky is mainly due to political reasons, and not because the antivirus program no longer works properly. The company still enjoys a robust business around the world. No such warnings have come from European governments, for example.
If you still want to consider Kaspersky, it's one of the best antivirus programs around, period. Kaspersky remains one of the highest-rated malware removal tools in the world. Kaspersky routinely gets top scores on independent tests for virus removal. In some labs, the engine even has AAA ratings.
Kaspersky is pretty much tied in terms of virus removal ability with Norton and MacAfee. The biggest advantage it has over the other two is system impact. Top-tier antivirus programs are notorious for slowing down operating systems. Kaspersky has taken steps to improve on this front and remains the top-tier antivirus brand with the lowest system impact. Independent testing has demonstrated this well.
Kaspersky packages are great for complete protection too. You can cover multiple devices at once, including computers and smartphones. There are also numerous other tools you can add to protect your online identity, add parental controls, and secure online transactions with a Kaspersky antivirus package.
Kaspersky Antivirus Software
87%
Score
Kaspersky is one of the best-recognized names in the antivirus business. The brand proclaims it's the "most tested, most awarded" antivirus program out there. Despite some recent scandals, Kaspersky remains one of the most trusted brands in malware.
PROS
Reliable Antivirus Protection
Easy on the Operating System
Encrypted Browser for Transactions
All-in-One User Suite
Offers VPN
CONS
Operating System Specific
Multi-Device Support is Pricey
U.S. Government Warnings
Kaspersky DEALS
We collect information from many stores for the best price available
Best Price
$39.99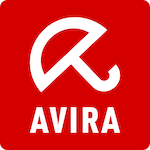 You may already have heard of Avira, which offers a freely downloadable malware protection suite. Most free antivirus programs are stripped-down versions of a paid edition. Not Avira. The free product offers just about all the main features you need.
Some highlights of one of the best antivirus software, free Avira:
Great performance scored on independent tests that tie with top-tier brands like Kaspersky
Real-time protection
Enhanced ransomware protection
More security tools to protect online transactions
Includes a VPN and a secure browser
Low impact on your operating system
System optimization tools
Avira offers paid versions with a handful of additional features, like enhanced privacy protection. The most expensive Avira package will allow you to cover up to 25 devices. Compared to the competition, Avira offers more features for free. And you get great multiple device coverage for a highly budget-friendly price.
It's not without some downsides. The features on offer, even for paid versions, are limited in scope compared to what anti-malware behemoths in the market offer. Premium features can be disappointing especially when you are dishing out close to $100 a month.
Regardless, if you want a free antivirus program, it hardly gets better than Avira. You may not get fancy tools, but it offers a simple but highly effective platform to keep your devices safe from ever-evolving online threats.
Avira Antivirus
83%
Score
Avira is one of the best-known names in the free antivirus world. The software has been updated for the 2019-2021 editions. Is it still worth it? The review below details how Avira fares in the modern cybersecurity climate.
PROS
Free Version is All You Need
Solid Performance Scores
More Device Support than Competitors
Privacy Protection Tool
Low System Impact
CONS
"Unlimited" isn't Exactly Unlimited
Limited Premium Features
Avira Antivirus DEALS
We collect information from many stores for the best price available
Best Price
$69.99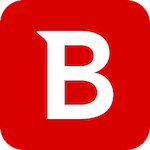 Bitdefender has always stood out in contrast to major brands like Norton and MacAfee. As a result, customers flocked to the seemingly indie but superior product. Bitdefender now has some 500 million users and is considered a top-tier malware protection program. There is a reason why it is considered one of the best antivirus software.
There was some recent news that dampened the early enthusiasm for Bitdefender in 2021. A cybersecurity research firm revealed that Bitdefender was highly vulnerable to a privilege escalation attack that let hackers gain complete access to a user's Windows computer. For its part, Bitdefender quickly acknowledged the problem and released a patch. However, the iron-tight reputation of the antivirus company is no more.
You shouldn't completely panic about using Bitdefender, especially after the company patched the issue. No software is perfect. So it's an advantage to actually get a brand that regularly fixes its issues.
As far as paid antivirus software goes, Bitdefender is still worth considering. Its core malware protection tool is nothing to write home about. It works as intended. What most people like about Bitdefender is ransomware protection. The company has been upselling this point recently.
Ransomware refers to a type of malware that takes over your computer and encrypts your files. You are then forced to pay a ransom for the decryption key. Bitdefender in 2021 offers a new tool called ransom remediation. It attempts to decrypt some of the files locked by ransomware.
In addition, Bitdefender comes with a host of features. There are anti-tracking features and even their own VPN available. Bitdefender automates most of the essential tools for customer convenience. There are plenty of customization options available too.
Bitdefender is far from perfect. It's still worth considering though, thanks to all the extras that the packages offer. As long as you keep away from the free edition, you're good to go.
Bitdefender Antivirus Software
73%
Score
Bitdefender is best known for its free antivirus software available mainly for PCs. In the crowded malware protection market, could Bitdefender be the product your device needs? Read the following review to find out more about Bitdefender features available for 2021.
PROS
All Around Ransomware and Fraud Protection
Lots of Features
Comes with VPN
More Automation
Customization Options
CONS
Major Security Breach
Malware Protection hasn't Kept Up
Bitdefender Antivirus DEALS
We collect information from many stores for best price available
Best Price
$39.99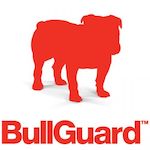 The BullGuard antivirus suite comes with this memorable tagline—"easy to use, tough on malware." And the product stays true to this marketing claim for the most part.
Bullguard is a European brand, so it's not as popular outside the continent. The company is relatively new, so not many consumers are familiar with it. As promised, the features on Bullguard paid packages are rather simple. Don't expect a VPN or a separate private browser here. Bullguard offers some core features but lacks those extras that usually make antivirus software expensive.
You get what the company calls "three layers" of antivirus protection. In addition, there's a home network scanner, an all too important tool in this era of IoT and rising cybercrime. The packages offer a reliable firewall and a behavioral detection engine that backs the antivirus engine. It essentially learns to understand which files act abnormally, like malware, so that these can be quickly removed.
What really stands out about Bullguard is a system optimization tool. We all know the pain of antivirus software slowing down computers. Bullguard doesn't do that. There is some system impact, but it's largely minor. The system speed-up feature is mainly aimed at gamers. So if you fall into this category, Bullguard might suit you quite well.
BullGuard has upped its online security features to protect your devices from hacking or hijacking. The higher-priced packages come with parental controls as well. Overall, there are improved tools to protect your privacy when online.
While Bullguard has an efficient antivirus engine, it doesn't have the best independent test results. Bullguard has not yet received high rankings on antivirus lab tests. Testing shows unreliable results, where Bullguard is sometimes good at detecting malware, while at other times it fails spectacularly.
Bullguard is also aimed mainly at PC users, particularly gamers. Mac users may have to pay more for iOS and macOS support. Despite these flaws, Bullguard remains a competitive option to consider in 2021.
Bullguard
87%
Score
Bullguard isn't the first name that comes to mind when you think of the best antivirus software protection. Regardless, this European brand has been a rising star in the malware protection field. Consumers seem to like its antivirus program, which you can learn all about in the following review:
PROS
Buffed Up Malware Protection
System Optimization for Gaming
Network Protection
Improved Firewall
Download Encryption
CONS
Unreliable Test Results
Supports Only Up to 5 Devices
Best Features Not Available in the Antivirus Package
Bullguard DEALS
We collect information from many stores for best price available
Best Price
$23.96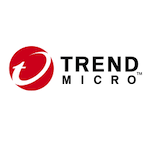 Trend Micro can perform just as well as Norton or MacAfee. However, you may not have heard of this brand as much. Trend Micro is a well-regarded Japan-based cybersecurity company, though it's not mainstream among consumers. So if you want a top-performing antivirus other than the most popular three, Trend Micro is well worth considering.
The strongest point of Trend Micro is enterprise security. The company has won awards and accolades for endpoint security options it offers to businesses. It's even considered to be better than Kaspersky. Endpoint security isn't a major concern for consumers. But there are other features Trend Micro offers that personal users can benefit from.
You can get protection for up to 5 devices with a one-year subscription to any package you choose. For two years, you get coverage for 10 devices without extra charges. This engine is perfectly capable of blocking dangerous sites, keeping ransomware and phishing away, and for managing your passwords. You can also benefit from system optimization tools, parental controls, and a rare network scanner.
The company has a sprawling AI-based database to spot and eliminate potentially harmful files and code from your computer. The business even daily updates its malware definitions. What's more, Trend Micro customers can opt out of data collection.
It notably lacks a firewall and considerably makes the system lag. Pricing is moderate and not particularly budget-friendly. Nothing is perfect, so Trend Micro can get a pass for such flaws.
Trend Micro Antivirus Software
83%
Score
Trend Micro may not be a super popular antivirus program. However, the brand name is strongly associated with cyber intelligence and online security solutions. In 2019 and beyond, Trend Micro antivirus is well worth checking out.
PROS
Fully Featured Antivirus Protection
Excellent Performance in Independent Tests
More Attention to Ransomware Protection
AI-Based Threat Removal
Option to Opt Out of Data Collection
Quick Mute Mode
CONS
High System Impact
Limited iOS Features
No Firewall
Trend Micro Antivirus DEALS
We collect information from many stores for the best price available
Best Price
$53.95
Vipre is such a promising antivirus program. But, alas, it's only available for desktop computers. Vipre used to be a PC exclusive, but now support is extended to desktops running macOS as well. So if you want an antivirus just for your PC, Vipre might be the most suited antivirus for you.
Vipre is a U.S.-based company, so American users won't have to worry about their data going overseas. Uniquely, the company began as an anti-spam and antivirus software developer. The brand still stays true to its origins. You will get a great spam filtering tool with Vipre for the junk mail that manages to slip through the Gmail filter.
Vipre is available for home or business computers. Enterprise users can access more "security intelligence" services. However, the antivirus engine is the same for both business and personal clients. Vipre offers two paid packages, which differ in price based on the number of devices you want to cover. With each paid version you get real-time protection, anti-ransomware tools, a proprietary firewall, and customer support based in the U.S. (if that's necessary for you).
Despite being a relatively unknown brand, Vipre has great independent lab testing scores. They are not top-tier but get close enough. The software bundle is easy on your system too. The user interface and features on offer are simple. There are no extras to overcrowd the RAM. You do get one useful extra: a file shredder to permanently get rid of unwanted documents.
Vipre is quite budget-friendly but doesn't offer comprehensive protection for desktops. For example, Vipre doesn't offer any protection against webcam hijacking, though it's fairly standard in the industry nowadays. You can only use one package per desktop.
Vipre offers an online privacy tool, but it's not included in any of the antivirus packages and you will need to buy it separately. Downsides like these are expected at this price point. Despite that, Vipre is worth considering.
Vipre Antivirus
90%
Score
Vipre is a boutique name when it comes to antivirus protection. It's on par with Bitdefender, though the software is not for free. Unlike the former, Vipre boasts an award-winning malware protection suite. Does it live up to these marketing claims?
PROS
Good Independent Testing Results
Simple User Interface
Non-Intensive Performance
Email Filtering
File Shredder
Budget-Friendly Pricing
CONS
Available Only for Desktops
Webcam and Microphone Protection isn't Standard
Limited to a Single PC
Vipre Antivirus DEALS
We collect information from many stores for the best price available
Best Price
$27.99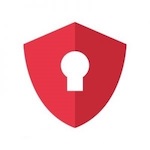 Total AV doesn't offer era-defining features that would wow you. This is one of the best antivirus software and it is fairly straightforward and simple. And therein lies its main appeal for including it on your 2021 to-buy list.
Total AV offers a modest antivirus engine based on the latest intelligence about known cyber threats. You can consider this a moderately well-performing engine. It doesn't come with top-tier scores, but it's not completely awful either. Total AV does one thing really well, and that is the real-time protection. This antivirus can scan your computer as you work without hindering your activity.
The antivirus goes really easy on your system, unlike the top-tier programs. Total AV is committed to system performance. The virus scanner comes with a disk cleaner to remove unnecessary or potentially risky files on your computer. That's not revolutionary news if you run Windows. Still, it's a great alternative if you don't like running command prompt on your PC.
For fairly basic antivirus software, Total AV can be quite expensive to use in the long term. New users get neat discounts, but these won't last past a year. You can invest in a higher-priced package for a new password manager. It could also do with a browser extension. In the end, if basic desktop protection is what you need, Total AV might be your best option.
Total AV Anti Virus
90%
Score
Total AV is a relatively new addition to the growing number of antivirus software out there. Though it's not as well-known as Norton or MacAfee, Total AV is going up in the ranks of popularity. The software comes in paid version much like the others. It's not free, as some articles state. Total AV does have a 30-day free trial for those who want to just check it out.
PROS
Real-Time Protection
Top-Notch User Interface
Disk Cleaner and System Boost Features
Password Vault
CONS
Moderate Virus Guard
Browser Extension is Separate
Total AV Anti Virus DEALS
We collect information from many stores for the best price available
Best Price
$19.95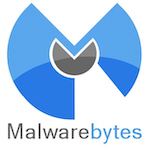 Is Malwarebytes one of the best antivirus software? Debuting in 2016, Malwarebytes has a considerable fandom. Malwarebytes is now exclusively available in its premium version. You can download it for free for 14-days. But if you want to use the malicious software removal tools after that, you would have to subscribe for about $40 a year per single device.
The pros and cons of this antivirus software are well balanced, which can make your final decision difficult. Malwarebytes is rather expensive for antivirus packages, but you can cover up to 10 devices. It's available for desktops and smartphones. But some features are limited on Mac and iOS versions.
The standout feature of Malwarebytes is that the whole package is very minimalist. You only get a simple virus detection and removal tool with each subscription. There are no extra features bundled in like password managers or VPNs. If you require these, it might not be the package for you. But if you only want a quick and simple virus removal tool, then Malwarebytes is well worth considering.
You will get a simple user interface with three scan modes. The hyper scan mode completes in a matter of seconds, though it's very superficial. The other two modes are quick and perform a custom scan. Even the custom scan runs rather quickly and won't impact your work.
When it comes down to it, Malwarebytes is effective considering how simple everything is. If you want a frill-free simple antivirus tool, Malwarebytes could be the program you have always been looking for.
Malwarebytes
87%
Score
Malwarebytes was the talk of the town when it arrived on the antivirus scene back in 2016. The software became popular at the time because it was free. The antivirus program available today is not what it was in 2016. Has it improved for the better and does it still rank as highly? Read the review below to find out.
PROS
Multiple Scan Modes
Intuitive Interface
System Impact is Minimal
CONS
Limited Independent Lab Results
Expensive Compared to Competitors
Limited Operating Systems
No Extra Features
Malwarebytes DEALS
We collect information from many stores for the best price available
Best Price
$39.99
Answers to Common Questions about Antivirus Software
Here are detailed answers to burning questions you may have about antivirus software:
Why Pay if I Can Get an Antivirus for Free?
Free antivirus programs are certainly available, like Avira, but these are really limited in their capabilities. If you pay for a subscription, you get more features like extended device support, parental controls, online ID protection, a password vault, VPNs, and so on. The features will depend on the package. But premium versions always offer more compared to rather basic free versions.
Do I Need an Antivirus When I have Windows Defender?
Windows Defender is a firewall offered by Microsoft. While it does have some malware protection capability, Defender is not a fully-featured antivirus program. Defender doesn't protect you against a growing list of online threats such as ransomware, phishing attempts, and webcam hijackings.
It's also just a firewall. You need an antivirus program to scan your computer for potential problem files and isolate them. The defender cannot do these things. You can install an antivirus while Windows Defender is running. However, if you want to use the firewall that comes with the antivirus program, you may have to disable Defender.
I'm an Apple User. Do I Need One of the Best Antivirus Software Program?
Absolutely. Apple is not invulnerable to attacks. You just hear more about PC hacking because more people use PCs.
Nearly all antivirus programs offer compatibility for macOS and iOS devices. You can separately purchase virus scanners exclusive to Macs as well. In any case, Mac does need virus protection (if you browse the internet) so don't forgo an antivirus program.
Does the Best Antivirus Software Protect My Privacy When Browsing the Internet?
Privacy protection is a part of antivirus software. However, what you get really depends on the software you choose. Some antivirus software can block online trackers that follow you everywhere on the web. However, it cannot wholly prevent online data collection. Antivirus programs cannot make you anonymous on the internet either. That's what VPNs do.
Do Antivirus Programs Protect Against Spyware?
Spyware protection is available with some antivirus programs, but not all. For example, MacAfee is known for its spyware scanning capabilities. However, not all programs offer this feature. You may want to specifically look for spyware protection and keylogger detection features if you are particularly concerned about spyware.
Can I Get a New Antivirus if I Already Have One?
Technically, you can. However, you will need to uninstall the existing program first. Antivirus programs are not really designed to run on systems with other antivirus features enabled. The two scanners may come into conflict with each other. Not to mention, the impact it would have on overall system performance. Everything would grind to a halt when you have two virus scanners installed, especially if they both work in real-time.
Wouldn't an Antivirus Program Slow Down My Computer?
Some virus scanners have a major system impact, while others are designed to affect your computer minimally as possible. While antivirus software does have an impact on your computer's processing power, it's a reasonable bargain to make sure your data is protected. Keep in mind that the antivirus only affects your computer when a scan is in progress. Otherwise, it won't slow down your computer.
If system impact is a major concern for you, look for antivirus programs that are designed to prevent this problem. There is software designed for gamers and other users who can't afford system slowdowns. You can try one of these optimized virus scanners.
What's the Most Important Feature of an Antivirus Scanner?
You need to look at how well the brand's virus scanning tool performs on independent lab tests. Consistent top scores indicate a really great and reliable malware detection tool. Additionally, the developer must keep the virus scanner constantly updated against new threats. Otherwise, your virus scanner would become outdated before the month is due.
Do I Need an Antivirus Scanner for My Smartphone?
It's not necessary but is highly recommended, particularly if you connect to public Wi-Fi. Most popular antivirus brands offer virus scanners for handheld devices too. Higher-priced packages often offer multi-device support that extends to smart gadgets like TVs.
Do Antivirus Software Collect Data about Me?
They may. You would have to read the terms and conditions of the software you install to find out for certain. Some programs offer the option to opt out of data collection. For the most part, antivirus scanners collect data about your computer to update its system. As data collection is a major privacy concern, it's highly recommended to get a disclosure directly from the developer of the best antivirus software you want to install.