Windscribe VPN Review – Features, Security, and Subscription
Windscribe VPN can be regarded as one of the most advanced technologies to exist when it comes to internet privacy.
April 7, 2022 at 4:13 pm in
VPN
Choosing the right VPN can be a daunting task, especially when one does not know what to look for. This article takes a deep dive into the features of Windscribe VPN and the advantages it offers its users both on the free subscription and on the premium model. Keep reading this Windscribe VPN review to learn more.
Windscribe has been ranked as one of the best premium VPNs in the access mode and the premium version. This application offers its users several valuable features in their day-to-day activities when dealing with the internet. This Windscribe VPN review will look at some of the most exciting features that it offers and the possible advantages it has compared to other existing VPNs. 
Windscribe VPN Review: Windscribe Features
Let's see together which are the most important features:
Logging and Jurisdiction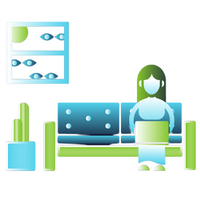 Windscribe continues to impress its users with its no-logging policy. The minimum amount of logs they collect cannot be used to identify any of its users, which equals almost no logs. The logs that Windscribe collects include the amount of data used in the past month, timestamps of the user's activity while using the VPN network, the number of active connections using the account, and the time the user connected to the account until the user logs out.
This information is collected to ensure that the Windscribe VPN service operates smoothly, tending to the needs of all its users. Windscribe has also explained that the username and connection time are held temporarily in the server's RAM, which will be deleted when the user logs out. Let's see another important feature in this Windscribe VPN review.
Speed and Reliability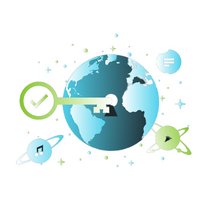 Windscribe, for most users, is regarded as one of the fastest VPNs available in the market. However, there is a significant reduction in the number of speeds available to its users regarding international speeds. However, on a general account, Windscribe VPN can be termed a very reliable VPN service, as it has consistent speeds even when multiple devices are connected to it.
Those using the free version should not expect such results on their anonymous internet expedition. There is a significant reduction in speed regarding global speeds, depending on how much the connection needs to travel. In addition, those further from the connection are more likely to experience slower speeds than those close to the connection. 
Windscribe Review: Streaming
One of the most significant benefits that Windscribe VPN accords its users is the chance to get past geotagged restrictions. This VPN is designed to easily bypass any geographical restrictions set by the existing applications. In that case, it is one of the best VPNs that can be used for streaming, as they can get rid of different locations. This is not the last feature from this Windscribe VPN review.
Ease of Use
Windscribe has developed user-friendly and easy applications regarding its ease of use in the user's eyes. Instead, the immediate home screen is a simple one keeping its users active and available to use the product. On the other hand, the advanced options of the VPN are not easily accessible as they come with a warning to its users. 
Windscribe also comes with different applications to fulfill the needs of its members. For example, despite having an application for Windows OS, Mac, and Linux, it offers its users Windscribe chrome for the user's website driver. Windscribe chrome ensures that your browsing is secure and anonymous.
Windcribe Security
In this Windscribe VPN review, we can say that this VPN has impressive features in matters of security. Windscdribe has been equipped with several security settings that include AES-256 encryption and a choice of OpenVPN together with WireGuard protocols and IKEv2.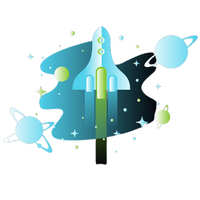 Besides, Windscribe is making headlines with its SHA512 authentication key combined with the 4096-bit RSA encryption that is considered the best security and privacy protocol. Furthermore, WIndscribe allows its users to choose between TCP and UDP Open VPN connections regarding its VPN protocols. While UDP is faster, it offers less reliability than TCP, consistent in its connections. 
Windscribe Protection
To enhance security in internet speed and reliability cases, Windscribe has a VPN kill switch that protects the information of its users in cases whereby the internet is unstable. Furthermore, users are guaranteed maximum protection against IP and DNS leaks when their internet strength drops drastically with the powerful connection. 
Windscribe also has a powerful firewall that blocks all external connections, reinforcing the capabilities of a standard kill switch. Users can decide which application will be routed inside the VPN with the split tunnel setting. While this does not qualify to be a security feature, it still stands out. 
Windscribe VPN Review: Subscription
Windscribe VPN has given its users different payment options for its premium features. Users can make monthly payments, which in most cases is associated with steep pricing or a one-time discounted yearly price. The monthly option will cost the user a whopping $9, while the choice of annual billing will cut down the average monthly cost by almost half to $4.08.
There is also another unique payment option known as Build-a-Plan, where users are allowed to purchase a server location for a monthly rate of $1. This is for those who wish to access just one or two servers instead of the full range of servers. 
Windscribe Advantages
Finally, to make this Windscribe VPN review even better, corporate bodies have been awarded the ScribeForce customizable package that lets them own their subscription based on the number of their team members. It is charged at a monthly rate of $3 for each seat. With these options, users still have a 3-day window to ask for a refund if they will have used more than 10GB of Bandwidth.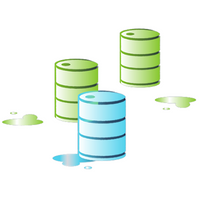 Importantly, those who are not keen on subscribing to a paid plan can choose the free plan, which is currently among the best plans available for any VPN. With its free plan, you will have access to 10 servers and a monthly cap of 10GB. If you are not a heavy internet user, you will most likely benefit from this plan. To add to the data cap, you will have access to some premium features such as ad-blocking capabilities.
However, the performance of the free version is highly restricted, and while it may have some premium advantages, it still does not compare to the premium version. Therefore, while some people may use Windscribe's free subscription for a while, it is expected that they will need to upgrade to its premium capabilities later on to enjoy its maximum potential.
Windscribe VPN Review – Conclusion
Looking at the current workability of Windscribe VPN, we can conclude that this is one of the best free VPNs that one can utilize. However, it is essential to note that Windscribe does not operate effectively inaccessible mode, and users are urged to take advantage of the significant discounts that have been made available by Windscribe premium. 
Related articles: Free VPN Germany | Best VPN for Netflix | Mozilla VPN Review
These features offer an unlimited plan and significant advantages not covered in the free plan. Overall, Windscribe VPN can be regarded as one of the most advanced technologies to exist when it comes to internet privacy. There is much potential behind this technology, and therefore, by making a few amends to its structures, Windscribe ranks among the leading VPNs globally. We hope that our Windscribe VPN review helped you.
Featured image: windscribe.com