Trend Micro Review – Pros and Cons
Trend Micro may not be a super popular antivirus program. However, the brand name is strongly associated with cyber intelligence and online security solutions. In 2019 and beyond, Trend Micro antivirus is well worth checking out. If you are interested in this software, read the Trend Micro review below to learn more about the upsides […]
Trend Micro
Trend Micro offers well-rounded features to protect your computer against modern cyber threats. The anti-ransomware tool is a neat addition. You can stay clear of dangerous websites and secure your online identity better.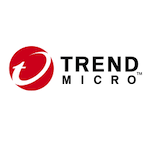 Trend Micro may not be a super popular antivirus program. However, the brand name is strongly associated with cyber intelligence and online security solutions. In 2019 and beyond, Trend Micro antivirus is well worth checking out. If you are interested in this software, read the Trend Micro review below to learn more about the upsides and the downsides:
Trend Micro Review – At a Glance
Trend Micro is a Japan-based cybersecurity company. Recently, Trend Micro was named one of the "leaders" in endpoint security by The Forrester Wave, a buyer's guide for marketers. It was tied with other notable names in the industry like Kaspersky.
Endpoint security is important for enterprise malware protection. Indeed, Trend Micro is better known for its antivirus solutions for businesses. The company offers consumer malware protection as well, which is what we are looking at in this review.
Trend Micro offers a number of free and paid tools for protecting your computer. The company offers one main antivirus software for comprehensive protection across platforms. There's a separate antivirus just for Macs, limited to one computer. It's essentially a stripped-down version of the Trend Micro Maximum Security Package.
Here's what Maximum Security mainly offers:
Protects up to 10 devices running on Windows, Mac, iOS, or Android
Block dangerous websites
Pay guard to secure online transactions
Improved ransomware and phishing defense
Parental controls
Password manager
System optimization
Network scanning for potential threats
This package costs about $90 a year (up to 5 devices). The two-year subscription gives protection for up to 10 devices.
Trend Micro doesn't offer a free version of its antivirus. But there's a 30-day free trial available. Below you can read more about the best and worst features of Trend Micro antivirus software.
The Pros
In this Trend Micro review are several reasons that make Trend Micro worth it:
Fully Featured Antivirus Protection
The antivirus protection Trend Micro offers is broad and comprehensive for the most part. In addition to scanning for run-of-the-mill trojans and phishing attempts, it can detect and remove coin miners. Trend Micro has new threats like malware without files covered. A network scanner is definitely included to scrutinize public Wi-Fi for problem elements. You will get extensions for all the popular web browsers, including Chrome, Firefox, Safari, Edge, and Internet Explorer.
Excellent Performance in Independent Tests
Trend Micro is one of the top-scoring malware protection tools out there. It consistently gets good scores on independent tests. It has scored near the top in tests run by UK-based SE Labs and AV-Test, based in Germany. Effectiveness-wise, Trend Micro is up there with the likes of Norton and Kaspersky, performing nearly as well. So you can expect the malware protection to work as advertised.
More Attention to Ransomware Protection
Trend Micro offers enhanced protection against ransomware, which is a rising cyber threat for both home and business users. The antivirus does prioritize this type of attack. The latest editions come with updated features to protect important system files that ransomware often encrypts.
AI-Based Threat Removal
Trend Micro uses AI to monitor the behavior of data and files in your computer to root out the potentially infected ones. The company has a cloud-based lab to analyze suspected files. Trend Micro updates its malware definitions daily, so you can expect timely protection that keeps up with newly emerging threats.
Option to Opt Out of Data Collection
Trend Micro collects data from your computer to run its threat update tool (which is uploaded to the company's database). If you don't like this type of data collection, you can opt-out. Do note that you can't opt out when you install the program. But later you can go to Settings and choose the privacy options you want. Not all antivirus programs offer this level of privacy control.
Quick Mute Mode
Want to stop Trend Micro from operating on your system to free up memory? You might want this feature when you are about to embark on a performance-intensive task, like playing a game or editing a video. Trend Micro conveniently offers a "mute" mode that you can easily deploy to stop all functions. The mute buttons stop Trend Micro from updating, scanning, or showing you popups. You can unmute easily when you want to run a scan again.
The Cons
Trend Micro is hardly perfect. In this Trend Micro review are some worrying issues you should know about if you want to buy this antivirus:
High System Impact
For all its capabilities, Trend Micro is extremely performance intensive. It can slow down your system just as MacAfee did in the past. System lag can be a big problem if you are a gamer or otherwise use RAM-intensive programs. The mute mode helps, but running a scan can be troublesome when you want to run multiple applications on the computer.
Limited iOS Features
Trend Micro supports macOS, sometimes even with separate products. However, beware of the functionality on iOS. The antivirus app for iOS doesn't actually scan for malware unlike for Android. This may change with iOS 13 though.
No Firewall
Unlike most top-tier antivirus programs, Trend Micro doesn't have its own firewall. Some users may be disappointed by this. However, it offers some features to improve upon the existing firewalls in the computer, especially on Windows.
Is it Time to Switch to Trend Micro Antivirus?
Even if you haven't heard the name, Trend Micro is a top-tier antivirus program performance-wise. It can match the malware protection quality offered by more established brands like Norton. That alone would be a good reason to buy this.
The software has its problems for certain. The biggest issue is system slowdowns during scans. Trend Micro can significantly reduce the performance of older computers with storage at or below 500GB.

Despite some issues, Trend Micro is one of the best offers well-rounded features to protect your computer against modern cyber threats. The anti-ransomware tool is a neat addition. You can stay clear of dangerous websites and secure your online identity better. We hope that this Trend Micro Review helped you.
Trend Micro is a moderately expensive antivirus program. Its reputation is rising so it might not be so affordable all the time. If you are looking for a non-mainstream alternative to the popular antivirus programs out there, Trend Micro could be what you are looking for.