LOQBOX Review – What Is It and How Does It Work?
This Loqbox review will highlight the features provided by this service and how much influence it has on its users' credit scores.
Loqbox is a company that exists to offer assistance to those with bad credit scores to improve their opportunities in the financial sector. This Loqbox review will highlight the features provided by this service and how much influence it has on its users' credit scores. In addition, this Loqbox credit builder review will gauge whether Loqbox is a service worth it is salt.
Different lenders can avail loans to persons with bad credit scores or simply no credit at all. However, having a good credit standing is imperative for most lenders to qualify for a loan.
LOQBOX Review – Introduction
Loqbox hit the market in 2012, founded by Gregor Mowat and Tom Eyre. The mission of these two founders was to help those who have a poor credit score improve it so they may once more access credit from different institutions. This company was first launched in the UK but has now extended its services to at least 37 states in the US. 
It is safe to say that most people in the US are less likely to understand the service entirely. Most people who haven't used the service do not understand whether it is a savings account or a loan. In that case, this Loqbox review will help users understand the services behind this company and how to use its services.
LOQBOX Review – What Is It?
Loqbox can be viewed as the ultimate solution to the scores for those who have trouble accessing credit from different lenders. This innovative solution uses monthly savings to build and boost the credit scores of its clients. The services being offered are similar to that of a credit-builder loan, but Loqbox does not have any interest lodged in its services.
Users may wonder how they make their money as they charge no interest. Instead, Loqbox makes its money from the commissions they receive from the bank they have partnered with. Through this Loqbox review, we will examine the different facets of credit building offered by Loqbox.
LOQBOX Review – How Does It Work?
Loqbox, as its name suggests, is a credit-builder loan service that aims to better the credit scores of its users. However, several differences make it stand out from other credit builder services. Loqbox users do not apply for a loan from lenders that require them to develop a fixed payment plan.
Instead, they are allowed to set a savings target for themselves through this service. Then, Loqbox harnesses all the funds that have been saved by the user and stores them in a secure account as the user continues paying it off in installments.
With timely payments every month, Loqbox reports this progress to TransUnion, Equifax, and Experian, which builds the user's credit. Once the payments have been completed, users get their money and an improved credit score. Notably, the service is not compulsory, as users can withdraw the money they have saved up any time they want.
However, they incur a $40 fee when moving the withdrawn money directly into their bank accounts. According to reliable Loqbox reviews, users should set up accounts with any of their partner banks and withdraw the money through them to bypass this transaction fee, and the process will be free of charge.
LOQBOX – Features
Saving Limits
Loqbox has allowed its users to save as much as they can monthly. Every user can save between $20 and $200 per month. This transforms to a minimum save of $240 and a maximum save of $2400 for 12 months. Loqbox users can choose an amount that won't cause them so much strain with such a saving stretch.
Financial Reporting Period
Loqbox has an effective recording structure for all its user's payments done every month. However, the first loan that users receive will often lead to a drop in their credit score. This is not a strange phenomenon, as it is a standard procedure when opening new credit accounts.
After around four months, users should notice a significant improvement in their credit scores. This is because the monthly reporting by Loqbox makes it easier for the credit score of their users to improve. Let's move to the next feature from this LOQBOX review.
Unlocking Feature
Loqbox allows users to unlock their savings anytime they wish. Once they have made the unlock request, they will be given everything they had saved up to when they unlocked their account. Users can also open another savings account with Loqbox partners or use the Flexi unlock feature to have their funds moved to their bank accounts. However, before unlocking, users should know that they will not see an improvement in their credit score if the unlock is done before three months.
Strict on Lateness
Loqbox is very strict on payments and reports any user who ends up making payments. Users are expected to select a payment date during sign-up, which should be done carefully as they won't be allowed to change it once they are done with registration.
However, we can say in this LOQBOX review that users can change their payment dates after the first month, which should be within the same calendar month. Users who miss payments are reported, and their credit score suffers.
Reporting late payments can significantly hurt the user's credit. Therefore, Loqbox users who cannot meet the deadline for making payments are advised to withdraw all their savings and close their accounts. Even though this process won't allow the user to access the full benefits of credit-building, it will prevent them from ruining their credit score further through late payments.
Transparency
Setting up a Loqbox account is pretty straightforward, even for new users. There are no penalties for users to incur when unlocking their account early, and they can easily withdraw their money without any hitches. Loqbox also has no hidden interest, no fees, and it doesn't perform a credit check on its users. There are also no charges whatsoever when setting up an account and so anyone can do it.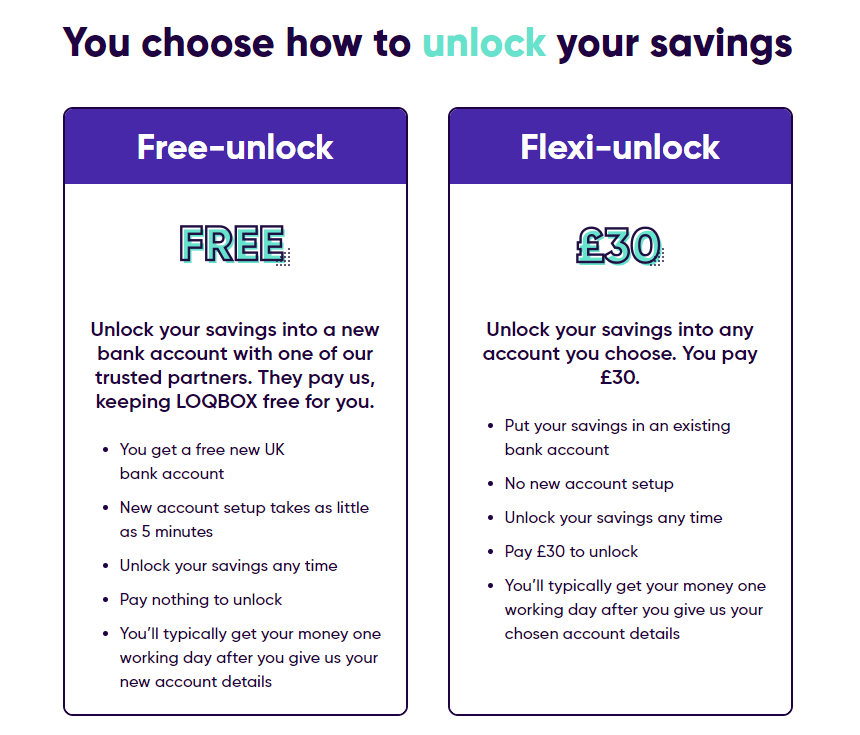 LOQBOX – Security
The security of Loqbox has been solid for a while now, even though they were hit by a cyberattack incident that left clientele information in the hands of the attackers. The company has taken further security measures to ensure that its client's bank information is safe. Clients are advised to check their transactions regularly and demand a new card if they feel unsafe. However, this cannot be considered enough, and Loqbox users will need to educate themselves on keeping their account information safe.
LOQBOX Reviews – Conclusion
This Loqbox credit builder review shows that this is a service worth undertaking. However, like every other financial undertaking, its users need to read all the terms and conditions of the company to ensure that they are signing up for the required type of service. 
Related articles: Plum App Review | WireGuard vs OpenVPN | Cash App Direct Deposit Time
Looking at the service reviews, there are several poor reviews meaning that customers were dissatisfied with the service. On the other hand, some have expressed satisfaction with their services. In both instances, it seems to be a matter of service misunderstanding that could be solved by understanding the terms and conditions. We hope that our LOQBOX review helped you.
Images source: https://www.loqbox.com/en_gb