How to Increase the Apple Card Limit: Step-by-Step Guide
Apple is great when it comes to simplifying things. So let's find out next how to increase the Apple Card limit.
How to increase the Apple Card limit? The answer is right here. Apple introduced its credit card in August 2019, and shortly after the launch, it earned 3.1 million users. We can use this fantastic card for everything that we want to buy. Apple is great when it comes to simplifying things. We can get the best experience in getting our credit Card limit increased.
There are many things Apple Card is still behind on, like the prices of cashback, but Apple is also very good at many things. It is elementary for us to sign up, and the App is straightforward to use. You can easily use it through all the Apple devices, which integrates very quickly. So let's find out next how to increase the Apple Card limit.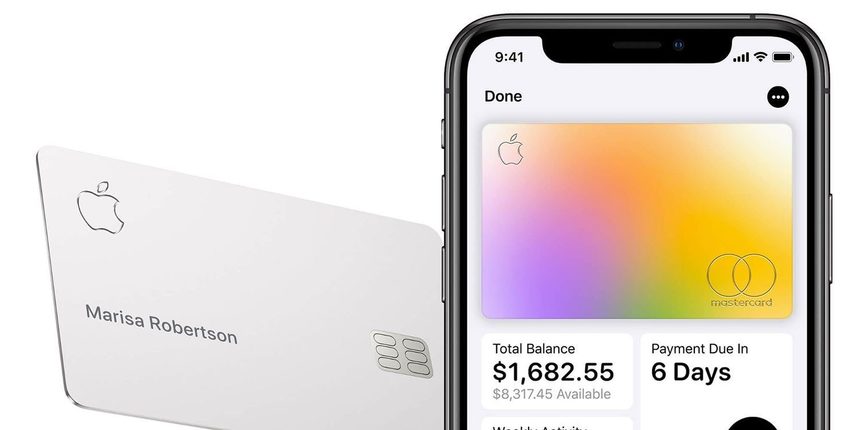 How to Increase Apple Card Limit – Introduction
This card is also another traditional credit card that we use. There are many things to consider, like paying back on time and avoiding monthly charges. Each user is given a limit to increase on Apple Cards. It can be as little as $300 to as much as $5000. And we can still grow if we want to.
Like any other credit card, we have to talk to the company to increase the credit line. The limit is the amount to borrow on the Card to buy items. It is based on various things like credit score, what we earn each month, and other things like debt-to-income ratio.
About Apple Card
This Card was first introduced in August 2019, and since then, Apple has been giving something new to its users. Goldman Sachs backs this Card, and the way it works is just like any other Card in the market.
We have to be 18 plus of age and living in the US to apply for an Apple Card. Most of the information this Card requires is already taken from your Apple ID. Signing in is just like tapping on the Wallet App.
This Card can be worked with every credit or Debit Card which was in the Wallet App to use with Apple Pay.
How to Increase Apple Card Limit: Step-by-Step Guide
To get credit card increases, the company will calculate our debt-to-income ratio and compare your monthly income with the amount of debt you owe. Then, it will give them an idea of how much debt we can afford and set a limit according to that. On the Apple support website, we will see a step-by-step list on how to increase the Apple Card limit.
1. The first thing to do is open the wallet app on your iPhone
2. Then tap on the Apple Card.
3. Then, you have to click on the message button.
4. Write something here so that they know we are asking for an increase
5. We will then get a prompt or a link to continue.
Generally, we must have a history of six months to be eligible to get an increase on the Apple Card limit.
How to Request Credit Limit Increase Apple Card
There are many reasons to request an increase in the Apple Credit card limit. The Apple Card is the only Card by Goldman Sachs, and they are speedy in replying to their customers.
If tech is our thing, then it will not be a problem to request them through your iPhone or iPad, but we can also go with the traditional ways, like calling them at their customer support number.
Requesting a credit increase on your iPhone and iPad is also very easy. It is the same as discussed in the steps above. And on iPad, go-to wallet, and then Apple Pay. Click on the Apple Card option, then click on info, and type the message in which we request a limit increase and just send it.
After that, they will look at our credit card history and determine whether we are eligible for an increase or not.
Apple Credit Card Login
To login into Apple credit Card, open up a web browser to begin in the address bar, type Card.apple.com, and we will end up on the Apple Card homepage.
If we want to view our Apple Card balances and the monthly installments, make payments or download our monthly transactions, then we need to sign in by clicking on that.
Type the Apple Id to sign in and password, and soon after we have entered these, we will get access to the Apple Card.
Apple Card Benefits
There is absolutely no fee. The Apple Card doesn't charge any fees, so there are no application fees, no annual fees, and over the limit or late fees.
When making purchases with the Card, Apple pays you a certain percentage in cashback, and gets that paid to us every single day.
It is the only physical Card that is made out of titanium, and I like the feel of it. Aside from the name, there is no card number. It is just a minimal white and silver credit Card.
Related articles: How to Add Money to Venmo | How to Add Money to Apple Pay
How to Increase Apple Card Limit – Conclusion
It is effortless to request a credit card limit. We can do it very quickly if we have a good credit score.
It is good if we have a strong credit history for six months. It is a point to consider while approving the Card. But before applying for it, we must know why we want to use it for an increase in credit limit.