10 Free Artificial Intelligence Tools to Get You Started
As such, in today's article, we discuss everything you need to know about some of the most promising free AI tools to kickstart your business.
Who remembers the old days when we traveled with a paper map as opposed to the invention of GPS, the dial-up internet, and the 90s internet bubble?
Most of these innovations grew in response to the demand for better solutions and services. As such, it offered people a new and exciting way of using the power of computers.
This fascination with computers and computer languages led to the slow but steady development of Artificial Intelligence into what we know today – a powerful tool.
From writing the first algorithm intended to be processed by a machine in the 19th century to the 50s, when Alan Turing introduced the Turing Test, then in the 21st century, AI (Artificial Intelligence) development has been gradual.
These tools cover various tasks, from natural language processing to writing and communication.
Everything is at our disposal with a straightforward push of a button, from planning and executing tasks to generating digital imagery and even voice impersonations.
As such, in today's article, we discuss everything you need to know about some of the best free AI tools to kickstart your business. Whether it is an AI logo generator or an AI website builder, AI is here to stay! 
Understanding the Power of Artificial Intelligence
Artificial Intelligence is a revolutionary technology that enables machines to simulate human intelligence. At its core, AI aims to create smart algorithms that can perceive, reason, learn, and solve problems—tasks usually requiring human intelligence.
AI combines multiple concepts, such as machine learning, deep learning, and extensive datasets, to develop products that contribute to numerous industries and activities. Recent advancements in AI technology, such as cloud computing and open-source initiatives, have facilitated easy access to these tools.
Many organizations and developers have created interfaces or APIs that allow individuals to interact with AI models equipped with powerful knowledge extraction tools and use them for various applications, often with the minimal technical expertise required.
The Importance of Free AI Tools
Free AI tools represent a pivotal shift in the democratization of knowledge. They empower users to transform their ideas into smart solutions without the constraint of financial resources.
Let's take the classic ChatGPT as an example. This free AI tool grants accessibility and inclusivity, offers a way to learn through an interactive model, and can help with experimentation and ideation.
Additionally, these AI tools have the potential to inspire other AI enthusiasts to dream big and experiment, thus contributing to the ever-evolving world of Artificial Intelligence.
Now that we have discovered the importance of AI tools, it's time to move further and see what free tools and applications have made the headlines in recent years.
Artificial Intelligence Tools Use Cases
Today, hundreds of AI-powered tools are on the market, and each is created to aid a need and ease either mundane tasks or to help your business thrive.
Some of the most common use cases for AI tools are:
Content Creation and Enhancement;
Design and Branding;
Data Analysis and Management;
Marketing, Automation and Personalization;
Productivity and Efficiency;
Language Translation and Communication;
Educational and Learning Purposes;
Creativity and Art;
Research and Development.
With the help of the right AI tool, users can generate video clips and realistic images, work on a blog post, create content for social media platforms, and even add new bricks to their knowledge, all with just a few clicks.
5 AI Benefits in Today's Digital World
We know the power of AI comes with good and bad, yet let's discover the top 5 benefits such tools can offer:
1. AI Enables the Power of Automation  
By automating mundane tasks, such as inventory management, data entry, and others, business owners and managers have more time to focus on high-value tasks.
Moreover, marketing automationpaves the way for more efficient solutions, a cost-effective workforce compared to the hiring process, and an error-free solution.
2. Enhanced Efficiency for Your Business  
You can now harness the power of AI to analyze, organize, and clarify databases. As such, your business could enjoy free human error content and data, making your decision process model more efficient. This can lead to an increase in efficiency for numerous companies, no matter the industry they are part of.
3. Unleash the Power of Personalization  
As seen in many industries, including marketing and business, personalization offers a more targeted approach to its prospects.
Why not use a completely free AI tool that can analyze customer behavior to ensure your business success?
4. A Cost-Effective Approach for Your Business  
Depending on the industry, you could use an AI tool to automate tasks, optimize operations, and minimize human errors to reduce some of your business costs.
5. Your Ultimate Competitive Advantage  
Different AI tools allow you to streamline your process from start to end and enhance your productivity. AI can help you identify new business opportunities.
Learning, testing, and using free AI tools in daily activities can benefit your business surprisingly.
Top 10 Free AI Tools
1. ChatGPT | Open AI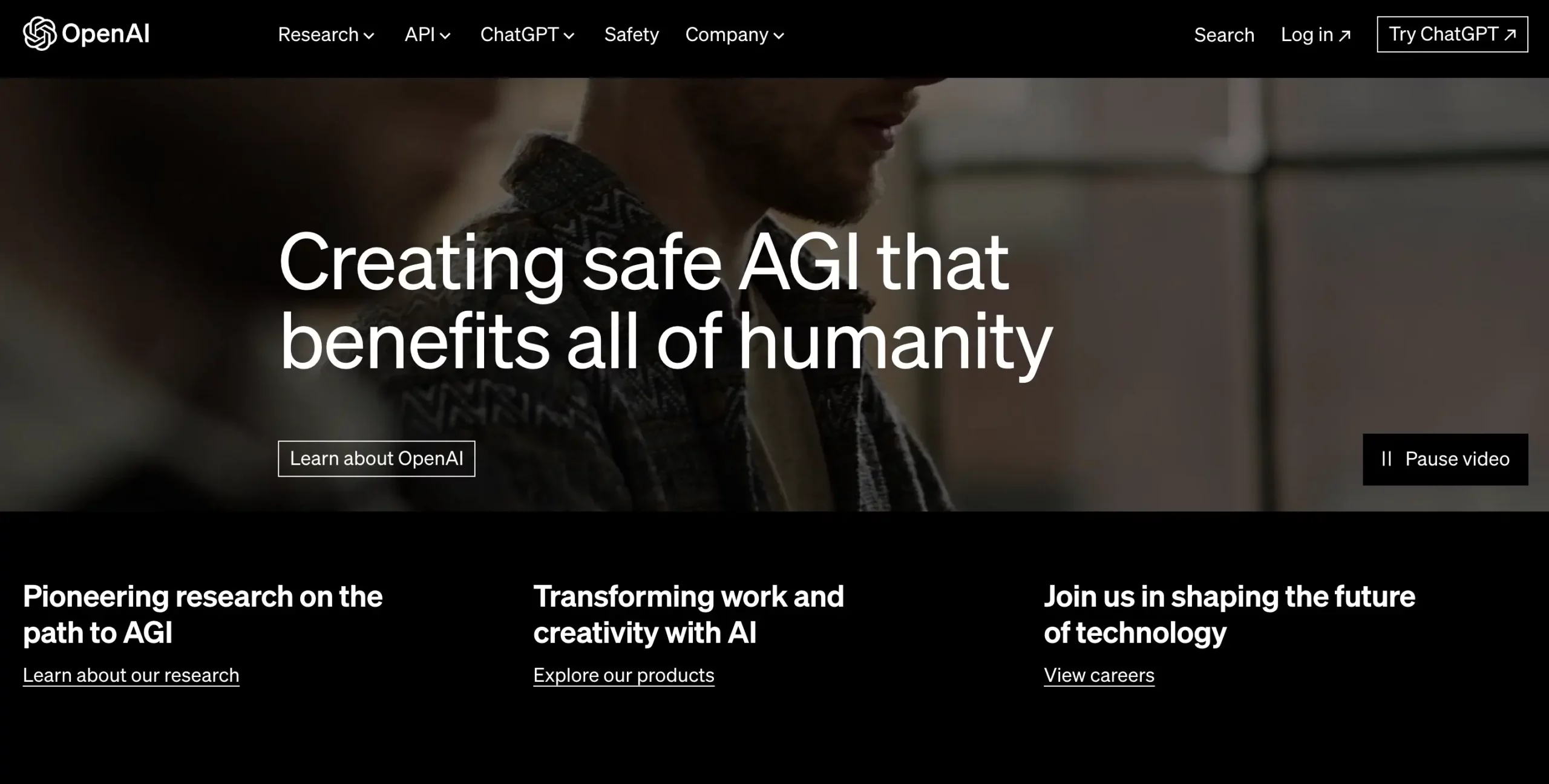 Whether you wish to write a business email, need some coding or technical help, or need a pair of fresh eyes to look over your strategy, ChatGPT could be the way to go.
ChatGPT is a powerful tool that could upskill your workforce if used correctly. Moreover, it is one of the most used language models that can understand and respond to user queries.
Also, it generates responses from various topics, from computer programming to cooking, business, and many others. 
ChatGPT has a free version that can help users in plenty of ways, but if you're looking for more accessibility, you can choose to pay for ChatGPT Plus.
ChatGPT Use Cases 
ChatGPT has so many features that it is hard to mention all its use cases, but some of the most popular include:
Content generation;
Translation;
Conversational AI;
Writing code;
Debugging;
Text-to-speech;
Classify images;
Multilingual customer support.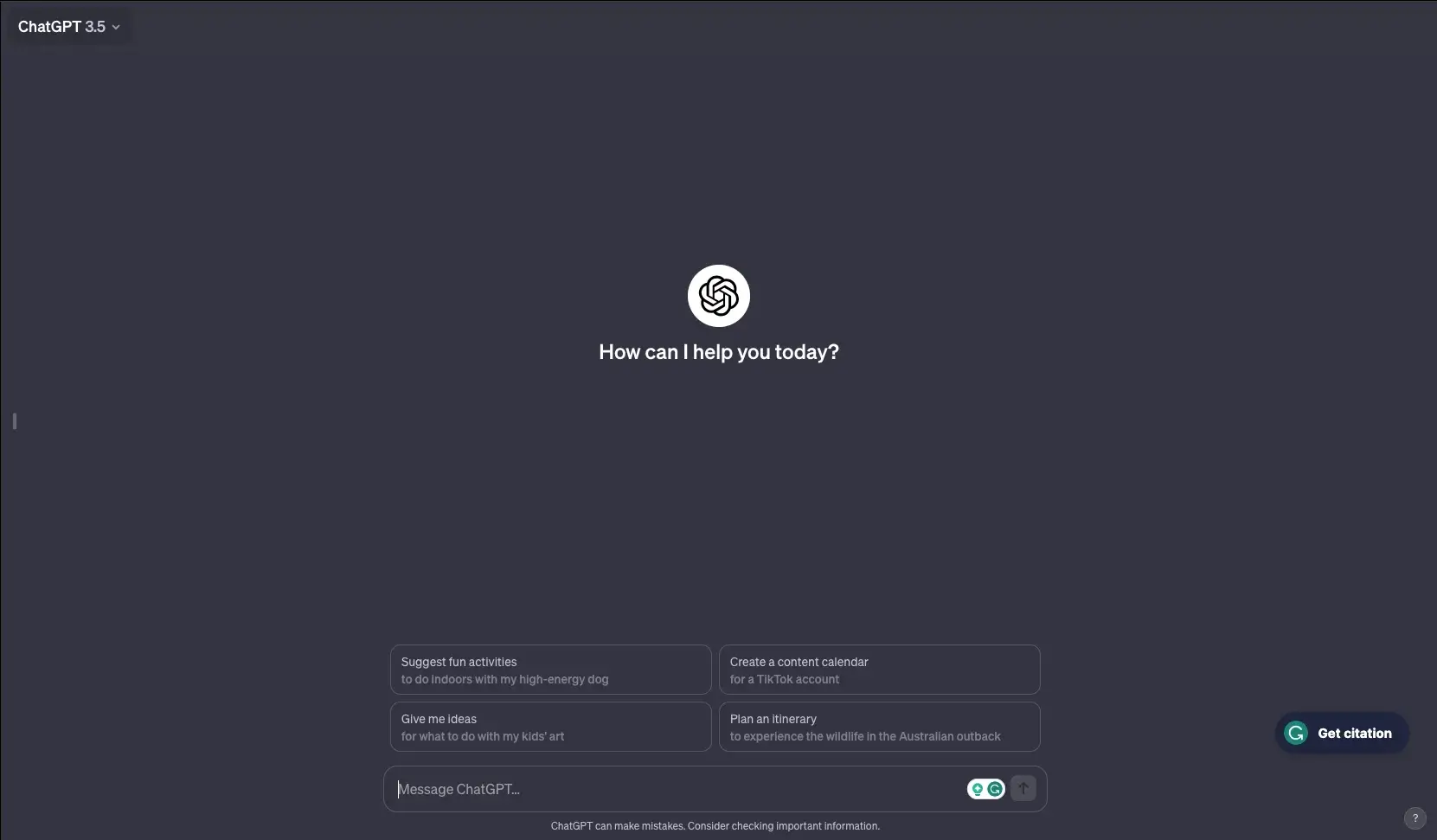 2. Grammarly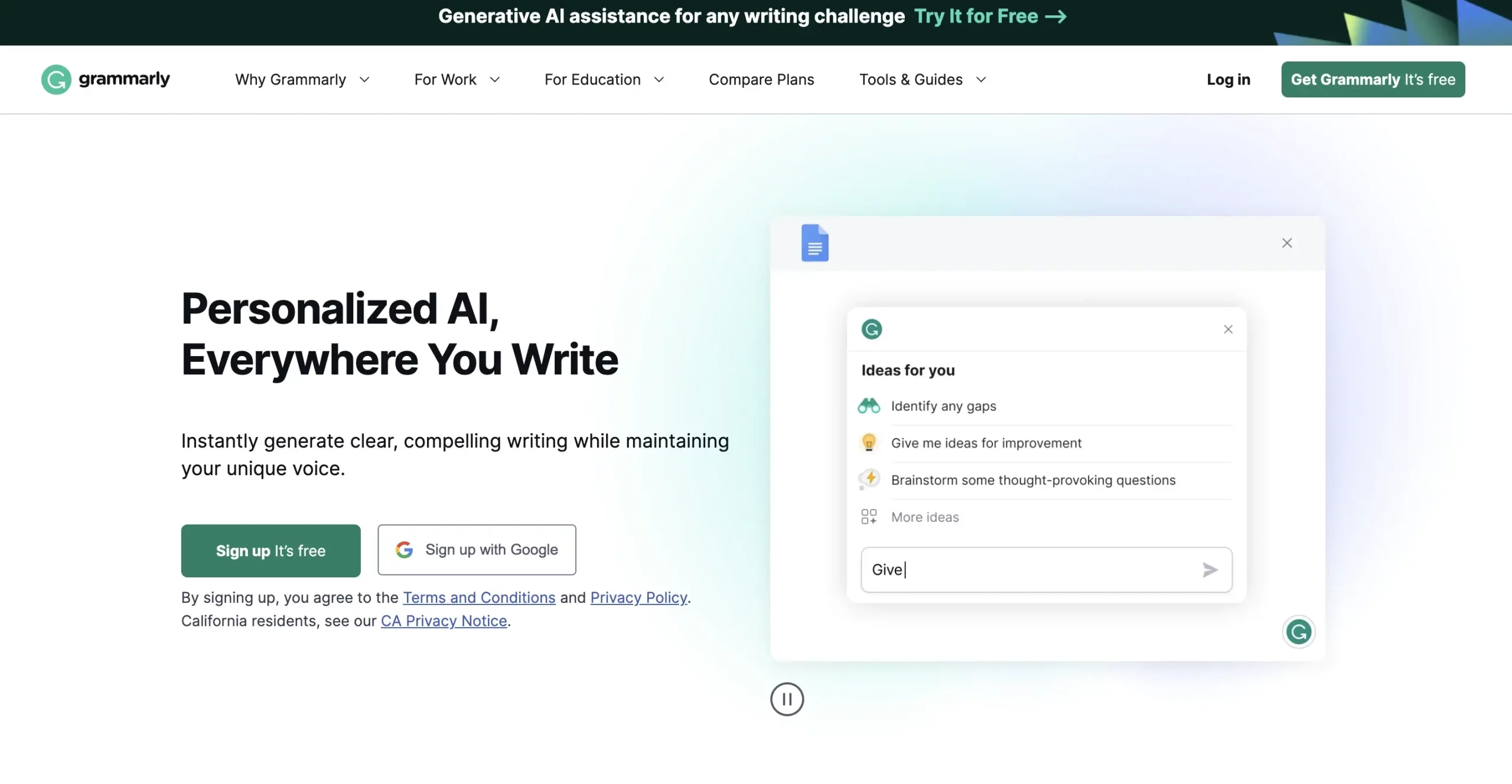 Once you write your content with ChatGPT, you must ensure that the grammar, context, and structure are in place, and as such, you can use Grammarly.
Available on multiple devices, Grammarly corrects grammar, makes spelling checks, and context suggestions. It can also be integrated with various platforms to ensure the brand tone of voice customization further.
Grammarly offers a premium package, and some features can only be used if you pay.
Grammarly AI Use Cases
Create cover letters;
Generate emails;
Paraphrase texts;
Résumés;
Formal letters;
Social media content;
Articles.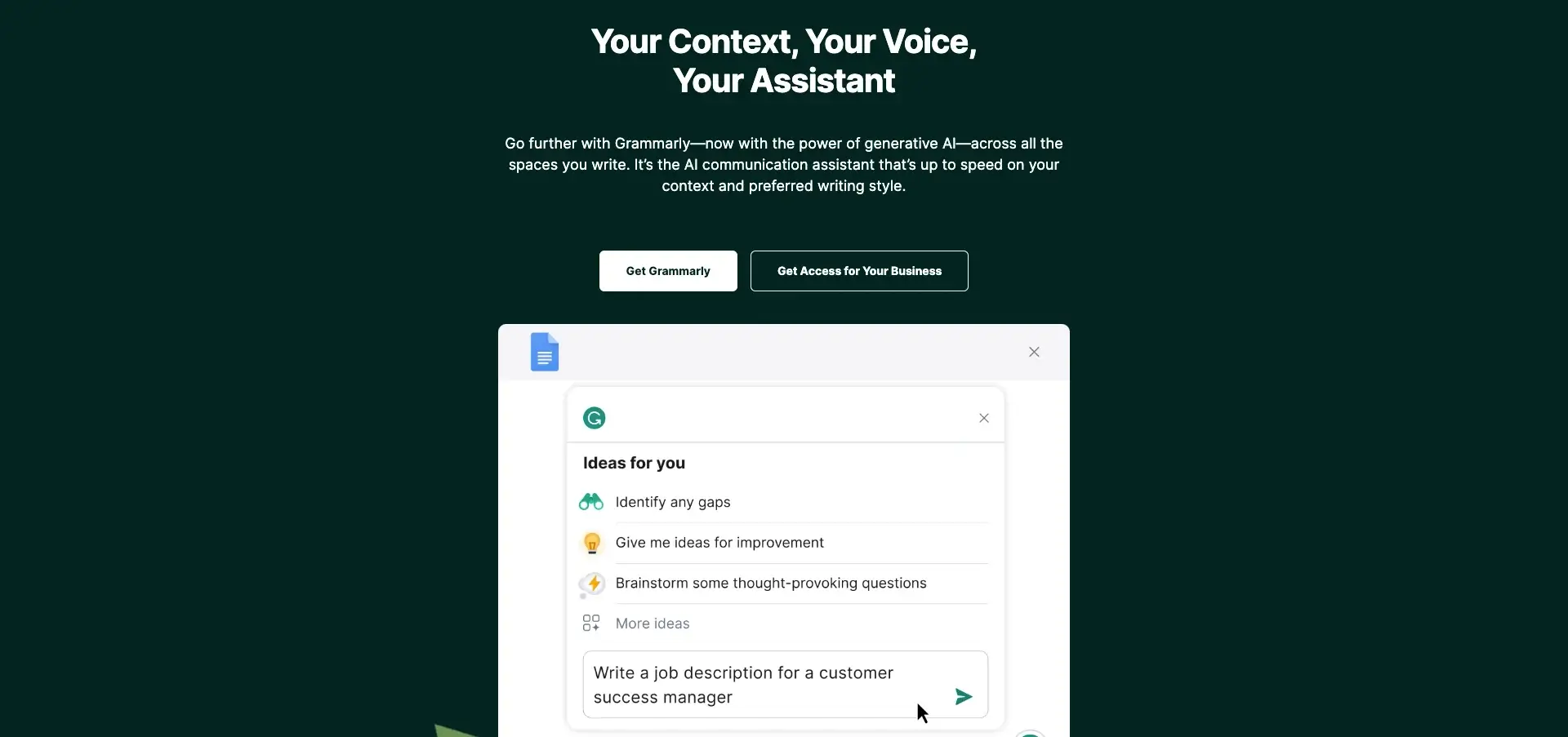 3. Logo.com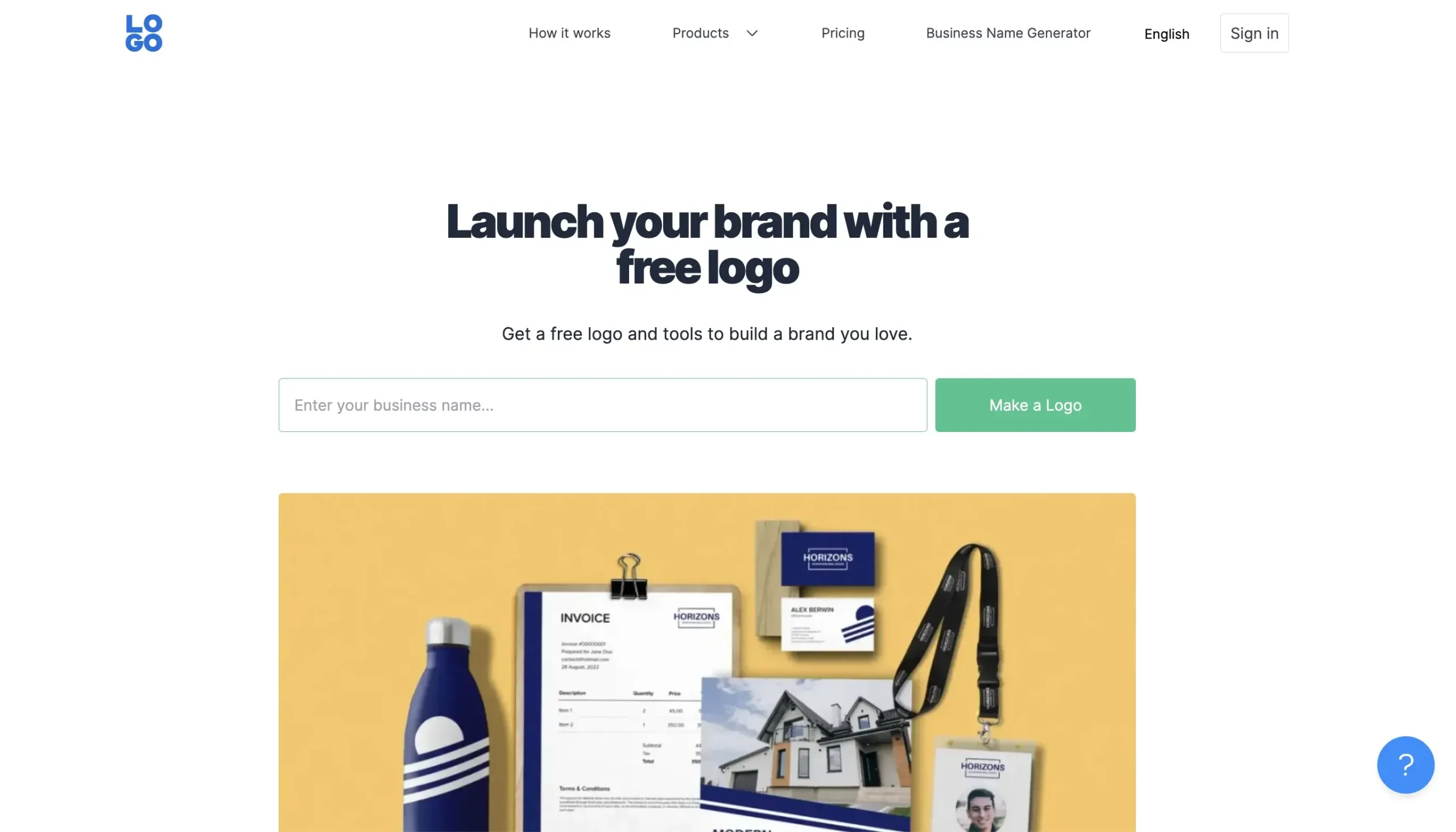 Depending on your domain and industry, you may need to ensure your business is visible online. And what better way to ensure your brand awareness than by having a killer logo design?
As such, we recommend using an AI logo generator to fine-tune your online presence to further adhere through killer visuals. As such, even though Logo.com is a paid tool, it also offers a free plan with five free logo designs, high-resolution logo files, and a brand board to have it all in one place. 
Logo.com Products 
Domains;
One-page site;
Business email;
Stitch: Designing tool;
Email signatures;
Merchandise;
Business cards;
Invoices;
Social media.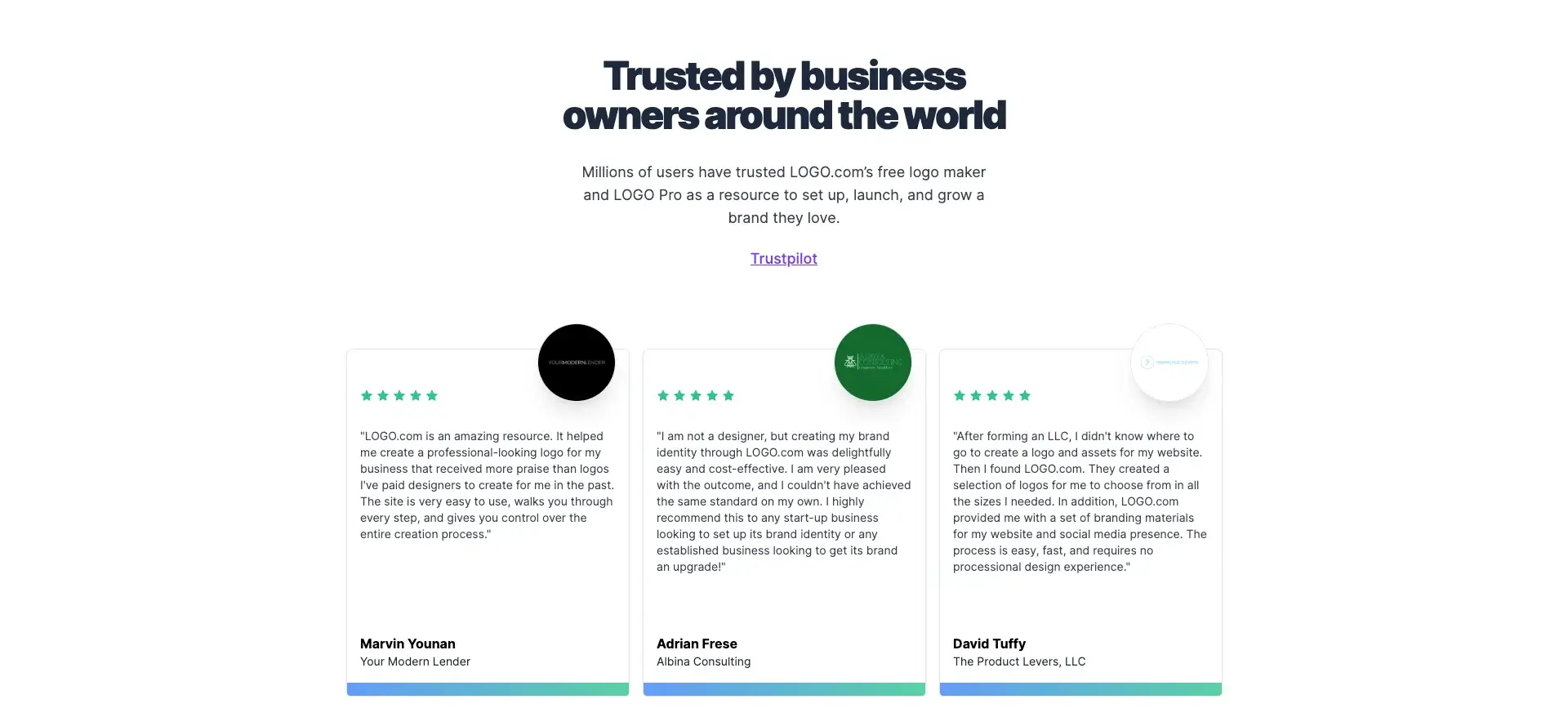 4. Otter.AI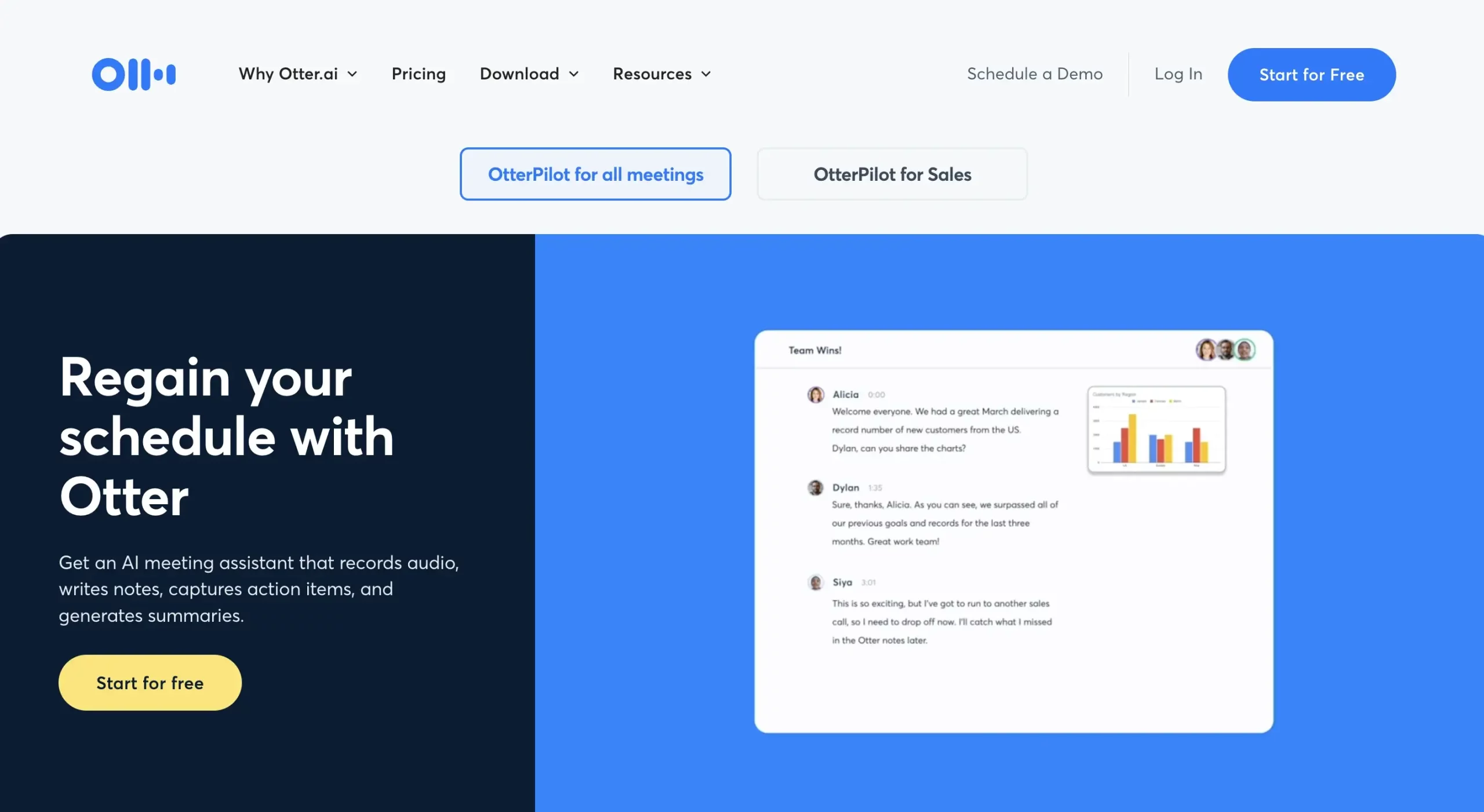 Now that your business has started and you have many client meetings, Otter AI could be the way to go. This AI application could be a productive AI-enhanced tool by providing real-time audio transcription and meeting notes.
Moreover, this application is paid yet offers a free 300 monthly minute tier. So, be sure to benefit from this and grow your business success! 
Otter.ai Products 
Live transcription for meetings;
OtterPilot – Sales AI tool;
Live notes and captions for lectures/classes/meetings (educational).
5. Podcastle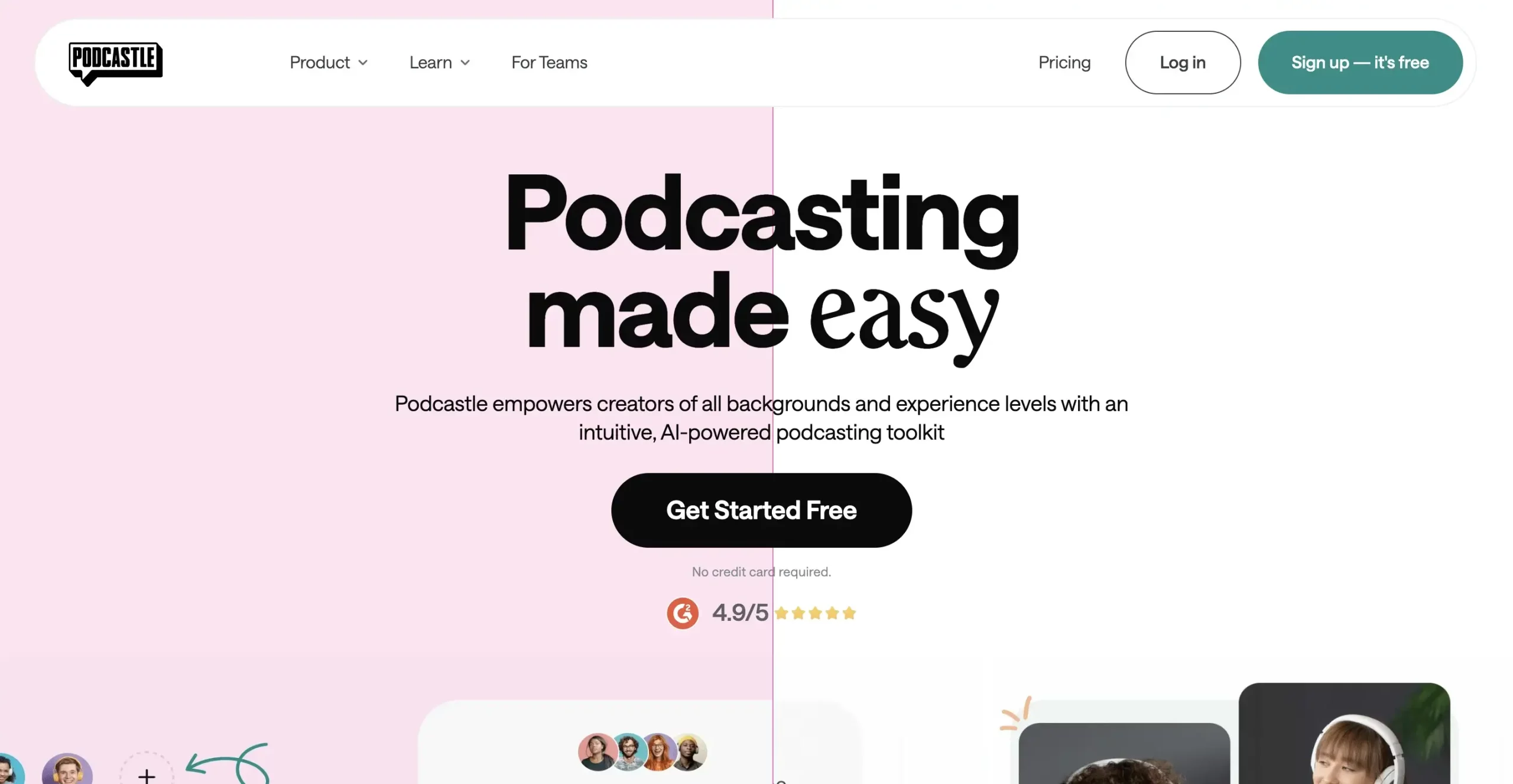 As the pandemic era brought a new way for businesses to be online and drive leads besides brand awareness, Podcastle offers a unique and engaging way for companies to ensure growth through audio.
Record your audio, enjoy the audio, and video editor, and use these AI-generated voices to ensure creativity for your target audience.
Podcastle Products
Recording studio;
Audio editor;
Video editor;
AI-generated voices;
Hosting hub.
6. Google Assistant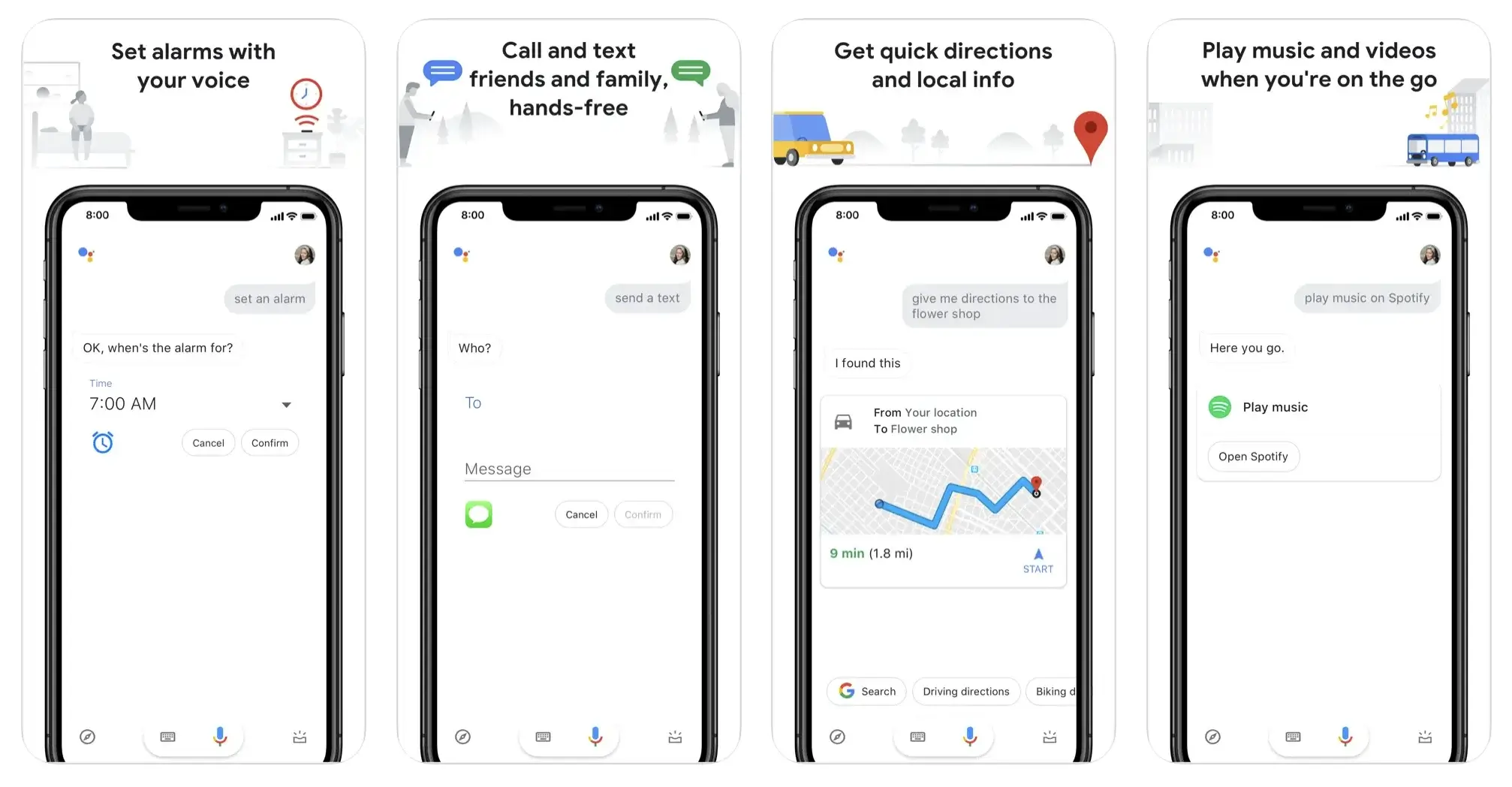 To get things done, you need an AI-powered assistant to keep you on the right track. As such, Google Assistant could be one of your most suitable options.
Additionally, the assistant can be used on multiple devices, from iPhones to tablets, to provide a consistent experience. Many partners even integrated this smart assistance to sustain the Google ecosystem further. 
What Google Assistant Can Do – Request Examples
Complete your tasks – "Wake me up in 15 minutes," "Set a 10-minute timer," "Remind me to water the plants";
Communicate – "Call Mary," "Text John 'Be there in 5 minutes'," "Call Mom on speakerphone";
Offer local information – "What's the weather like?";
Answer questions – "What is 2,598 divided by 3?";
Play music – "Play my liked music from YouTube Music";
Entertainment – "Tell me a joke," "Sing a song";
Follow routines – "Activate morning routine" You have to set routines up before, but they can be extremely helpful.

7. Eleven Labs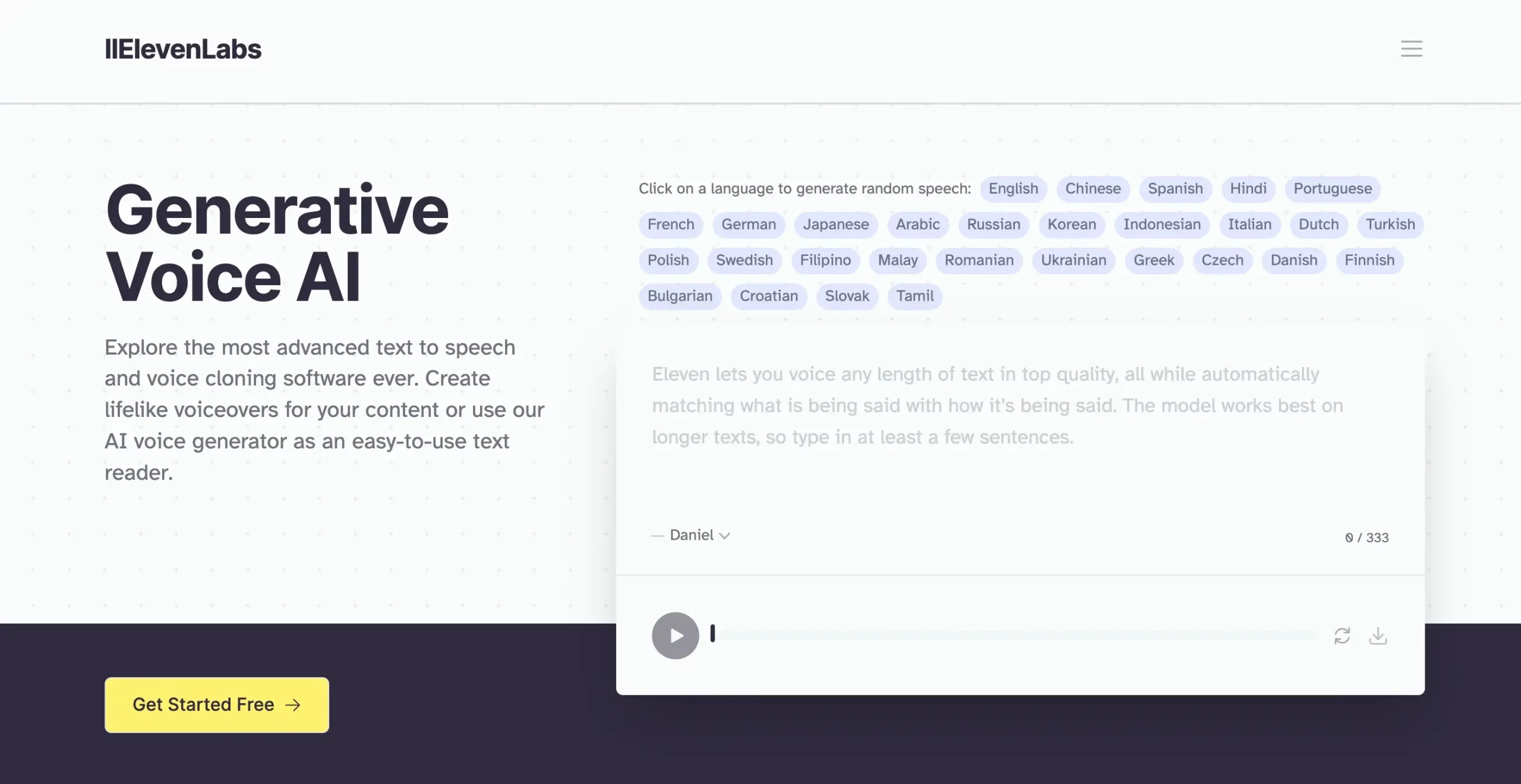 Do you remember those robotic cold voices from videos, regardless of the platform? What if there is a way to create video content using a text-to-speech AI-powered free tool?
As such, Eleven Labs is a free AI tool that synthesizes human-like voices from your text. The platform also has paid plans, yet the free one allows you to create videos up to 10,000 characters per month, with three custom voices and other features only for personal use. For commercial purposes, you'll need a paid plan.
Choose from English, German, Polish, Spanish, Italian, French, Portuguese, and Hindi, and start creating today!
ElevenLabs Products
Text-to-speech;
Voice changer;
Dubbing;
API;
Voice Cloning;
Voice Library.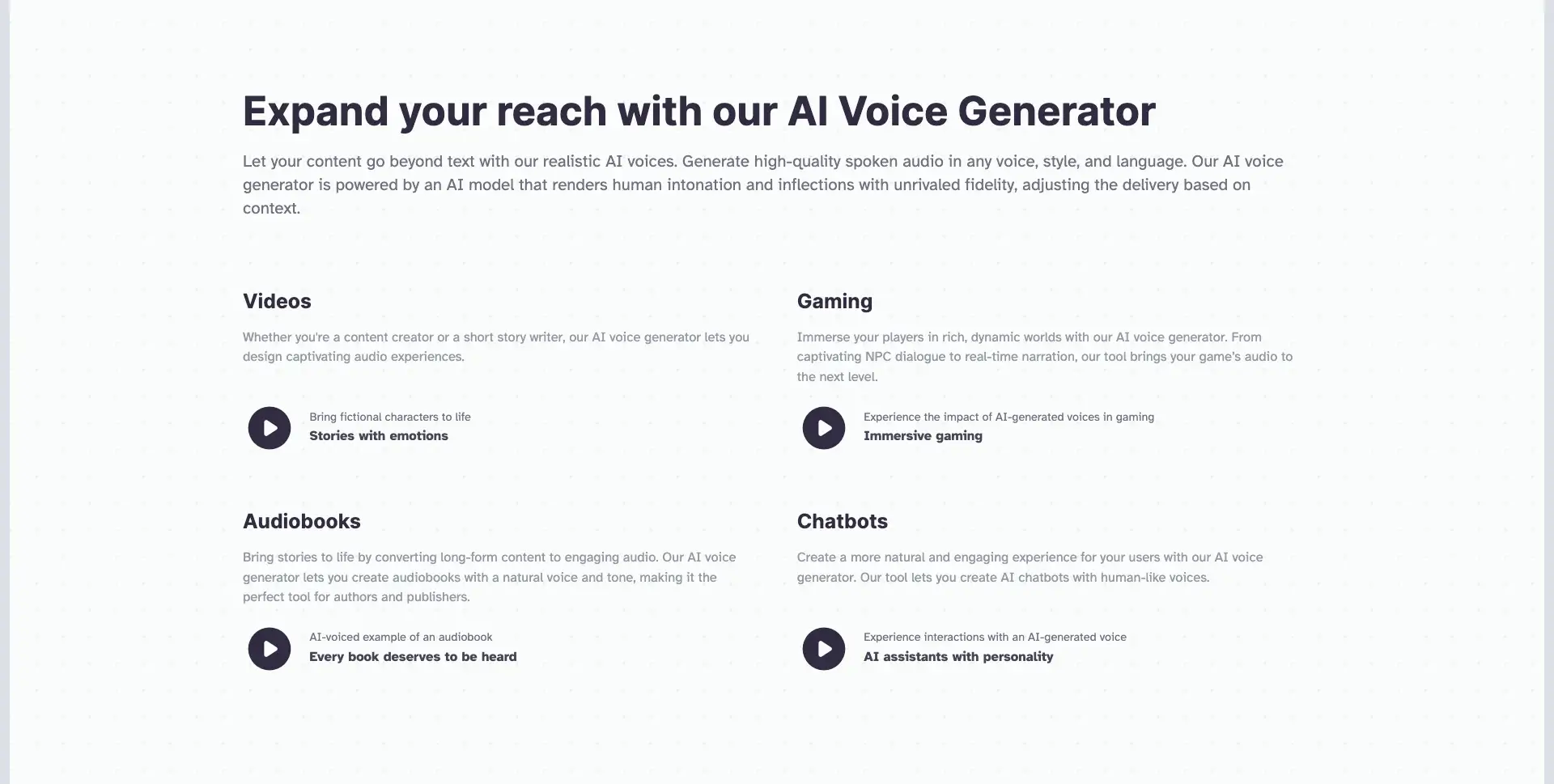 8. Microsoft Designer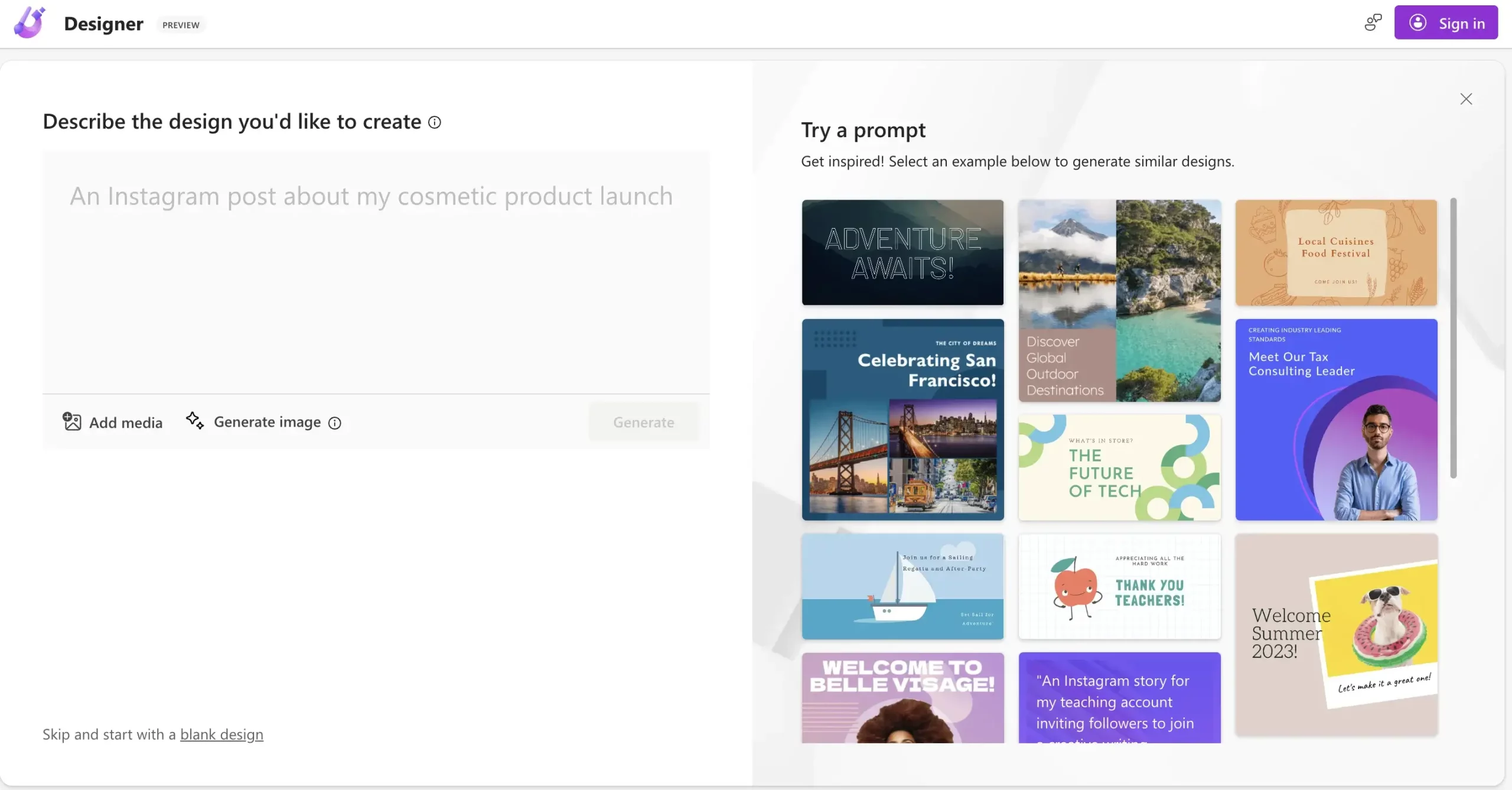 If you are a Microsoft user, then, for sure, you need to try a new design tool. Free to use within the ecosystem, this prompt-based free AI tool helps you create your designs in seconds.
Add a pop of color, insert creative imagery, use eye-catching fonts, and generate your required design by simply typing. Microsoft Designer helps you create almost anything you want, from banners, posters, and social media post designs to video thumbnails and others.
These days, you don't need the tech skills to create your business graphic deliverables; you need to try Microsoft Designer. 
If you needed an example of what the Microsoft Designer AI image generation tool can do, we asked it to create a 15% discount card for a French restaurant called "À Julie", and this was its 1st option: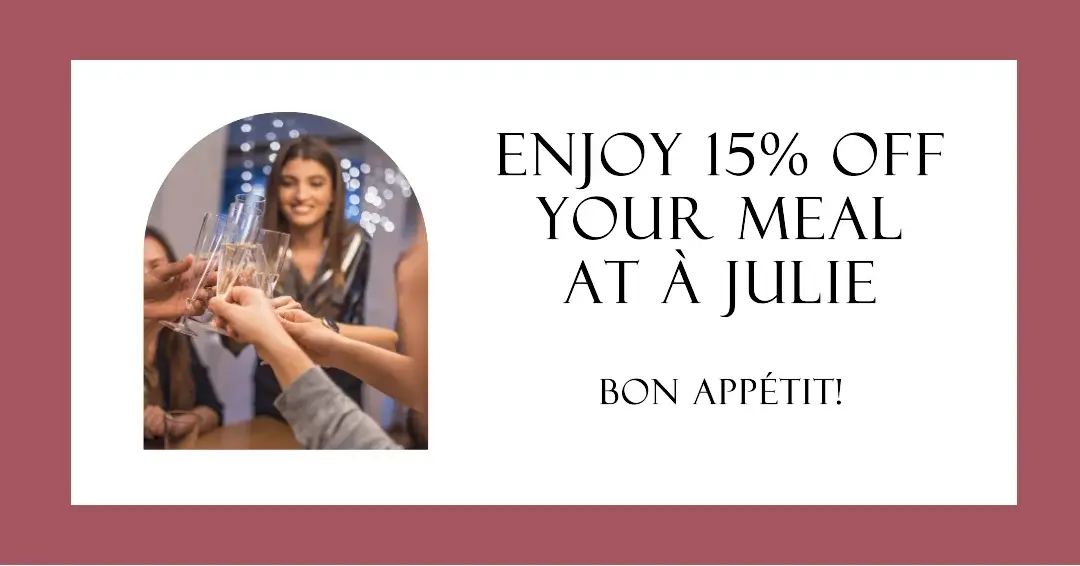 9. Codeium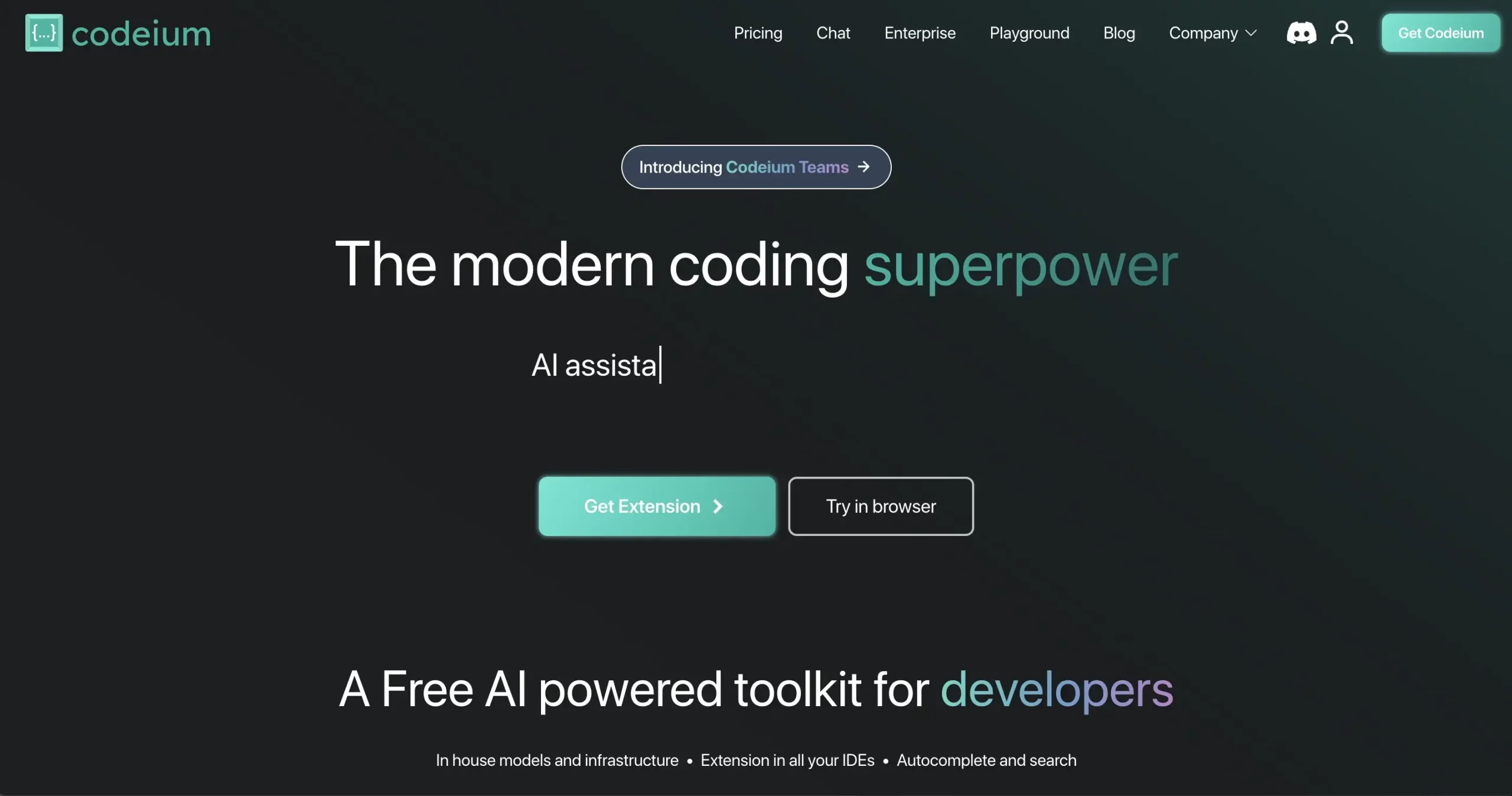 What if I tell you there is a simple and easy way to experiment with coding, even if it seems too difficult to understand? Using an AI-powered tool, you can immediately fire your questions and search through the code repository.
This free tool can also help you to autocomplete your code. It supports some of the most popular programming languages, such as APL, Assembly, Astro, Blade, C, C++, C#, Clojure, CMake, COBOL, CoffeeScript, Crystal, CSS, CUDA, Dart, Delphi, Dockerfile, Elixir, Erlang, F#, Fortran, GDScript, Go, Gradle, Groovy, Hack, Haskell, HCL, HTML, Java, JavaScript, and others.
Be sure to check it and upgrade your coding skills today!
10. AgentGTP | Reworkd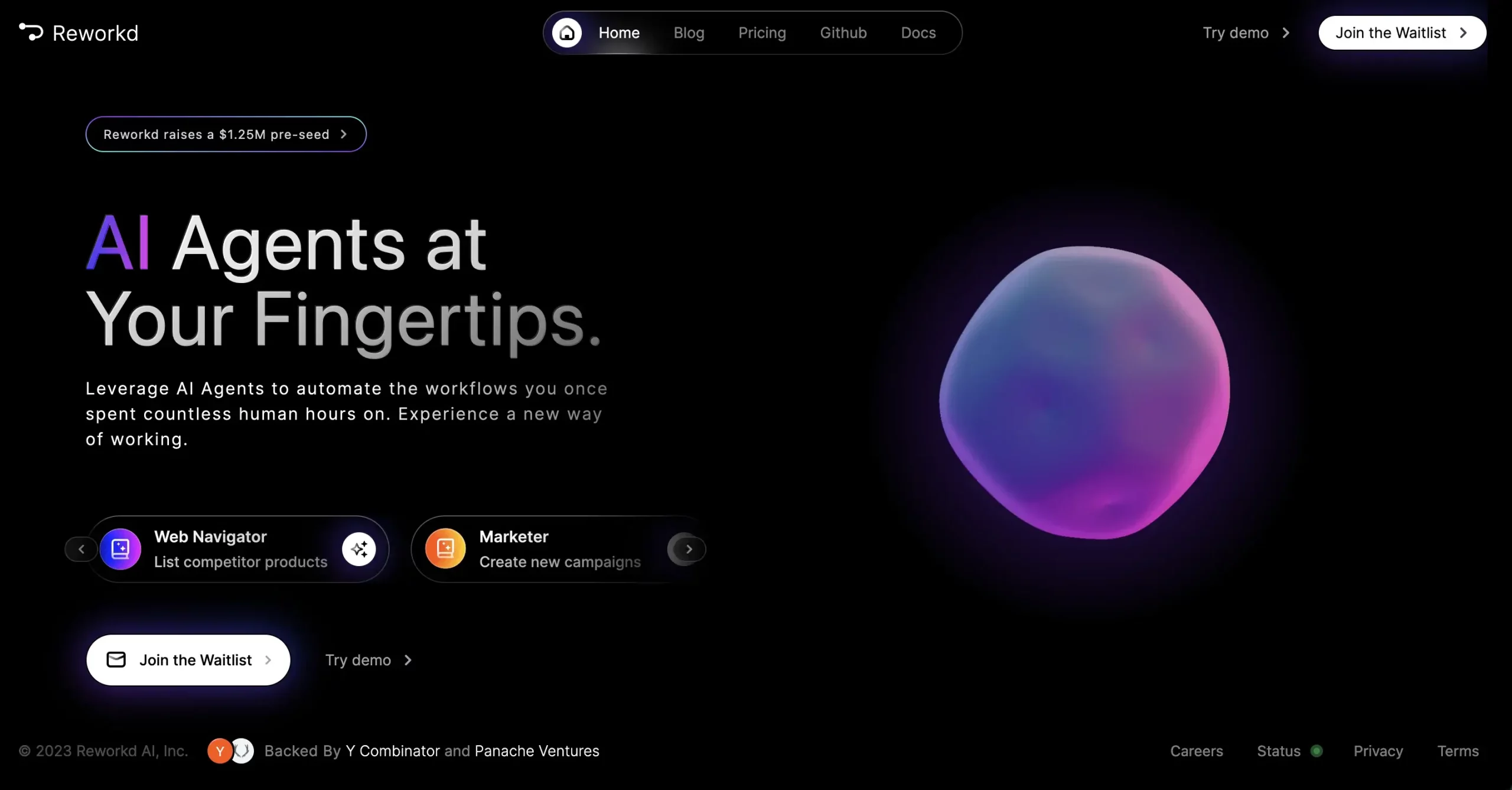 Did you know that you can now use AI to create and execute your daily or some of your business tasks? With AgentGPT, you can create tasks based on your input, give feedback, and add resources to complete the tasks.
Additionally, AgentGPT has many templates you can choose from, from personal budgeting, travel plans, research, brand, and many others, to help you get started.
Final Thoughts
In conclusion, as we live in a world powered by AI tools, democratizing knowledge, technology, and learning has never been more accessible.
These innovative applications and tools range from language processing to design, marketing automation, and productivity. Additionally, they revolutionize how businesses and individuals operate digitally.
We hope that our discussed free Artificial Intelligence tools have broken down some barriers and enabled you to create, automate, communicate, and innovate without the constraint of financial resources.
If used correctly, these tools foster creativity, empowering users to explore uncharted territories in content creation, design, and problem-solving, and can upskill anyone.