Best Money Transfer App Reviews
Billions of dollars are transferred across international borders each year. Individuals and businesses alike send money abroad for a variety of reasons. While some do use banks, money transfer services are more popular with the average person. So, let's take a look at the best money transfer app reviews. This is unsurprising considering that service […]
March 22, 2023 at 7:38 am in
Review
Billions of dollars are transferred across international borders each year. Individuals and businesses alike send money abroad for a variety of reasons. While some do use banks, money transfer services are more popular with the average person. So, let's take a look at the best money transfer app reviews.
This is unsurprising considering that service providers have a number of advantages over traditional banks. These include, but aren't limited to, the following:
Cheaper transfer rates
Faster transfer times
Easier procedures
Greater transfer methods and options
Thus, if you are considering sending money to a different country in the future, this is an avenue that you should consider. The specifics of this method will be discussed in a later section.
Best Money Transfer App
How to Find the Right Service for You
Although there are a number of service providers, they aren't all suitable for your needs. To narrow down the most appropriate one for you, here are the factors to consider:
The reliability of the company
Whether the provider is licensed or regulated
The rates and fees added to the process
The speed of the transaction
Convenience
Customer Service
Now, even with these elements, it can be difficult to determine which provider can offer you the best services for an acceptable cost. Therefore, to make this process easier for you, check out the top picks below.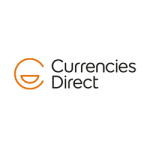 Most services from these best money transfer app reviews just offer one or two ways of transferring money. This isn't the case with Currencies Direct, however. Here, you can transfer money over the phone, via an app, online, or at a physical location. So, whichever method you prefer, your needs will be met.
The process is also fairly simple and straightforward, ensuring that your transactions can go through efficiently. This is especially useful for people who have to send set amounts of money on a regular basis. There are also numerous features that ensure you can set up transfers based on the price. In doing so, you will be able to save quite a bit of money.
What really puts Currencies Direct ahead of the others is how reliable it is. For one thing, this agency is FCA compliant and offers segregated bank accounts to protect funds. Not to mention, it has the best credit rating from reputable agencies. When you take all this into consideration, it isn't difficult to see why you can rely on this company easily.
There are a few flaws that can give you pause with this best money transfer app. At the top of the list would be the fluctuating rates. You need to compare rates to ensure that Currencies Direct is offering you the best price. This is because the agency doesn't always offer the best rates when compared to its competitors.
It is easy to put this disadvantage aside though. In the long run, this service wins due to all the other services it offers customers. So, whether you are a first-time sender or are a pro, Currencies Direct is definitely the service you should opt for.
Currencies Direct
94%
Score
Currencies Direct has made history for being the first best money transfer app service in Europe. Since then, the company has gone on to win further acclaim across the globe. Of course, these commendations don't necessarily prove that Currencies Direct is the best service for you. In case you want to make your own mind up about them, this review will provide you with all the information you will need.
PROS
Numerous Transfer Options
Transparency
Additional Features
Good Global Presence
Excellent Customer Service
CONS
Currencies Direct DEALS
We collect information from many stores for best price available
Now let's see in these best money transfer app reviews what TorFX offers. It is difficult to find fault with TorFX. This is a transfer service that has won awards for its international money transfer performance. Due to this, you would be hard-pressed to find a better firm.
Unlike many other services, TorFX prides itself on offering a fee-free experience. The company makes money from the exchange rate that it offers its customers. Nevertheless, TorFX does try to keep this as low as possible. And, the process is completely transparent – you can see exactly how much you will be charged before the transaction takes place.
Dealing with around 60 international currencies also means that this is a versatile option for most. You will be able to transfer money to a number of different countries around the globe. This includes a few remote areas that other services may not typically deal with.
Another thing that helps this service stand out from the rest is its reliability. It is FCA compliant and falls under their purview. What's more, the service boasts an excellent credit rating and offers clients segregated bank accounts at Barclays. To add to this, a majority of their customers have rave reviews regarding the company's conduct.
It should be noted that TorFX may not be the right choice for everyone, however. If you only want to send small amounts at a time, then the costs can add up with this service. On the other hand, if you want to make larger payments on a frequent basis, then this service can end up saving you money in the long run.
TorFX continues to be one of the better options for anyone who wants a rather hands-off approach to money transfers. This service can help to cut down on the confusion, hassle, and even cost that is typically associated with such tasks.
TorFX
84%
Score
TorFX has made its mark as a currency broker. However, this company really stands out as an international best money transfer app. TorFX is often associated with rave reviews. In this article, you can take a closer look at how the agency actually functions. You will then be able to decide for yourself whether or not this is a suitable avenue for you. Read on to find out the other money transfer reviews.
PROS
No Fees
Numerous Currencies
24/7 Transfer Capabilities
Few Limits
Great Exchange Rate
Excellent Customer Service
CONS
Not Suitable for Smaller Amounts
FCA Compliance Can Lead to Obstacles
TorFX DEALS
We collect information from many stores for the best price available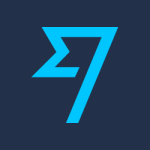 One of the biggest complaints with the best money transfer app services is the cost included. This, however, is where Wise really shines. To begin with, the company provides mid-market exchange rates, offering up far more competitive rates than numerous other services.
This can easily be checked since Wise is focused on transparency. Thus, you can easily calculate how much you will be paying in fees from the offset. This allows clients the opportunity to compare rates. Even when you do this, you will discover that TransferWise is cheaper.
Another advantage is that the process is quite user-friendly. Most people are able to handle all the tasks by themselves, which is how Wise keeps the costs so low. Not to mention, you will be made aware of the end-to-end process every step of the way.
For the most part, TransferWise has been set up for individuals who wish to send smaller amounts of money across borders. And, for this purpose, the company really does outstrip its competitors. Therefore, the average person will find this firm to be one of the best avenues for them. Of course, these benefits can be seen on other services from these best money transfer app reviews too.
Of course, it is precisely this structure that makes TransferWise much less suitable for medium-sized and larger businesses. This, and the fact that the company has a rather tedious verification process for certain transactions. Due to this, larger businesses may find that they aren't able to complete their transfers as easily as with other services.
Nevertheless, there is no denying that Wise is filling a niche that very few other services are. So, as the service continues to evolve, it just may end up becoming the go-to service for people around the globe.
Wise
90%
Score
Wise is one of the better-known international currency exchange platforms. The company has made a name for itself by offering low fees for over-the-border money transfers. This review will discuss the benefits and drawbacks of using Wise.
PROS
Mid-Market Exchange Rate
Transparent Costs
Multiple Currency Accounts
Well-Built Platform
Good Customer Service
CONS
Reliability Issues
Not as Safe as a Bank
Extra Verification to Process Transfer Requests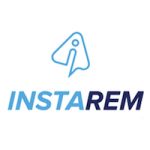 InstaReM is a service that does away with the concept of mid-market exchange rates for their customers. Instead, the company charges a flat fee which is calculated according to the factors of your transaction. This is often between 0.25 and 1 percent.
The main advantage of this, of course, is complete transparency. After all, numerous other services can inflate the exchange rate and end up charging you a great deal. The possibility of this happening is completely taken out of the equation with InstaReM.
The firm also gives you the opportunity to track certain currency pairs. As a result, you can pick the most opportune moments to transfer money and take full advantage of the exchange rate. In this way, the agency can help you save money on multiple levels.
In addition, InstaReM has good international standing. You can send money to various Asian, European, North American, and South American countries. It is also regulated by a number of different companies which will give you complete peace of mind when sending your money. We believe this makes it one of the best services from these best money transfer app reviews.
At the same time, all of this compliance can actually make using InstaReM a little frustrating for some. The various international oversight agencies require the company to produce quite a bit of client documentation and a lot of verification details. As such, it isn't uncommon for some transfers to get delayed.
Nonetheless, if you are interested in transferring money in the safest and most secure way possible, then InstaReM is the way to go. You can be certain that your money will get to exactly where it needs to go every time.
InstaReM
78%
Score
InstaReM is a leading international best money transfer institution that has received widespread commendation for its services. This review will take a closer look at every aspect of this company's operations to determine if its standards are up to mark. In turn, this will make it easier for you to determine whether this is the right transfer option for you.
PROS
Good Fee Structure
Reliable Exchange Rate
Good International Transfer Presence
Safe and Secure
Good Business Features
Deals and Rewards
CONS
Transfer Delays
Poor Customer Service
If you are a small business owner and need to transfer funds on a regular basis, , then this may be just the right service for you from these best money transfer app reviews. This is all due to features such as B2B escrow payment. It also provides businesses with opportunities to send multiple payments at the same time.
Not to mention, Payoneer is associated with some pretty large heavy-hitters such as Amazon, Google, Airbnb, and more. To add to this, Payoneer is available in 200 different countries. This means that regardless of where your business partners or employees are, you will be able to transfer funds with ease.
It also comes in handy that Payoneer gives you the option of sending funds in a variety of ways. This includes from one Payoneer account to another, bank accounts, and even ATM machines. Such options can increase the ease of using this service quite a bit.
Now, Payoneer may not offer the best rates on the market, but its fees are relatively fair. For instance, with the mid-market exchange rate, this service offers up a 2 percent markup, which is much lower than some banks. Of course, when compared to other competing best money transfer app services, Payoneer may not necessarily come out on top in this department.
However, the advantage of being able to transfer funds to a greater number of destinations does offset the obstacles you will face with this service. As such, it continues to deserve a top spot.
Payoneer
78%
Score
Payoneer is a well-established financial services company that offers international money transfer facilities, especially for businesses. Read this review to learn about whether Payoneer could benefit you (or not) as a consumer.
PROS
Mid-Market Exchange Rates
Low Fees for Domestic Transactions
Reasonable Minimum Transfer Amount
Multiple Payment Options
B2B and Freelancer Friendly
Available in Many Countries
CONS
Limits on Making a Payment
High Exchange Rate Fee Compared to Some Other Payment Companies
Payoneer DEALS
We collect information from many stores for best price available
Next from our best money transfer app reviews is ePayments. Making freelancer payments is a lot more commonplace these days. So, if your business structure is based on this concept, then ePayments can make your job a great deal easier. For instance, much of the transfers that you want to make can be done via a mobile system. Naturally, this takes a great deal of hassle out of the process.
In addition, the services offer up numerous helpful features such as the possibility of creating Payment Templates. As such, you will be able to set up orders for the same people time and time again without having to go through the same process repeatedly.
The company also has a good international presence. If you register with them, you will be able to transfer funds to around 100 different countries. Therefore, whether it is for business or personal reasons, you will face few limits.
The cost involved with this service is rather affordable as well. For smaller amounts, there is a nominal fee and you simply have to adhere to the exchange rate. Apart from this, it is unlikely that you will face too many charges, making it suitable for virtually everyone to use.
Now, the good news is that ePayments is FCA compliant. However, with this comes a few other issues. To begin with, the verification process can be rather vigorous. As a result, transfers can often take longer than expected. What's more, there is a chance that accounts may be frozen if they don't meet specific standards.
Nonetheless, this isn't a singular problem faced by ePayments. Thus, when you take all the other features into consideration, it is easy to see why it is one of the better transfer services available from these best money transfer app reviews.
ePayments
80%
Score
ePayments is a financial transfer service that aims to remove the boundaries typically associated with the industry. As an up-and-coming agency, there is a lot that the average person doesn't know about this company's transfer process. To understand just how ePayments works, here is what you need to know:
PROS
Numerous Transfer Destinations
Versatile Transfer Options
Low Cost
Compliant and Regulated
Ease of Transfer
CONS
Cumbersome Verification Process
Frozen Accounts
ePayments DEALS
We collect information from many stores for the best price available
WorldRemit has an excellent global presence. At the moment, you can transfer money from 50 different countries using this service. Even better, you can transfer money to 140 countries around the world. The company allows you to use around 90 different currencies as well. So, let's see what this service has prepared for us in this list of best money transfer app reviews.
So, regardless of where you live or where you want the money to go, WorldRemit is one of the best services to get it done. This is especially true for underserviced areas around the world. In this aspect, WorldRemit edges out its competitors.
Another perk is that there are so many different ways you can transfer money. Just as importantly, many of these options allow you to transfer money quickly or instantly. So, if you need to attend to an emergency, this is one of the best services for the job.
In short, it is quite easy to send money through WorldRemit. All you have to do is complete a couple of steps and your transaction will be done. Despite the ease involved, you can guarantee that the process is completely safe.
WorldRemit has to adhere to global standards set by a number of different regulatory agencies. What's more, the company also goes to extraordinary lengths to safeguard your accounts and all the information associated with it.
It should be noted that this service is best used by individuals who want to send smaller amounts. The service just isn't equipped to deal with a larger-scale operation. Not to mention, the process can get quite pricey, with larger sums.
While WorldRemit may not be the perfect and the best money transfer app service out there, it is still one of the top options. Thus, if you decide to use it for your own transactions, you will not be disappointed.
WorldRemit
78%
Score
WorldRemit is a unique service that caters to customers all around the world. While this agency has quite a bit to offer, it may not necessarily be the best choice for you. So, if you want to decide whether or not this service can cater to your requirements, read the review below.
PROS
Lots of Transfer Options
Numerous Payment Options
Good Global Presence
Quick Transfers
CONS
Complex Pricing Structure
Not Suitable for Larger Transfers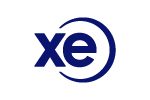 It isn't unusual for services from these best money transfer app reviews to charge no fees these days. However, this doesn't necessarily mean that you will always get the best rate. There are a number of agencies that inflate the mid-market rate quite a bit.
This isn't an issue you have to be concerned with when it comes to XE, however. The company prides itself on its transparent currency prices. You can get up-to-date information from currency pairs all over the world. All of these are sourced from reputable sites.
What really makes XE such a great transfer service, though, is that they can back their claims about being one of the more affordable agencies around. When compared to banks and other transfer services, it is clear that XE can save you quite a bit of money, especially in the long run.
It is also incredibly reassuring that the company is well-known and reliable. Each transaction is tracked by regulatory agencies around the world and as such, you don't have to worry about your money not getting where it needs to go.
Of course, XE isn't perfect. For instance, if you don't live in North America or Europe, then this may not be the right option for you. Not to mention, being compliant with oversight agencies can actually come at a cost. Since XE is expected to operate at a certain standard, it can be difficult for each customer to get verified in a timely fashion.
Despite minor inconveniences, XE is still one of the best services from this article's best money transfer app reviews. So, if you do decide to use them, you can guarantee that you won't be led astray. Not to mention, the rates make it harder to pass up as well.
XE.com
88%
Score
Over the last few decades, XE has become one of the better-known money transfer services in developed nations. Individuals and businesses alike use this company to transfer funds all over the world. If you would like to determine if XE is right for your purposes, this review is for you. Read a detailed examination of just how this service handles their transactions.
PROS
Widespread Currency Transfer
Quick Transfer
User-Friendly Features
Reliable
Secure
CONS
Limited Transfer Presence
Compliance Obstacles
Tricky Currency Comparisons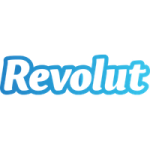 If you need to send money from one European country to another, then this service will be quite useful. You can transfer money to up to 30 different currencies. While the service has branched out to the US, it is most popular within Europe.
What's great about this service is that there are a number of affordable options available to the average person. To begin with, you can actually open a free account which, in turn, assures you a free UK and Euro IBAN account as well. Furthermore, you can also send up to £5000 at the interbank exchange rate.
In particular, this is one of the best money transfer app services that especially appeals to Millennials and the younger generation. This is because a number of transactions can be completed on the app. This means that with just a few clicks of a button, you can transfer funds.
At the same time, the app boasts great security as well. This includes features such as fingerprint authorization and the ability to lock certain features. There is also the fact that the company is under FCA compliance and has segregated accounts for its clients.
The only real disappointment with this service is that it isn't available in more countries. However, this may change in the future. Until then, though, Revolut will continue to be one of the leading options from this list with money transfer reviews in Europe.
Revolut
80%
Score
Revolut can still be considered a fledgling company when compared to its competitors. Due to this, there is some confusion regarding how it actually operates its money transferring services. If you want to gain some insight into this agency, here is what you should know:
PROS
Affordable Accounts
Low Charges
Simple Transfer Procedure
Quick Transfer Speeds
FCA Authorization
Good Security Features
CONS
Limited Transfer Locations and Destinations
Transfer Restrictions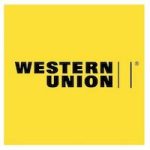 Western Union is still one of the best money transfer app services in the world. This is unsurprising considering that the company has over 500,000 locations in around 200 countries across the globe. Thus, getting money to virtually any region is quite easy with this service.
Perhaps what really sets Western Union apart from other firms is how quickly transactions can be processed. In many instances, cash transfers can take place instantly, allowing people to receive their money within minutes in another country. This makes the service especially useful for emergency situations.
To add to this, the service also gives clients a chance to send money through a variety of methods. This, coupled with the fact that the transaction is quite easy, make this a first-choice service for people around the world.
Now, the cost of services with Western Union can vary quite a bit from one country to another. Traditionally, the transaction costs are a bit cheaper in developing countries. Western countries, on the other hand, may end up having to pay a bit more.
Although this is a popular service, there are some issues that do need to be addressed. This largely has to do with the operational aspect of the service. There are often numerous complaints regarding transaction delays or confusing documentation. The customer service leaves a lot to be desired as well.
Despite these flaws, though, Western Union continues to be a strong contender for the top spot. Considering its simple and versatile transfer processes, it doesn't appear that the service will be relinquishing its position any time soon.
Western Union
76%
Score
Western Union is one of the best-known money transfer services in the world. The company is responsible for thousands of transfers each day. However, is this is a service that is right for you? Does Western Union continue to deserve its popularity? You can find out in this review below.
PROS
Impressive International Presence
Numerous Transfer Methods
Simple Process
Instant Transfer Options
Low Costs for Some
CONS
Poor Operational Structure
Poor Customer Service
Western Union DEALS
We collect information from many stores for the best price available
Best Price
$0

Western Union

$0
Buy Now
Frequently Asked Questions
If you want to gain more clarity on international best money transfer app services, here are some of the most common queries:
What are the Advantages of Using an International Money Transfer System?
There are a number of perks to using these services which is why they are so popular. Perhaps the most common reason is speed. A number of these services have a much simpler verification process. As such, they are capable of processing your transaction more quickly and sending the money that much faster.
There is also the fact that these services allow you to reach people that some banks can't. Recipients don't need bank accounts to use them. Instead, they can get money from a number of different outlets such as offices and kiosks.
Increasingly, though, people are turning to such services since they are often a great deal cheaper than banks. Companies can offer up competitive rates and, in some instances, no additional fees at all. This helps to keep the cost of money transfers quite low.
What is a Mid-Market Exchange Rate?
As you are aware, there is a buying and selling rate for each currency. This is a factor that comes into play when you need to transfer money across international borders. In these cases, one currency has to be converted into another before it can be sent.
The mid-market exchange rate is the midpoint between the buying and selling price. In short, it is the halfway point between what sellers are willing to sell for and buyers are willing to pay. The reason why this rate is important is because it allows you to determine whether your service provider is offering you a good deal or not.
You can look up the mid-market rate and then compare it to the rates being offered by all the service providers. This will give you a better idea of which of them are being fair and which are hiking up the price too high.
What are the Most Important Features of a Good Service?
There are several factors to consider when selecting a good international money transfer app service. First and foremost, it should be reliable. So, look for companies with good reputations that have some oversight at least. This should help you keep your money safe for the most part.
It is also important to look at the total cost involved. This includes identifying the mid-market rate and determining if there are any added fees or hidden charges. It is also a good idea to determine just how long each of your transactions may take, especially if you want to send emergency funds. Finally, consider the ease of the process so that you can have your transactions handled quickly and efficiently.
Should I Select an Authorized Money Transfer Service?
Whenever possible, try to use an authorized money transfer service. For one thing, it means that the service has to adhere to strict rules and regulations. Furthermore, you can easily file complaints if you feel that your money is being mishandled. Of course, you should be prepared for more vigorous verification processes when using these services. Nonetheless, the advantages do outweigh the obstacles.
How Long Does an International Money Transfer Take?
The exact time will differ from one service to another. For some, such as Western Union, it can be instantaneous. Otherwise, it can take around 1 to 2 business days. If you are sending large sums of money, then it can even take between 5 to 7 days for the money to be transferred.
Are There Any Risks Involved with Using Money Transfer Services?
As long as you use reputable money transfer services, the risks that you face will be minimal. Nevertheless, some of the more common issues with these services are transfer delays or frozen accounts. However, as long as you register with a well-known service, you should be able to handle this issue promptly.
This was our list of best money transfer app reviews for services. We hope they help you decide which one to use.