Which Is the Best AudioBook Service?
Audiobooks have become so popular that many businesses have emerged to cater to readers. The audio-book industry is one of the largest in the world, which is why there are countless names for you to choose from. Here is the list.
March 2, 2022 at 10:51 am in
Review
Most people love a good story. Once a good book grabs hold of you, you're drawn to it for the rest of the day. So in some ways, reading can take up a lot of your time, and often prevent you from attending to your day-to-day tasks. That's where audiobooks come in. People can listen to their favorite books while they do their household chores or drive to work. They are also perfect for people who have difficulty reading. We are gonna talk about it in this article, so you can choose the best audiobook service for you.
As technology has progressed, life has become much easier and more accessible, and this includes reading. This is why you'll see so many people listening to the audiobook versions of their favorite texts, instead of buying their hard-copy counterparts.
Audiobooks have become so popular that many businesses have emerged to cater to readers. The audio-book industry is one of the largest in the world, which is why there are countless names for you to choose from.
The Best AudioBooks Are:
Audible
Downpour
Libro.fm
Apple Books
We'll be doing a run-through of these 10 sites, to help you narrow down which of them are the best of the best in the industry. If you're interested, keep reading.
How Do You Find the Best Audiobook Service That Fits Your Needs?
Before we get on to the services, let's discuss some of the things you need to consider when looking for the perfect provider.
The first thing you have to make sure of is how much you're willing to pay. This is because the majority of names on this list offer a subscription-like service to their customers, which means you pay a fixed amount. This will allow you to get complete access to their library. As you can imagine, the pricing differs from site to site.
Along with your budget, you have to decide how big of a selection you want. From the above, the majority of services have a large library, but some do not. Of course, how large you want it to be is completely subjective and depends on your preferences.
Most of the names on this list allocate free credits to your account at the end of every month. You can use the credit in exchange for an audiobook. This is how most sites that are subscription-based work. If not for that, your alternative would be working with a name that lets you purchase an audiobook a la carte style.
How the audiobooks look and sound are also important. You need to listen to your audiobooks as comfortably as possible, and what determines this is its layout. The layout would also contribute to the appearance, so consider this when looking for the best names to work with.
Lastly, availability is something that you should assess too. Some of the best audiobook service functions are like an app, allowing you to only access it on mobile and tablet devices. Meanwhile, some names can only work on specific operating systems like the Apple interface.
Taking the above into consideration, let's dive into your major options:
Audible – Arguably The Best Audiobook Service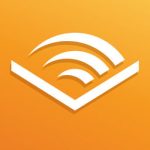 If you want to get into audiobooks, you've probably heard of Audible before. It's a powerhouse in the industry and many would say it's the best of all.
The first thing you might know about Audible is that it's owned by Amazon. If you're an Amazon Prime member, you can utilize Audible for free as you get complete access to its channel. This alone gives it a competitive edge when compared to other providers.
However, it wasn't always a product of Amazon. Audible has been around for a long time; in fact, longer than most of its competitors. It was founded in 1995 by Don Kratz and was sold to the powerhouse in 2008. Once it was acquired by Amazon, it took over the industry by storm.
If you're a member you'll enjoy its immense library where you have access to over 400,000 titles. What's best about this is that access is based on a subscription-style service so you will have to pay $14.95 a month.
Over 400,000 audiobooks with a range of over 26 genres are impressive. This is also the largest number of books hosted by any audiobook provider, even by the best audiobook service. So, if you're looking for a name with a large range, you know what to do. Not only is it immense, but its library is unique as well. Audible not only acquires titles but produces their own.
As a product of Amazon, your account will be connected to the Kindle. As we all know, Kindle is amazing for e-books, making it even better to listen to your favorite audiobooks. What's more, Audible isn't just available on Kindle as it has its app and can be used as a web player.
Across these mediums, the 'WhisperSync' feature comes into play as well, bookmarking wherever you stopped reading across devices and helping you pick up from there.
It also has an easy-to-use interface that users adore!
That being said, Audible does have its downsides. Although it uses a credit-based system, many people say their points expire quickly. However, if you run out of credits, you can always purchase the books with your own money, which will be 30% of the usual price.
Audible
90%
Score
Audible is an audiobook listening service that lets you download books instead of simply borrowing them, a feature that its competitors don't offer.
PROS
It's Free (with Prime)
Keep the books even after cancelling
Accessible Anywhere
Works with Kindle
Owned by Amazon
CONS
Credits that Expire
Books Can Be Expensive
Audiobooks.com – The Runnerup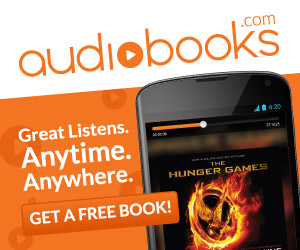 If you've heard of Audible, you've most likely heard of Audiobooks.com. It's just as huge in the audiobook industry and gives Audible a run for its money.
The company was founded in 2003 as a renting service for users in Canada and the United States. Here, users could hire audiobooks from their website. With time, they took the leap and joined the industry, offering audiobooks to listen to on the internet in 2005.
The parent company created Audiobooks.com in 2012, allowing users to access and download titles through their cloud-based system.
Although it's not as large Audible, their selection is considerable when compared to most names on this list. You have over 125,000 audiobooks at your disposal. What gives Audiobooks.com an edge is that the titles are all from renowned publishers.
It's a subscription-based service, allowing you to be a member for only $14.95 a month. With this, you get access to credits which you can hand in for books. If you run out of them, you could purchase books with your cash, but not at a discounted rate as with Audible.
Audiobooks.com is a cloud-based service, that not many names on this list offer. Whatever titles you download will be a part of your account permanently, even if you've canceled your subscription.
It has a great web player for you to use, but many people say the app on their mobile devices has a superior interface, which is just as good.
Audiobooks.com
83%
Score
Audiobooks.com was the first platform to allow users to access audiobooks via a browser and not a dedicated application. Hence, readers could go through books in their cloud storage, instead of downloading them.
PROS
Huge Selection
Cost-Effective
Cloud-Based
Compatible with All Devices
Easy to Use
CONS
Less Products Than Audible
$14.95/month Only Gives You 1 Book Per Month
Your Credits Disappear
Blinkist – Do You Have Time?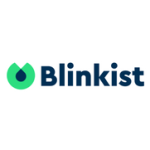 In terms of the above entries, both are sites dedicated to audiobooks. This is not the case with Blinkist as it mainly offers ebooks, but has an audio listening service as well. When it comes to the content it offers customers, this differs completely as well.
You will be listening to brief overviews of texts. They have some of the greatest non-fiction titles in the world stocked up in their library in the form of extensive summaries. Because of this, the service is your best friend if you want a summary of a text, especially if you're a student.
The name is relatively new as Blinkist came on the scene in 2012. It's a European service and was created by German developers.
Although you may know it as Blinkist, its full name is Blinkist Labs GMH. It hosts a considerable library and if you're wondering how large it is, it's known to have over 2500 titles. Seeing how these are all non-fiction, the size is very good.
This isn't the only good thing about Blinkist. It's free! You can make an account and get access to a free book a day. Unfortunately, you can't choose a book as the service picks one randomly for you. If you're not interested in this feature, you can purchase a title from their library. Similar to Audible, you'll get it at a 20% discount when compared to its price on the market. It also offers a subscription-based service that will save you money if you purchase a year-long package.
There are countless sites like Blinkist. Compared to them, it's known as the best provider for book summaries. Of course, they come with drawbacks too.
The biggest would be the lack of choice. Secondly, the summaries are written by the site's writers and are not always as good as you might expect. Some are known to have inaccuracies that have popped up in several texts.
This isn't a site dedicated to audiobooks either, as discussed above. If you want to access this feature you'll have to pay to unlock it.
Blinkist
83%
Score
Compared to other names in the industry, Blinkist is relatively new, yet has a lot to offer.
PROS
Saves You Time
It's Easily Accessible
Appealing Interface
You Can Learn Easily
It's Free
CONS
Its Library Is Limited
You Don't Know Which Book To Read
Summaries are not written by members
The Listening Feature Isn't Free
Scribd- Save The Most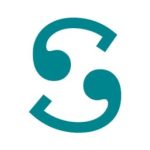 Scribd is known as the 'Youtube' of e-books. When it first started, anyone could post texts for free. And over time, the service has refined this approach.
The site came into being in 2007, making it a veteran in the industry. It later ventured into the world of e-books and allowed writers to publish their work on it and users to purchase titles off the library. Because of this, you can see a wide choice of pieces available for you to read, whether it's for purchase or not.
As you can imagine, this garnered a lot of customers. Currently, there are over a million users active on their site.
Not only is their library pretty diverse, but you can have access to it for a very low price. It's the cheapest subscription service available and is only $8.99 a month!
A diverse selection isn't the only thing you get at that price tag. If you look into it, you'll see that there are over 20,000 pieces of work available. Unfortunately, the vast majority of these aren't audiobooks.
Audiobooks.com, giving you credits to exchange. Instead, it approaches the game with unlimited access like Netflix.
This comes with numerous features. You can adjust audio speed and pitch, and when reading texts, you can highlight and make annotations. As you can imagine, these features can be useful to a student.
Scribd follows a very minimalistic design in a bid to make it easier to use. Users across the world have praised its ease, especially since the great interface translates to its mobile version as well.
You will, however, be unable to listen to your favorite audiobooks on the Kindle. This is a shame as most of the names on this list are easily accessible through the device.
Scribd Review
93%
Score
Some people think that Scribd is the best audiobook service in the industry, rivaling giants like Audible. It also has a considerably large user base due to its popularity. Because of this, you may have considered becoming one of their customers.
PROS
Very Cheap
Free Trial
Huge Library
Unlimited Access
Easy To Use
CONS
Not The Greatest Library
Synchronization Feature Is Bothersome
Lack Of Availability
Scribd Review DEALS
We collect information from many stores for the best price available
BookBeat – Europe's Favorite, the Best Audiobook Service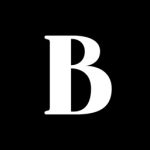 BookBeat was created in 2015 by the European powerhouse Bonnier Books, based in Finland. At first, they only published Finnish literature but soon added other books in other languages. Now, they host a library with audiobooks from various countries, especially in Europe.
If you're interested in getting a BookBeat account, it's free to download on the Appstore. However, this restricts its availability when using it only on mobile or tablet devices. Of course, it's available for all mobile operating systems.
If you want a BookBeat account, you can first check out their free trial. They are a subscription-based service, allowing users at least 2 weeks of free access. As you can imagine, two weeks isn't adequate for a complete review of their services before you decide to take the leap and get a permanent account.
They're also rather expensive, unfortunately. The subscription service requires users to pay 12 pounds a month. In European standards this is cheap, but compared to the US, this translates to a steep amount as it's over $16!
Such a high price would be justified if they had a considerable library but they don't. Instead, there are only a thousand or so audiobooks available for you.
Although the library is small and you're paying a considerable amount, you can cancel your subscription at any time. Compared to other names on this list, this gives you an edge as you don't have to pay a penalty fee.
Since it is a mobile app, you can expect a great interface as well. Users from across the world have praised its layout, stating that it's one of the easiest and most robust interfaces to listen to audiobooks on.
BookBeat Review
83%
Score
BookBeat is a European powerhouse in the audiobook industry. It's well known across Europe and is making waves across the rest of the world too. So, it's only fair that we review it.
PROS
Cancel At Any Time
Fair Price
Considerably Sized Library
It's Easy To Use
The App Is Free
CONS
Limited Availability
Takes Up A lot of Space
The Free Trial Is Short
Limited Library
BookBeat Review DEALS
We collect information from many stores for the best price available
Kobo – Japan's Contribution to the Audiobook Industry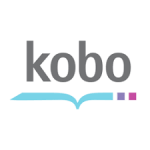 Kobo (which is an anagram of 'book') in 2009.
The company is based in Canada, which is surprising since it's part of the Japanese giant Rakuten. It is a powerhouse in the country and has purchased other audiobook streaming sites, merging them with Kobo.
If you want to access Kobo, you may have mixed feelings about its availability. This is because you can only access it on mobile and tablet devices since it's available as an app. thankfully, the app is free to use on all ios and android devices.
Similar to its competitors, Kobo is a subscription-based service. You can have access to its library by paying $13 a month. This is quite cheap considering how huge its library is: it has over 100,000 audiobooks.
You can keep saving with a Kobo subscription. They have partnered with MasterCard, allowing you to save 20% with your payment.
100,000 audiobooks aren't a lot compared to Audible but you'll be delighted to know that there are thousands of e-books at your disposal.
It's a credit-based service but you will be given free points with every dollar you spend.
One of the major drawbacks of having a Kobo membership is that you can't access the service on the computer, limiting its availability. Since it's an app, it takes up a lot of space and uses up data/Wi-Fi when in use.
Like other services, you can get a free trial with Kobo: the standard 1 month.
Kobo.com
87%
Score
Kobo, and making it a powerhouse of a platform.
PROS
Free Trial
Considerably Large Library
It's Easy To Use
You Get Free Points
CONS
It Has Limited Availability
It Takes Up Space
Limited Library
Playster- the Netflix of the Audiobook Industry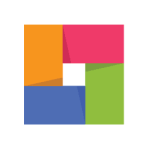 Playster is very different compared to the other services on this list. It's not a site dedicated entirely to audio or e-books. Instead, it offers users a Netflix-like platform where they pay for a subscription and can gain access to a variety of entertainment options. These options include audio and e-books but also music and movies. Thus, you'll never get bored with one of their memberships.
It functions similarly to Netflix, and once you pay the subscription fee, you can choose whatever book you want to listen to for free. In terms of how much the subscription costs, it's the standard $14.95 a month.
The price you'll be paying is great considering that there are over 100,000 audiobooks at your disposal. The library also contains thousands of more movies, songs, and e-books so it's a bang for your buck.
Playster offers different subscription plans depending on how much you're willing to spend. If you've registered for a year-long plan, you're in luck as Playster will provide you with free headphones and even a tablet!
In comparison to its rivals, it offers some of the best customization options. So, you can edit the speed of your audiobook to the second decimal, making it x1.7, 1.6, 1.4, and more. Most of the time, you're allowed to adjust the speed to the standard x1.5, 2.0 or 2.5, and so on.
Although it sounds great, Playster has a few drawbacks. One of the largest disadvantages of using its services is that once you cancel its membership, you'll lose access to everything you've streamed. This is because you can't download your audiobooks, so they won't be saved onto your device's storage.
Playster has a history as well. It used to allow influencers to partner with them, giving out affiliate links to their user base. This turned sour quickly as the affiliates started scamming users, giving Playster a bad name. Thankfully, they've stopped their affiliate programs and have spoken out about the issue openly.
Playster
90%
Score
Playster allows you to listen to a range of audiobooks. However, the service does not specialize in audiobooks. Instead, their library contains countless e-books, movies, and even songs!
PROS
Free Headphones
It's Customizable
It's Unlimited
It's Easy To Use
CONS
You Need To Get Premium
You Don't Get To Keep Anything
Playster Has A History
Libro.fm- Support Local Bookshops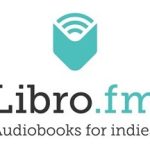 The audiobook industry keeps growing. This growth is an oxymoron because although it's great, their success affects certain well-established stores. The industry drives bookshops out of work as people are going on the internet, subscribing to names like Audible to gain access to their favorite books. Not only is this true for audiobooks, but with e-books too.
People don't want bookshops to suffer which is why Libro.FM is so important. It was created as a direct answer to help bookstores.
With a Libro. FM membership, you'll be paying $14.95, getting credits to substitute for your favorite titles. What's best about this is that a percentage of their profits are distributed to bookshops. The shops aren't randomly chosen as they've partnered with Libro, providing books for them to turn into audio.
You're exposed to over 100,000 audiobooks which is a great selection. Unfortunately, it's not as large as what giants like Audible offer. As mentioned, you can get hold of the audiobooks by using up the credits you're given. Unlike its competitors, the credits never expire, even if you've canceled your membership.
So when you get rid of your subscription, your account is suspended but not permanently deleted. This way, you can always go back to it if you want.
Another good thing about having a Libro membership is that the audio is completely DRM-free. This means it's not bound by restrictions, allowing users to copy and paste their audiobooks wherever they want without worrying about copyright issues.
As you see, you can download everything from Libro onto your computer. With your membership canceled, the audiobooks you've installed won't disappear.
Having a Libro. FM membership is good as it'll contribute to local bookshops. Unfortunately, we don't Libro hasn't stated how much they give out to their partners.
Libro.fm Review
88%
Score
You should use Libro if you want to support a local business yet still get access to a myriad audiobook while getting them DRM free, which is a major plus.
PROS
Free Trial
Large Library
Credits Never Expire
It's Cheap
The Audio Is DRM Free
It's Easy To Use
CONS
Relatively Limited Library
You Can't Buy Credits
Synchronization Is A Headache
Downpour – Superb Audio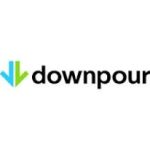 Downpour is the brainchild of a major audio distributor in the industry. Because of this, you can expect audiobooks with superb quality, rivaling giants like Audible and Apple Books. Its parent company is none other than Blackstone audio, one of Audible's suppliers.
They leaped with Downpour, aiming to make it a giant in the industry. That's why you'll see them spearheading major programs, such as the interactive book program 2021, which allows users to interact with narratives, picking out a custom ending.
The basic plan for Downpour is cheap, coming in at $12.99 a month. As you can imagine, they have a range of plans for you to choose from, which go up to $14.95 and beyond.
As it's a subscription-based service, you're allocated credits that you can hand in for audiobooks. With every dollar you spend, you get additional credits added. What's more, if you've already used up your credits on books, you can buy titles from the library yourself. This is advantageous as you can get it at a 70% discounted rate.
Although a $12.99 subscription fee is competitive, you don't get much of a selection as the service offers only 75,000 audiobooks. Thankfully, there are thousands of e-books as well, increasing the number of texts Downpour offers.
Downpour offers DRM free audio. Once you've downloaded whatever title you want to listen to, you'll be able to paste and use it however you want. You won't be restricted by copyrights.
If you're not a fan of Downpour, you can cancel your membership anytime. You won't be penalized and be made to pay a fee.
Of course, the service is available on several platforms, including PC and mobile devices. If you speak to Downpour users, they're all satisfied by its interface as it's known to be one of the most robust in the game.
Downpour Review
83%
Score
Downpour. Fortunately, this service is reputed and won't let you down.
PROS
It's Cheap
Large Library
It's DRM free
You Can Cancel At Any Time
You Can Use It Anywhere
It's Easy To Use
CONS
No Free Trial
Limited Library
Lack Of Support
It Isn't Always 1 Credit Per Book
Their Credits Expire
Downpour Review DEALS
We collect information from many stores for the best price available
Apple Books – A Brainchild of Steve Jobs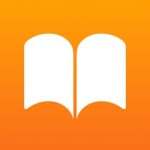 Apple Books is Apple's take on the audiobook industry. It started as iBooks and was an app on IOS devices, growing with each update of the iPhone and iPad.
Now, they've leaped and allowed users to access its services on computers as well. However, only macOS computers are allowed to run it.
Apple Books is a free service. If you have an Apple device, you'll see the app installed on it already. When you access it, you'll see that there is no subscription-based service. You will have to purchase titles a la carte style.
Unfortunately, users have noted that the titles in its library are considerably expensive. This may put you off, but don't worry, countless audiobooks are free for users to access. The number of free reads is immense. Project Gutenberg alone offers 30,000 free texts on Apple Books.
Apple Books is a service that's not easily available. You can only access it if you have an Apple device. Although free to use on Mac operating systems, users have noted that this version is highly restricted.
However, there is hope that it would be available on Android and Windows devices soon and would work better on mac systems.
As its part of such a major brand, there are some benefits to using Apple Books. Firstly, you get to be part of celebrity book clubs and will be notified about releases of their favorite books so you can read them too. As of now, they've partnered with the legend herself—Oprah Winfrey!
Apple books isn't a site dedicated to audiobooks. Instead, everything is an e-book. However, you have the option of listening to your favorite texts with their audio option.
Apple Books Review
80%
Score
If you're a book lover, you'll certainly love Apple Books. It's one of the best platforms if you want access to all kinds of texts. It's known to have a great interface and boasts a futuristic design, specific to the Apple brand.
PROS
The App is Free
It Supports All Kinds Of Texts
Download Anything You Want
It Looks Great
CONS
It's Only Available On IOS
It's Limited On The Mac
Some Audiobooks are Expensive
Uncomfortable Viewing Experience
Frequently Asked Questions
If you're new to the world of audiobooks, the above points cover everything you need to know. However, you may still be curious about a few things, which is what this section is for. We'll be discussing some of the most common questions when it comes to choosing the best audiobook service:
Why Not E-Books?
E-books are very popular, having more users utilizing them than their audiobook counterparts. However, many choose audiobooks over it as they save you time. You may have to multitask which is why it's perfect for and will let you work on your chores while listening to your favorite books.
Not only does it make your life easier, but enriches it as well. You may have difficulty focusing on reading but still want to check out a certain book. So the audiobook version of it is what you need.
Of course, some people find it a lot easier to listen to an audiobook than to read.
Will They Take Up Space?
Most of the time, you'll have to download the books onto your account. As you can imagine, this would take up space on your device. This is especially true if the service is an app and these can be hard to download. If it's an app, it may run in the background taking up more RAM and data as well.
If you're trying to avoid such a situation, you should choose a service that doesn't ask you to download the audiobook onto your device.
Are They Safe To Use?
The site would be linked to your personal information which is why you may be wondering if it's safe to use. If it's a major name like Audible, you can rest easy. If it's not a well-known service, it could be hacked.
How Important Is Customizability?
Customizability is important when listening to audiobooks. You may not like the speed or voice the text is being read in, which is why you should be able to change it. If not, you'll find it hard to enjoy the book.
Are Apps For Audiobooks The Best Choice?
If you want to be able to use the service wherever you are, you'll need to be a member of a site that works on all platforms.
If it's restricted to a mobile app, you'll fall back in terms of availability, but the interface would be great.
Do Library Selections Vary Per Region?
The answer is yes. Sometimes, you may see more or fewer titles depending on where you are in the world. This is how it works with most streaming services, especially Netflix. Thankfully, most audiobook streaming platforms have straightened this out, so you can generally access a complete library wherever you are. We hope that you find the best audiobook service for you.