Best VPNs for 2022 | 10 Complete Reviews
To make matters easier for you, we've compiled a list of our top ten VPNs for 2022. All of these best VPNs have been researched in-depth and were judged based on the aforementioned criteria.
February 22, 2022 at 10:51 am in
Review
In an era where governments have become keen to collect their citizens' data, Virtual Private Networks (VPNs) are the perfect tools for protecting ourselves. How do they do it? Most VPNs, especially paid ones, take a multi-faceted approach to mask our data. This includes using tactics such as:
Encrypting (and sometimes double-encrypting) our data
Using tunneling protocols like OpenVPN or SOCKS5
Offering a Kill Switch Feature
Preventing DNS leaks
Creating Virtual IP addresses.
We will go into detail about each of these tactics later in this article. For now, think of them as methods that VPNs use to either mask your traffic data or wrap it in an airtight protective layer.
Which Are the Best VPNs of 2022?
Not all VPN services are the same, despite them claiming: "we'll keep your data completely safe and secure". In reality, only a fraction of these services are able to keep this promise due to various reasons. For instance, if a VPN is based in a country that has strong data retention laws, it may be required to hand in user data to comply with government investigations.
Besides, security isn't the only thing that you should be concerned about when hunting down the best VPN. For instance, speed should be an important consideration as well, especially if you want to play games or stream movies via the VPN connection. Here are the factors you should keep in mind when choosing a service:
Whether it offers acceptable download speeds (at least on local servers)
What jurisdiction it's under
Whether the company follows a 'No Logging' Policy
What privacy and other features it offers
Whether it permits Torrenting and P2P downloads
Whether it's able to unlock Netflix and other popular streaming services
How easy it is to use
The level of Customer Suppo
How expensive it is
Presently there are a lot of services worldwide to choose from: a number that's enough to give anyone option paralysis. So to make matters easier for you, we've compiled a list of our top ten VPNs for 2022. All of these best VPNs have been researched in-depth and were judged based on the aforementioned criteria.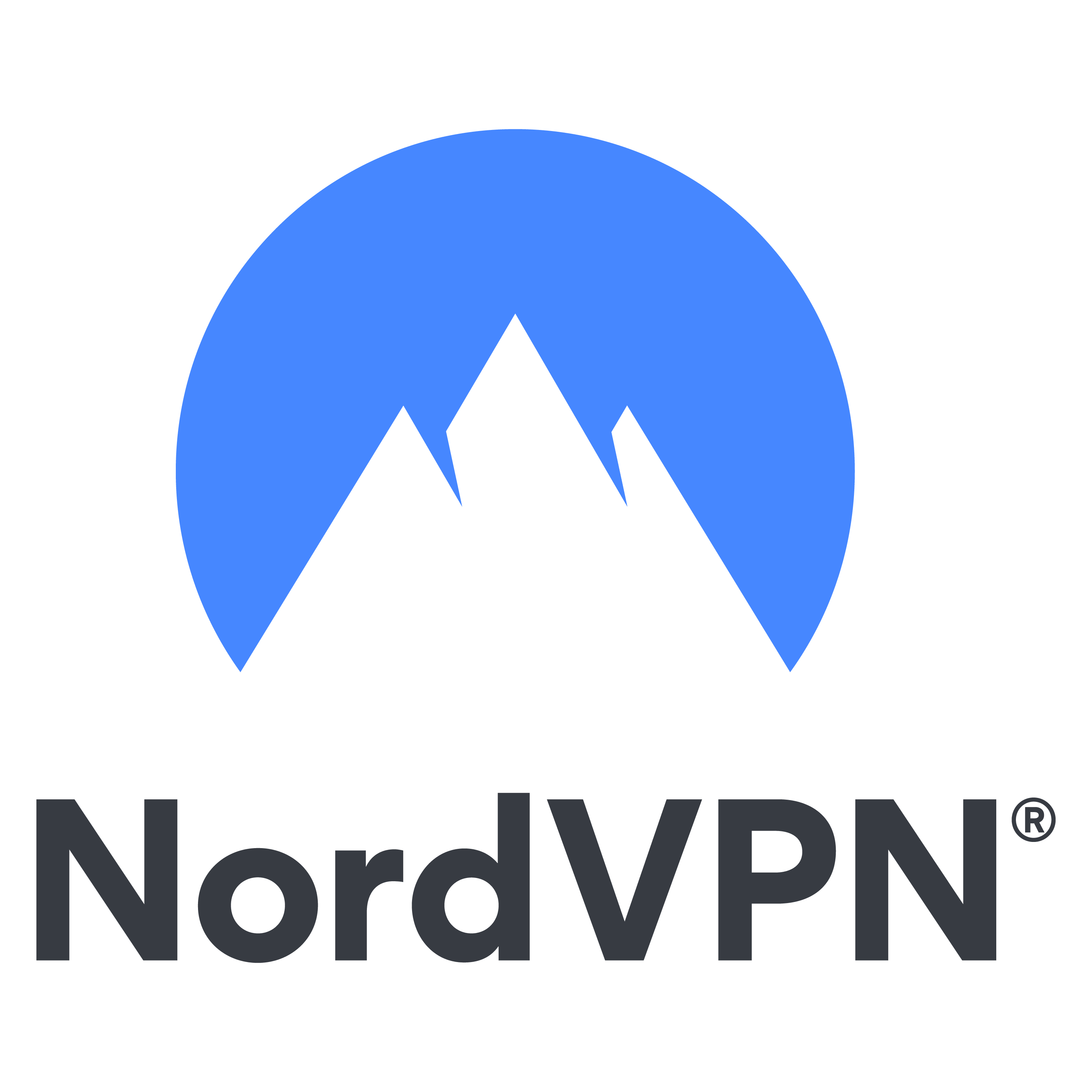 1. Nord VPN
NordVPN has consistently been ranked number one on most 'Top Ten' lists and for good reason. First and foremost its got more than 5800 servers located in 60 countries. This means regardless of where you are, you'll be able to find a server that's close to you and thereby avoid latencies.
Secondly, NordVPN takes several effective measures to ensure the security of your traffic data. For instance, their Double VPN feature sends your data through two servers instead of one. As a result, your information such as IP address and browser history is encrypted not just once but twice! The fact that NordVPN is based in Panama is another huge positive for data security. The lack of data retention laws and the general piracy-friendly nature in the country allows NordVPN to maintain a strict 'No Logging' Policy at all times.
NordVPN is especially effective at by-passing Netflix geo-restrictions with lots of dedicated servers for their users to choose from. In addition to these perks, NordVPN offers up to six simultaneous connections, cross-platform compatibility, and some of the most excellent customer support in the industry.
Like ExpressVPN, NordVPN is relatively expensive. If you're looking to commit long-term, we recommend choosing either the annual or two-year plan as they are more cost-effective.
Right now, you probably won't be able to find a Top best VPN list without any mention of NordVPN. It's one of the most widely known and used Virtual Private Networks in the world. But does it truly live up to its popularity and hype? Is it really the 'The World's Most Secure VPN' as the company claims? These are the questions we'll be addressing in this article.
PROS
Tons of Great Features
SmartPlay
Kill Switch
Protection against DNS Leaks
Double Encrypted Servers
CONS
They take time to issue a Refund
Can be a bit Expensive
2. Express VPN
ExpressVPN is one of the best VPN services around the world and it's been making its way into 'Top Ten' lists year after year. There are a lot of things that ExpressVPN does right. For instance, the company has more than 3000 high-speed servers located in 94 countries. In addition, they provide city-level servers in certain countries like the US and Australia, allowing users to get rid of even the slightest latencies.
ExpressVPN provides some of the fastest downloads speeds, boasting a speed reduction of only 15% or so with local servers. That's definitely enough speed for online gaming and streaming content, provided that your default internet connection is adequate to start with.
When it comes to security, ExpressVPN has plenty of tricks up its sleeve. To begin with, ExpressVPN has a strict 'No Logging' Policy and is based in the British Virgin Islands, which has no data retention laws or any obligation to share data with other countries. It uses the best available encryption standard: AES-256. It's the same standard used by the FBI and CIA, so you know it's airtight! In addition, ExpressVPN offers secure tunneling protocols like OpenVPN and IKEv2 as default options.
Torrenting, P2P, and Netflix work great on ExpressVPN as well. In fact, it offers dedicated optimized servers for each purpose.
The only downside with ExpressVPN is that it's a bit pricey. If you're opting to pay on a monthly basis, the subscription charge will be $12.95 for each cycle. However, we think the investment is worth it, considering the performance and security that Express VPN offers.
ExpressVPN? Let's find out!
PROS
Very Strict No Logging Policy
The jurisdiction in the British Virgin Islands
Powerful Encryption
High Speeds
Netflix Unblock
CONS
Lack of Transparency
Can be a bit Expensive
3. Surfshark
Is Surfshark one of the best VPNs on the market? There are several perks of having Surfshark as your VPN. For starters, it offers users top-of-the-line security and privacy measures such as the use of AES-256 encryption and default tunnelings protocol options like OpenVPN and IPsec. Plus they've always promised to adhere to a strict 'No Logging' policy when it comes to user traffic data.
Surfshark offers a 'Camouflage' mode which puts your session activity so deep under the data that your ISP will never find out that you're using a VPN to browse the internet.
Surfshark account.
What about torrenting and P2P downloads? Surfshark permits users to do both.
Sometimes you may want to bypass your VPN connection for certain websites such as your online banking app. Surfshark allows you to do this quite easily with their Whitelister service where you can specify which websites are allowed to bypass the tunnel.
And to top things off, Surfshark is one of the cheapest VPNs around. Subscriptions start off at $1.99 a month when you sign on for the Two Year Plan.
However, there are two major downsides to using Surfshark VPN. Firstly, the company has only 800 servers located in 50 countries. This is a significantly low amount, especially considering VPNs like ExpressVPN and NordVPN have server counts that exceed 3000. Secondly, Surfshark is known to have inconsistent download speeds.
Compared to Virtual Private Networks such as ExpressVPN and NordVPN, SurfsharkVPN is a relatively new offering. It's also one of the cheapest options around, starting out at just $1.99 a month when you opt for a two-year plan.
PROS
Strict No Logging Policy
The jurisdiction in the British Virgin Islands
High Speeds
Access to Netflix USA
Torrenting and P2P
CONS
Inconsistent Speeds
Poor Email Response Time
4. Perfect Privacy
A name like 'Perfect Privacy uses AES-256 encryption to mask user data. Hence, you're completely safe from both hackers and the prying eyes of governments and ISPs. Last but not least, the default tunneling protocol options include OpenVPN, SSH, and IPSec – all very secure ways to transmit data anonymously over public networks.
The fact that Perfect Privacy is based in Switzerland is another positive. The country is a haven when it comes to data retention laws and is quite lenient on internet activity regulations in general.
While services like ExpressVPN only allow very few simultaneous connections, Perfect Privacy takes things to a whole new level by removing the cap on this number. This means that everyone in your family can jump on the connection and so can any house guests. In addition, Perfect Privacy is compatible with all major platforms and even routers, which makes the VPN ideal for business use.
Perfect Privacy supports torrenting and unlocking Netflix as well, though it isn't the most effective option for the latter.
At the same time, there are a few negatives to Perfect Privacy. First of all, Perfect Privacy speeds are only average as best; certainly not on par with some of the best VPNs in its price range. Secondly, its server count is quite low as well as the number of countries they're located in, which is just 26. This means that depending on where you're located, you may encounter some serious lagging. Lastly, Perfect Privacy's monthly subscription is relatively pricey at $12.99. However, considering that you can connect an unlimited number of devices simultaneously, the amount doesn't seem too unfair.
With a name like 'Perfect Privacy', users will come to expect airtight security and data protection methods from the Virtual Private Network. With the company being based in Switzerland, adopting a strict 'No Logging' policy, and making use of industry-standard encryption to mask user data, this may very well be the case.
PROS
The jurisdiction in Switzerland and 'No Logging Policy
Strong Data Encryption and Tunneling Protocols
User-Friendly Application
Kill Switch
Excellent Email Support
CONS
Not the Best Option for Netflix
Relatively Slow Download Speeds
Low Number of Servers
It's a bit pricey

5. IP Vanish
IPVanish offers more than enough features and perks to warrant its spot on our Top Ten list. Like all of the VPNs mentioned so far on its list, IPVanish uses no other than the AES-256 encryption standard to keep its users' identities safe. That, coupled with its default tunneling protocol options (OpenVPN, L2TP, PPTP, and SOCKS5), makes IPVanish one of the most secure VPNs on the market.
Other perks offered by this service include:
Up to 10 simultaneous connections
Compatibility with all major operating systems
High Speeds (only an 18% reduction at most on local servers)
Torrenting and P2P support
At the same time, there are a few cons to having IPVanish as your VPN service. For instance, they've got only 1300 servers located in 75 countries, which is quite a low number compared to what VPNs like NordVPN offer. In addition, IPVanish's customer support is rather lackluster. They don't offer a Live Chat feature and you'll get a very poor response time when you email them and open a support ticket.
IPVanish isn't the best at unblocking Netflix either. You'll have a really hard time finding a server that works and even then, you'll most likely experience some lagging.
The biggest con is probably the fact that it's based in the USA. It's common knowledge that the US government collects data about its citizens and anyone who uses the services of businesses under their jurisdiction. Hence, while IPVanish maintains a 'No Logging' policy presently, it's not implausible to think that the US government might pass stricter regulations in the future, forcing the company to give up on it.
On their Website, IPVanish claims to be the 'best VPN service, provider'. Is there any truth to this statement or is it an exaggeration of its capabilities? That's exactly what we're going to address in this review.
PROS
High Speeds
User-Friendly App
Strict No Logging Policy
Industry Standard Encryption
A Variety of Tunneling Protocols
Netflix Unblocking Feature
CONS
US Jurisdiction
Poor Customer Support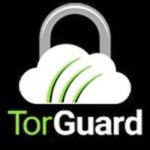 6. Torguard
While TorGuard was initially developed with torrenting in mind, it has evolved into something much more. It offers decent-enough speeds (45% speed reduction on local servers) and has more than 3000 servers spread across 55 countries. Hence, you should not have much trouble finding a server in fairly close-proximity and avoiding latencies.
TorGuard is of course quite okay with their users torrenting or engaging in P2P downloads. In fact, the availability of torrent-optimized servers suggests that they actually encourage it. In addition to this, Torguard also provides dedicated IP addresses that are in no way linked to the VPN. Hence, these are suited for bypassing regional restrictions placed by streaming services like Netflix.
When it comes to security, Torguard doesn't seem to make any compromises. They use AES-256 encryption and offer a variety of tunneling protocols by default: OpenVPN, PPTP, L2TP/IPSec, SSTP, and iKEV2. In addition, their customer service is excellent, offering 24/7 Live Chat, helpline, and a ticketing system.
On the flip side, there are a few cons to using TorGuard. First of all, it's based in the US which is quite concerning. In addition, you actually have to pay to use a dedicated IP address (around $8 per address) and it's mandatory to install a third-party app to use Torguard on your iOS or Android device.
No, 'Torguard' isn't a VPN that's specifically made to work with TOR (or any other deep web proxy for that matter). The 'Tor' in its name actually stands for 'Torrenting', which was what it was initially made for. However, over the years, the service has grown to be much more than just a torrenting VPN. But how does it stack up against other all-inclusive services? Let's find out.
PROS
Strict 'No Logging' Policy
Effective Tunneling Protocols
Industry-Standard Encryption
High Speeds
Torrenting and Peer-to-Peer
Price
CONS
Not the best at Unblocking Netflix
Poor Customer Support

7. Cyberghost
It's quite easy for a VPN that's based in Romania to stick to a 'No Logging' policy. Romania has no strict data retention laws, has no obligation to share intelligence with other countries, and is generally lenient on piracy regulations. Even so, Cyberghost offers AES-256 encryption, secure tunneling protocols like OpenVPN, and even a Kill Switch that prevents IP address leaks if the VPN connection is interrupted.
Continuing on with the positives, Cyberghost enables you to connect to up to seven devices at once and is compatible with all major operating systems.
The company has around 4000 servers located in 60 countries. This is actually quite an impressive number.
However, there are two major downsides. Firstly, Cyberghost is quite slow, especially for a paid VPN. With a download speed loss of around 45% even with local servers, it's not exactly suited for data-intensive activities such as playing online multiplayer games. Download speeds can get downright appalling if you use distant servers. Considering that you can get a service like Express VPN for around the same price, this is a huge negative.
Secondly, Cyberghost's parent company Kape Technologies (based in Israel) is quite shady. They've been known to spread malware in the past and are keen to mine customer data.
If you're thinking of purchasing a Cyberghost subscription, we urge you to consider one of the long-term plans. While the subscription is $12.99 on a monthly cycle, the Two Year plan works out to be just $3.69 per month. That's a massive amount of savings!
With Cyberghost, you get all the features you might expect from a premium VPN: strong encryption, 'No Logging' policy, secure tunneling protocols, permission to Torrent, lack of DNS leaks, dedicated servers for unblocking Netflix, and more.
PROS
Strict 'No Logging' Policy
Tons of Features
Strong Encryption Standards
Leak-Free System
Ease of Use
Netflix Unblocking Feature
CONS
Their Parent Company is Shady
It's Quite Slow

8. Trust Zone
Trust.Zone is one of the cheapest VPNs on our list.
The VPN service has a lot of positives. For instance, despite being much cheaper, Trust.Zone provides users with download speeds comparable to NordVPN. The company is based in Seychelles which is a rather piracy-friendly country. This essentially means that it has no data retention laws and is under no obligations to share intelligence with countries like the USA, United Kingdom, or Australia. In addition, this also means Trust.Zone is able to offer torrenting without any restrictions.
While it's not the best option for it, Trust.Zone also allows users to unblock Netflix using a few optimized servers. Although if that's what you're going to be using your VPN connection for primarily, we recommend that you look at other options.
Last but not least Trust.Zone offers a variety of encryption standards to choose from, including SHA256, RSA-2048, and AES-256. While AES-256 is definitely the most secure, you may want to switch to another protocol to achieve higher download speeds.
On the flip side of things, we do have a couple of minor complaints. First, Trust.Zone does not offer live chat support and the customer service is generally is sub-par. Furthermore, the server count is extremely low, with just 170 servers located in 30 countries. Lastly, simultaneous connections are limited to three.
Trust.Zone seems to be promising exceptional security and privacy. But can they truly deliver or is this just an empty, exaggerated claim? That's exactly what we're going to discuss in this review.
PROS
Jurisdiction in Seychelles
'No Logging' Policy
Industry Standard Encryption and Tunneling Protocols
Decent Speeds
Unblocks Netflix
CONS
Support for Devices is Limited
Sub-Par Customer Support
Limited Server Network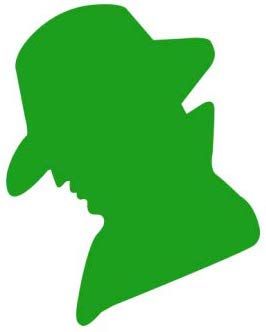 9. ibVPN Review
Like Cyberghost ibVPN is based in Romania. This, of course, means that your data will neither be retained nor shared with any intelligence agencies. Furthermore, ibVPN takes the necessary technical measures to drive away hackers and zealous Internet Service Providers. This includes encrypting traffic data with the AES-256 standard and offering secure tunneling protocols such as L2TP, OpenVPN, PPTP, and IPSec.
One of the main things we love about ibVPN is the proprietary app that it comes packaged with. Not only is its interface user-friendly but it's also compatible with an extensive list of devices and platforms including Mac, Windows, Android, iOS, Chromecast, Apple TV, Kindle Fire, Playstation, Xbox, Samsung Smart TV, LG WebOS…etc. In addition, you can connect up to five of these devices at once.
In an industry that's infamous for lackluster customer support, it's refreshing to come across a company like ibVPN that provides fast and helpful service. They offer 24/7 Live Chat support, ticketing systems, and email support as well. In addition, their operators are highly knowledgeable and will be able to solve quite complex issues. If you'd rather not interact with people, ibVPN has an extensive knowledge base for you to peruse as well.
ibVPN has a variety of packages to choose from. The Ultimate VPN is the all-inclusive package, which in turn has its own pricing tiers based on how long you wish to commit to the service. If you opt to pay on a month-to-month basis for the ultimate VPN, it'll cost you $10.95 each payment cycle.
There are two drawbacks to having ibVPN as your VPN service. Firstly, you can expect a 33% reduction in download speed even with local servers. Hence it can't be categorized as a 'fast' VPN. Secondly, its server network is pretty limited with only a bit more than 180 spread across 57 countries.
ibVPN has got you covered. But how does it hold up against other paid VPNs in its price range? Let's dive into the nitty-gritty and find out.
PROS
Strict No Logging Policy
Jurisdiction in Romania
Industry-Standard Encryption and Tunneling Protocols
Netflix
Torrenting
CONS
Limited Connections in Basic Plans
Lackluster Speeds
Private Internet Access or PIA is one of the fastest VPNs available today. Assuming your default internet connection is 100mbps, you'll get a max download speed of 81mbps on local servers. That's a speed reduction of merely 9%! However, users are only able to achieve this kind of speed by downgrading the encryption standard from AES-256 to the less data-consuming AES-128. While the latter is secure, it should be fine to switch to that standard as long as you're on a trusted server.

10. Private Internet Access
Other positives for PIA include:
Unlimited Torrenting and P2P
Up to ten simultaneous connections
A wide variety of tunneling protocols including PPTP, IPsec, SOCKS5 and OpenVPN
Compatibility with multiple platforms
Affordable price (starting off at $3.49 a month) with a clear-cut refund policy
A large enough server network (3300 in total)
Now, the drawbacks:
Despite having 3300 servers around the world, they're only located in 32 different countries. Hence, if you're not located in one of those countries or at least in close proximity, you won't be able to achieve the aforementioned high speeds.
PIA's Live Chat feature is only available if you're already a subscriber. This means that if you want to make a pre-sales inquiry then you'll have to contact them via email. Despite promising 24/7 support, it sometimes takes several hours to receive a response from their operators.
If you want to be able to stream Netflix on your VPN connection, there are much better options than PIA out there. Only 1 out of 6 servers work with Netflix, which isn't an ideal scenario.
Lastly, PIA is based in the US, a country that is extremely strict on data retention and privacy.
Private Internet Access or PIA is currently one of the most popular names in the VPN industry, boasting a user count in the thousands. It's also one of the cheapest services around which begs the question: 'Can it keep up with VPNs that are more expensive?' Can it deliver in terms of speed, security, and customer support despite being cheap? In this review, we'll be addressing these concerns.
PROS
Strict No Logging Policy
High Speeds
Strong Encryption
Industry-Standard Tunneling Protocols
Torrenting
CONS
The jurisdiction in the US
Limited Customer Support
Not the most Ideal Choice for Netflix Users
Frequently Asked Questions
If you've never had prior experience with a VPN then you'll no doubt have some questions about them. In this section we address some of the commonest questions posed about the best VPNs:
1. What Are The Perks Of Using A VPN?
Basically, VPNs allow you to stay anonymous while you're browsing the internet. As a result, no one else will be able to tell where you've been and what actions you performed online. There are a couple of advantages to keeping your identity hidden from others. You can prevent advertisers from collecting your data and retargeting you with annoying ads. You can bypass geo-restrictions that content providers like Netflix may have placed on your region. Last but not least, if you live in a country with an authoritative government, you can escape persecution for doing certain outlawed things on the internet. Hence, people like journalists or activists may find VPNs particularly useful.
2. Why Does Jurisdiction Matter?
Jurisdiction is one of the most important considerations when trying to pick a VPN. Typically, users tend to prefer ones that are based in countries with lax data retention laws. This includes locations such as Panama, Switzerland, Singapore, the British Virgin Islands, and Romania. Services that are located in such countries aren't required by law to track and store traffic data. Hence, they have a better chance of keeping their promises on 'No Logging' policies.
Users are generally warier of VPN companies that are under the jurisdiction of the '14 eyes'. The '14 eyes' is a term used to refer to 14 particular countries that are bound by an intelligence-sharing agreement. This means that each one of these countries is obligated to share data with the others' intelligence agencies.
3. What VPNs Are Best for Streaming Content on Netflix?
Generally, popular services like ExpressVPN and NordVPN are always safe bets. They've got servers that are optimized for Netflix, which change your virtual IP address every time Netflix tries to crack down on it. That way, these servers can constantly evade Netflix's ban hammer.
Ideally, you'd want to spend some time doing research on whether a VPN is effective for unblocking Netflix. We recommend checking out both expert and customer reviews on this matter.
4. Is It Legal to Use a VPN?
The answer to this depends entirely on where you're located. In most countries, the use of a VPN is allowed. However, a handful of governments only allow their citizens to use certain 'approved' VPNs. These countries include China, Oman, Russia, Turkey, UAE…etc. If you're caught using a non-approved VPN you could either be fined or sent to jail.
One has to be wary when using 'government-approved' VPNs. This is because their affiliation with the government suggests that they will be sharing traffic data with intelligence agencies in the country.
5. How Does a VPN Impact Your Speed?
A VPN service encrypts your data before transmitting it. This takes up both data and time which means you'll experience a slower download and upload speed.
Just how much speed is shaved off? This depends on the VPN itself. For instance, you'll only experience a 5% loss in download speed with NordVPN on local servers while you can expect to lose about 45% with Cyberghost. Another factor that impacts speed is the distance between your location and the server you're connected to. The greater the distance, the greater the reduction.
6. Is It Okay to Use Free VPNs?
We don't recommend free VPNs because they're nowhere near as secure as paid ones. While they don't charge you for their services, they can most certainly profit off selling your data to advertisers and other interested parties.
7. Are There any Risks to Using VPN?
It depends. If you're not using a VPN connection to do anything illegal then you have nothing to worry about. On the other hand, if you're using it to pirate copyrighted material through torrenting, then you can be penalized by the copyright owner, your government, or ISP if found out. Hence the best thing to do is purchase a VPN that'll prevent you from getting caught.
In certain countries, there are penalties for using non-government-approved VPNs, as we've mentioned before. The penalty for breaking this rule can vary depending on where you live.
It can be risky to use a VPN that's located in a country with strict anti-piracy and data retention laws. Even if the VPN has strong data security and privacy measures put in place, there's always the risk that they'll be forced to hand in user data in the future.
We also recommend: Best VPN for Netflix
Best VPNs – Conclusion
These 10 services reviewed in our article are the best VPNs on the market in 2022. Each of them has special features in order for you to have a great private session on your desktop. Choose the best VPN for you and enjoy the special opportunities that this service can give. Be careful to try only qualified VPNs, even if you are searching VPN Chrome or the best VPN for iPhone.
Note: This post was originally published on 12 February 2019 and has been totally updated for the completeness and veracity of the content on 22 February 2022.