The Best AI Art Generator App and How to Choose the Best 
In 2023, art is not anymore for those like Dali and Picasso, who swept our feet by creating mesmerizing artworks. Now, more than ever, creating artwork requires only your vast imagination and an AI art generator app. Moreover, generative AI technology has developed so fast that we can generate more than poetry, marketing copy, and […]
In 2023, art is not anymore for those like Dali and Picasso, who swept our feet by creating mesmerizing artworks. Now, more than ever, creating artwork requires only your vast imagination and an AI art generator app.
Moreover, generative AI technology has developed so fast that we can generate more than poetry, marketing copy, and business plans that use language models.
Furthermore, we wonder what other applications exist since the AI tech is based on different trainings, like language model processors, Reinforcement Learning from Human Feedback (RLHF), and Deep Learning seen in the text-based AI app.
But today, we are discussing some of the best AI art generators, and by the end of this article, you'll know everything you need, from what an AI art generator is and how it works. We'll go into detail and discuss some key aspects you must consider before using an app and what ethical implications such apps pose.
So, let's get started!
What is an AI Art Generator?
Did you know that generative art is older than the 2000s'? Vera Molnár is considered the pioneer of early computer and generative art.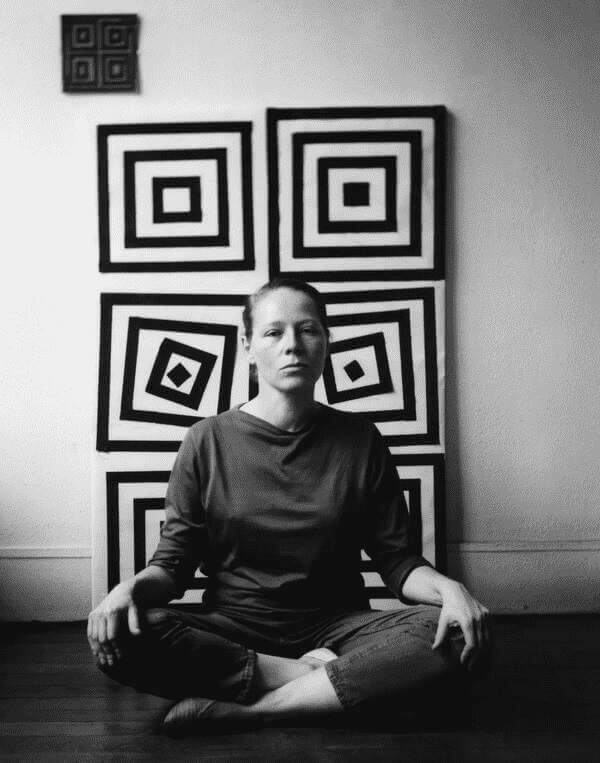 Vera experimented her entire life with geometric art, but starting in 1959, she started making unique art pieces by implementing simple hand-made algorithms. Initially, the algorithms were called machine imaginaire.
Fun fact: fast forward a couple of years, the 99-year-old Hungarian artist, in collab with Martin Grasser, in less than an hour, sold their computer-generated Non-Fungible Tokens (NFTs) for 631 ETH, around $1.2 million.
So, as history goes back to the first stages of generative AI and continuously works to improve its capabilities, generative AI art is here to stay, enhancing our lives and showing us a new, fun way of creating beautifully crafted designs and illustrations.
As a result, an AI art generator is a software program that uses Artificial Intelligence and Machine Learning Algorithms to generate imagery or manipulate existing illustrations based on text prompts. Usually, the image style could vary depending on software capabilities and pattern data to be able to create new graphic content.
How does AI Art work?
For thousands of years, artists have created art by getting inspired by the environment, and this is the exact way generative AI manages to create digital art. Instead of 'looking' into the nature or environment, he receives a text prompt that is analyzed on the web and then the AI can reproduce. The software mimics a human-like ability called a neural network by making such associations.
This neural network consists of a mathematical algorithm that finds patterns. This way, the data gets processed and uses interconnected nodes to generate the prompt. But this is just a way of functioning and type of the AI art generator and algorithm.
Types of AI Algorithms
1. Generative adversarial network | GAN
GANs use multiple neural networks that create deep learning operations to help predict or generate the user's desired result based on the prompt.
2. Convolutional neural network | CNN
This type uses image-based recognition and processing to identify the object based on what it manages to generate.
3. Neural style transfer | NST
NST is used tangential to CNN, enabling the style transfer from one image to another.
4. Recurrent neural network | RNN
RNNs use voice input to generate art and can do so by having internal memory.
Even though this is a huge step for those who can't even draw a bee, it opens new doors for many to embrace their artistic side and be part of a growing community.
What Should You Look for in AI Art Generators?
As is typical with popular and increasingly accessible technologies, new AI art generators emerge on the market monthly, if not weekly, promising fresh, improved, and faster results. But how do you cut the weeds and select some of the best AI art platforms to get you started?
Well, as with any digital product, it all starts with the cost and ends with the community aspect because you want to share the good news with others, right?
Purchasing Cost
How much are you willing to spend in comparison with your needs? Do you need this for work or simply to experiment and have fun? Of course, you could find free options on the market, but considering accuracy and its capabilities is essential.
As such, you could choose between a free AI art app, a credit-based or subscription-based one. Whatever you choose, be sure to check the rest of the aspects.
Accessibility and Ease-of-Use
Do you want a standalone application, a web-based or a desktop program? This could impact your overall workflow or enhance your productivity.
Moreover, the type of program could impact the output speed, so choose what fits best.
Imagery Style
Can this AI art generator produce high-quality art and illustration, or is this software still in its early stages of development?
Customer Support
Did you reach a dead end? Do you need further assistance? Even though this is an AI art generator, you still could have questions, and why not reach out to customer support?
Embracing Community
Are you eager to share your art, or do you want to learn from others? Access to tutorials, forums, or customer support can be invaluable, especially if you encounter technical issues or need creative inspiration.
Ethical Concerns of AI Art Generators
Since the AI art generator uses text-based prompts or hundreds of images to train and learn more about basic objects one can create, it all started with the knowledge of an image.
To explain this better, imagine you ask an AI art generator to create a portrait of a woman in Andy Warhol style. The AI accesses the veritable artworks upon which he generates your request in the said style.
So, this leaves us with some questions: Is AI art legal? Are there ethical concerns associated with AI-generated art?
US law says that if an artwork has been created solely by AI, without human input, it cannot be copyrighted. This law was imposed in Washington, DC, and has ruled. Aug 21, 2023.
Moreover, AI-generated art could have some potential pitfalls, such as:
Authorship;
Bias;
Copyright;
Originality.
As we've learned more about the power of AI art generators, where they came from, what they imply, and most importantly, if they are legal, it is time to move further and discover some of the best AI art generators that have been in the spotlight for quite some time.
5 Best AI Art Generator Apps
1. Midjourney Art Generator
2. Dall-E
3. Canva AI
4. Designs.AI
5. Adobe Firefly
1. Midjourney Art Generator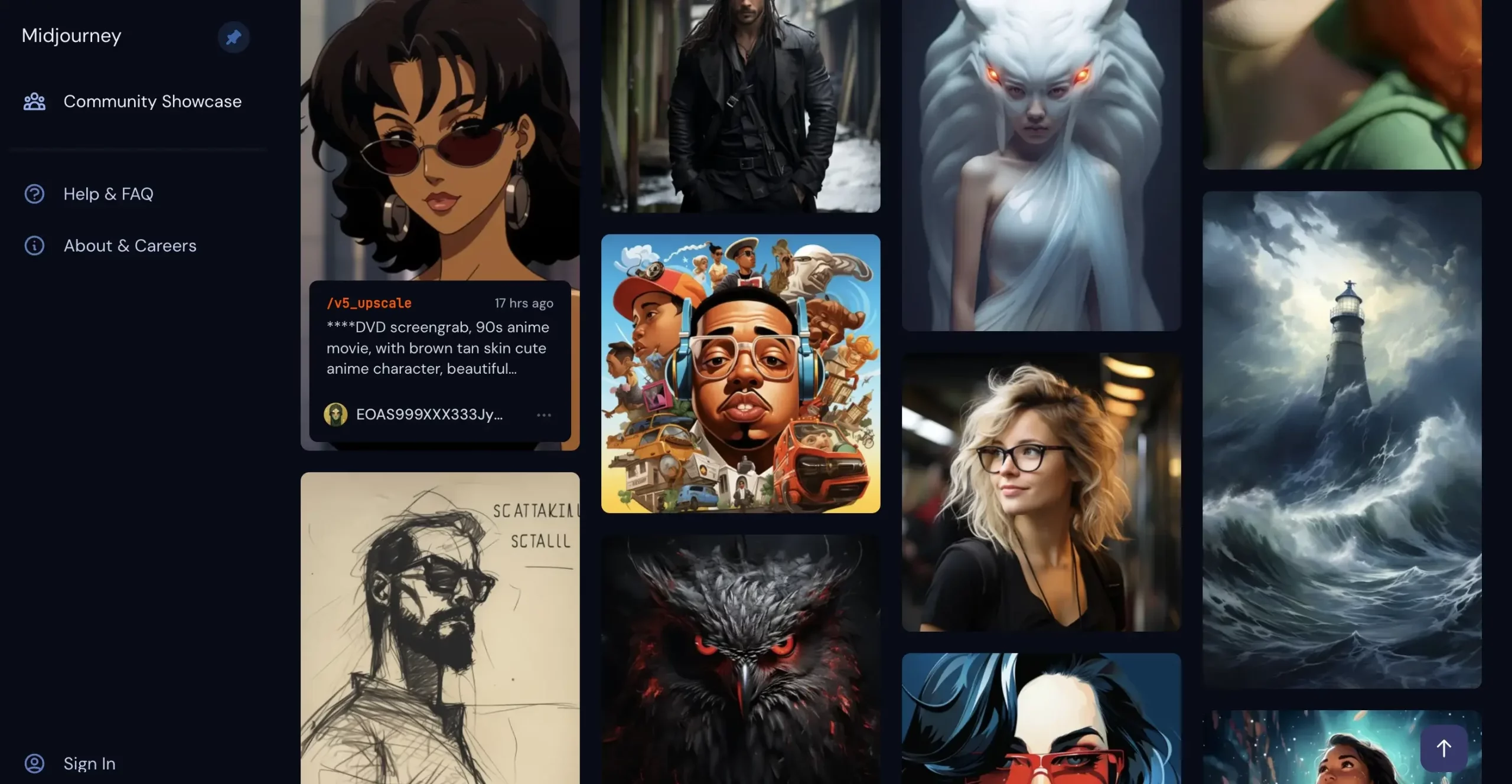 Midjourney is a controversial AI art generator app that swept the hearts of many art enthusiasts and AI tech-savies. As such, this generator uses text-based prompts and Discord to create unique designs and illustrations for professional and personal use.
Why controversial? A game designer won an art contest with the help of this AI art generator, sparking multiple controversies and threats over the state of human artists.
For many users, 16.45 million to be specific, Midjourney is unlike any software on the market. This powerful artistic tool can generate detailed or realistic art that captivates you.
Midjourney Features:
Strong community;
Text-based prompts;
Higher image quality;
Broader Aspect Ratio Options;
Midjourney Usability:
Midjourney's usability could overwhelm users since it combines its platform Midjourney Bot with Discord via web browser, mobile app, or desktop app. But given the results, we say that's worth it.
Midjourney Pricing:
This AI art application works on a subscription-based, as follows:
Basic Plan – $10 per Month or $96 for Annual Subscription ($8 / month)
Fast GPU Time: 3.3 hr/month;
Purchase Extra GPU Time: $4/hr;
Work Solo in Your Direct Messages;
Maximum Concurrent Jobs: 3 Jobs and 10 Jobs waiting in the queue;
Rate Images to Earn Free GPU Time;
Usage Rights: General Commercial Terms*;
Standard Plan – $30 per Month or $288 Annual Plan ($24 / month)
Fast GPU Time: 15 hr/month;
Relax GPU Time: Unlimited;
Purchase Extra GPU Time: $4/hr;
Work Solo in Your Direct Messages;
Maximum Concurrent Jobs: 3 Jobs and 10 Jobs waiting in the queue;
Rate Images to Earn Free GPU Time;
Usage Rights: General Commercial Terms*;
Pro Plan – $60 per Month or $576 per Annual Subscription ($48 / month)
Fast GPU Time: 30 hr/month;
Relax GPU Time: Unlimited;
Purchase Extra GPU Time: $4/hr;
Work Solo in Your Direct Messages;
Maximum Concurrent Jobs: 12 Fast Jobs and 3 Relaxed Jobs with 10 Jobs in the queue;
Rate Images to Earn Free GPU Time;
Usage Rights: General Commercial Terms*;
Mega Plan – $120 per Month or $1152 Annual Plan ($96 / Month)
Fast GPU Time: 60 hr/month;
Relax GPU Time: Unlimited;
Purchase Extra GPU Time: $4/hr;
Work Solo in Your Direct Messages;
Maximum Concurrent Jobs: 12 Fast Jobs and 3 Relaxed Jobs with 10 Jobs in the queue;
Rate Images to Earn Free GPU Time;
Usage Rights: General Commercial Terms*;
2. Dall-E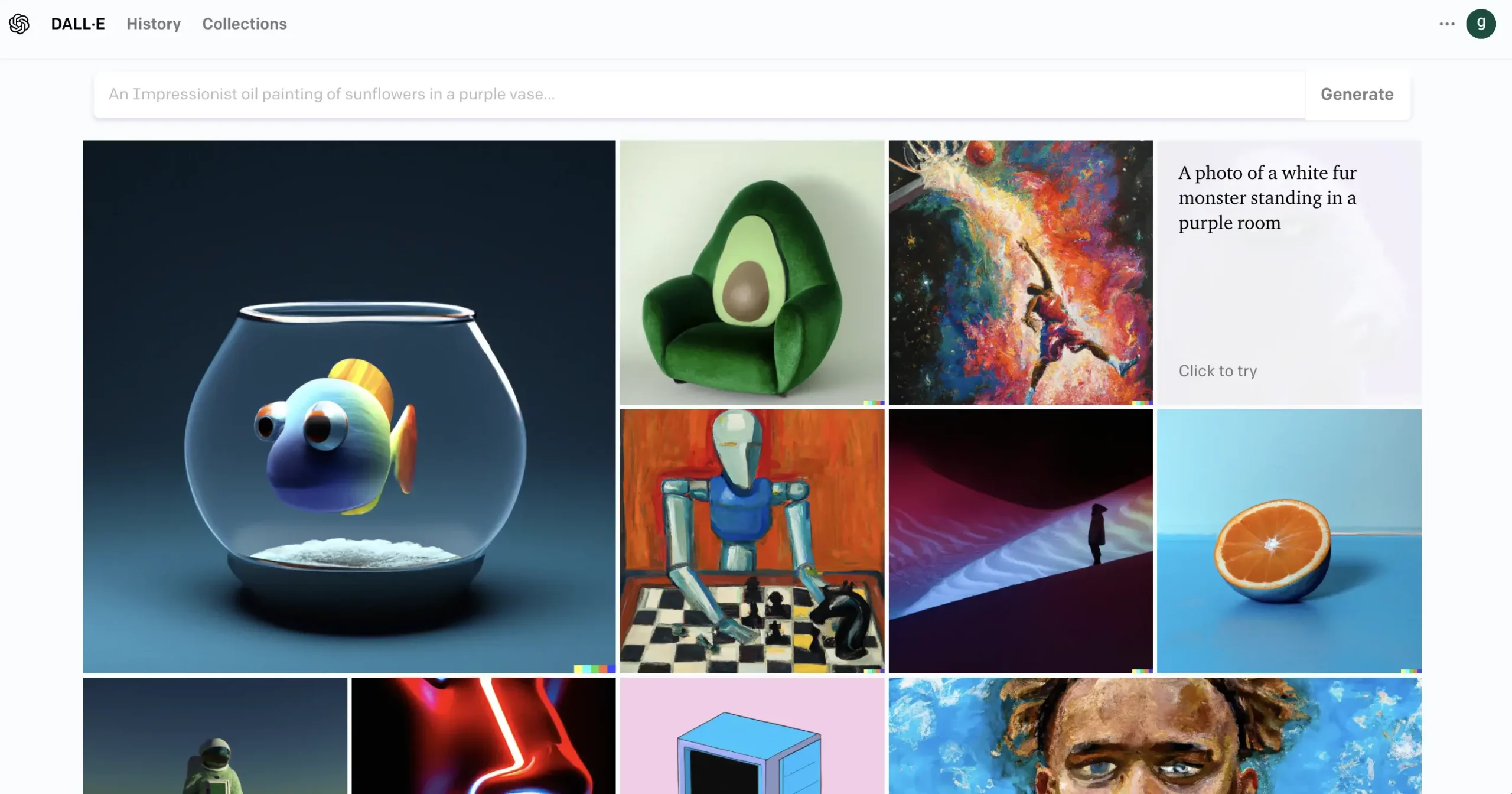 Dall-E is an AI art generator developed by OpenAI, yes, the same founder of Chat GPT 3 and 4. Since its launch in January 2021, Dall-e has managed to create a user base of 1.5 million, thus showing a great interest in this AI generator and its excellent features.
As such, this tool helps you create realistic images based on text prompts with just a few clicks. Moreover, its update to Dall-E 2 expanded further, generating more realistic and accurate imagery with four times more resolution.
Dall-E Features:
Design products and create illustrations besides AI art paintings;
Simple and easy to use;
Customize multiple layers of image;
OpenAI's continues to develop the platform further;
Dall-E Usability:
Compared to Midjourney, Dall-E is more straightforward, as you only need to use the official platform. The interface is simple, and with just a text input prompt, it creates intriguing images in just a few seconds.
Dall-E Pricing:
$15 for 115 credits (1 credit = 1 prompt with 4 options);
$30 for 230 credits;
$45 for 345 credits;
$60 for 460 credits;
3. Canva AI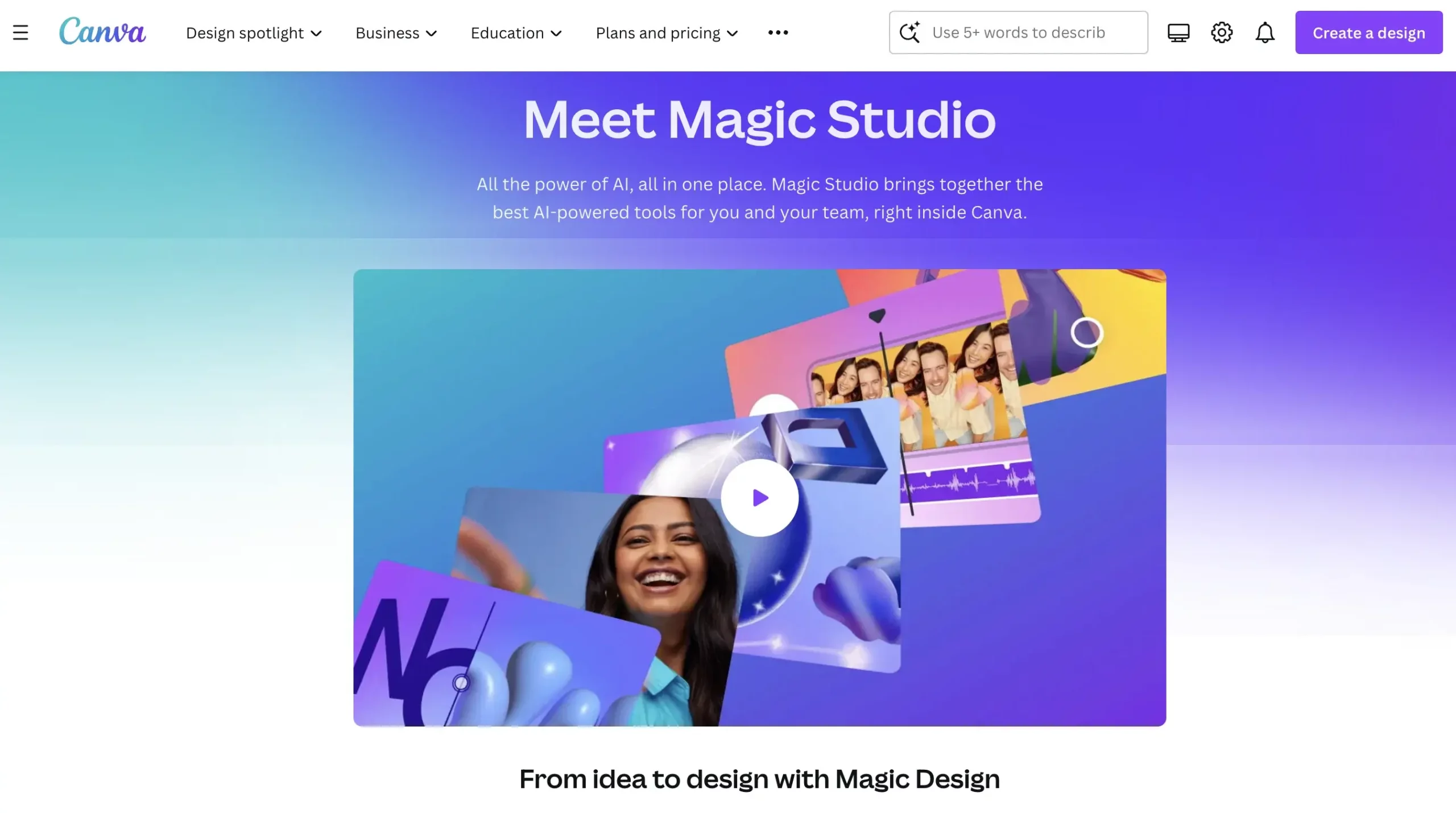 We must admit that Canva outgrew its initial form and state, advancing from a simple Photoshop wanna-be to a robust ecosystem that offers a more straightforward tool for marketers, business owners, and any art enthusiasts at the start of their road.
But Canva shook us when it introduced a new AI-powered feature – A text-image AI art generator. This feature is considered a new beneficial addition to the existing ones, the templates library, video, and graphics features.
Canva Features:
Distinctive style choices;
Can use aspect ratio guidelines;
Magic design for presentations and videos;
Magic write;
Magic morph;
Magic animate;
Canva Usability:
In general, Canva was considered a simple-to-use platform, having a straightforward UX. Moreover, its menu is designed to allow you to have all the information at hand.
Indeed, some aspects need improvement, such as the search bar on Canva and maybe a mature rebranding, yet it comes down as a top choice for many users, 150 million people each month.
Canva Pricing:
Canva Free – $0/ Year – One Person
Canva Pro – $119.99/ Year – One Person
Canva for Team – $300/ Year – Five Persons
Regarding Canva prices, check the complete offerings, as the packages vary.
4. Designs.AI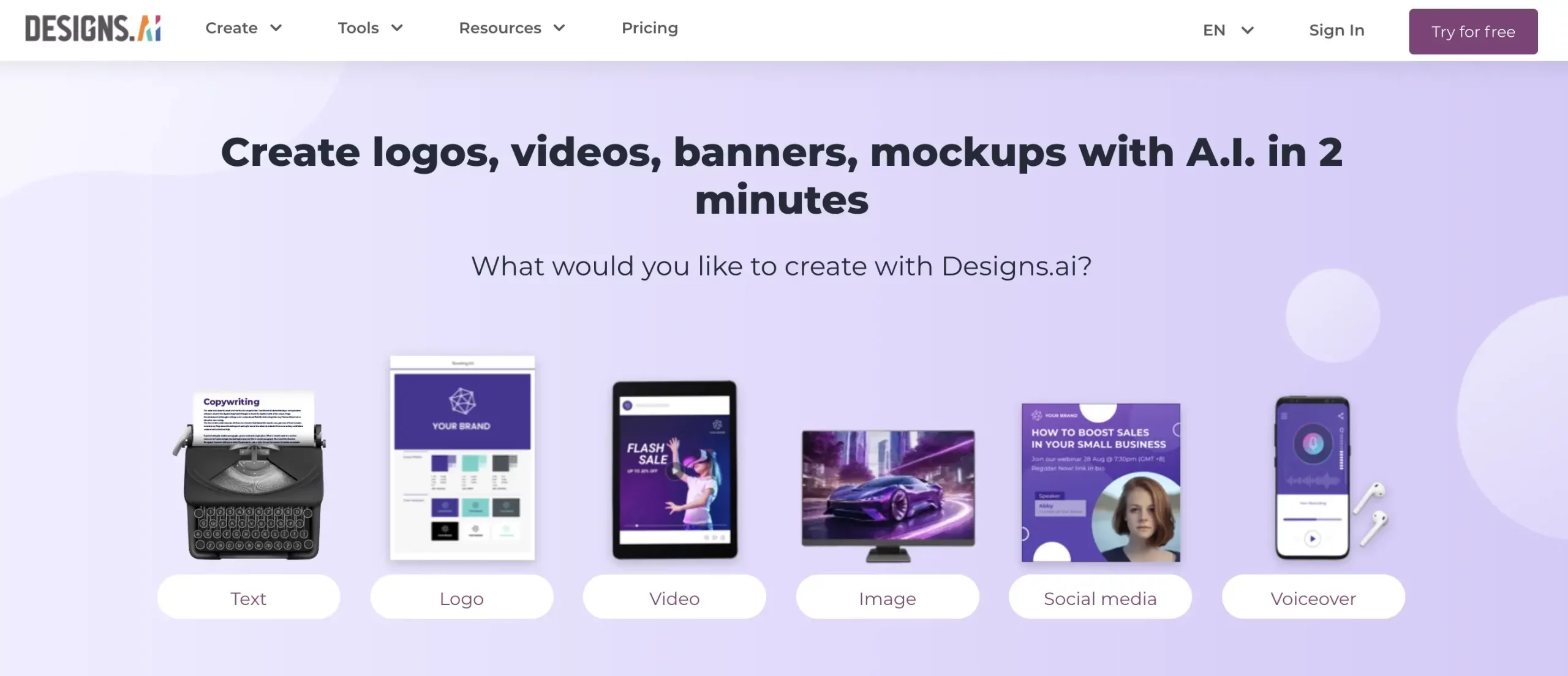 Designs.ai is a multi-use platform that allows you to create text, video, logos, images, social media, and voiceovers, used by many marketers and small business owners.
Moreover, this AI art generator application offers many features to alleviate users' journey – AI color matching tool, logo maker, and video maker.
On the Imagemaker side, this text-to-image AI tool can generate unique designs in seconds. However, this tool doesn't go that in-depth, like other tools on the market.
Designs.AI Features:
Benefit from a variety of styles;
Presets for customization;
High-resolution images;
Multiple graphics tools;
Designs.AI Usability:
The platform has a clean design with a straightforward application. As such, all you need to do is input your text, generate the artwork, and download your favorite designs.
Designs.AI Pricing:
Free trial available;
Basic: €17/Month – €204 billed yearly;
Pro: €43/Month – €516 billed yearly;
Enterprise: €129/Month – €1,548 billed yearly;
5. Adobe Firefly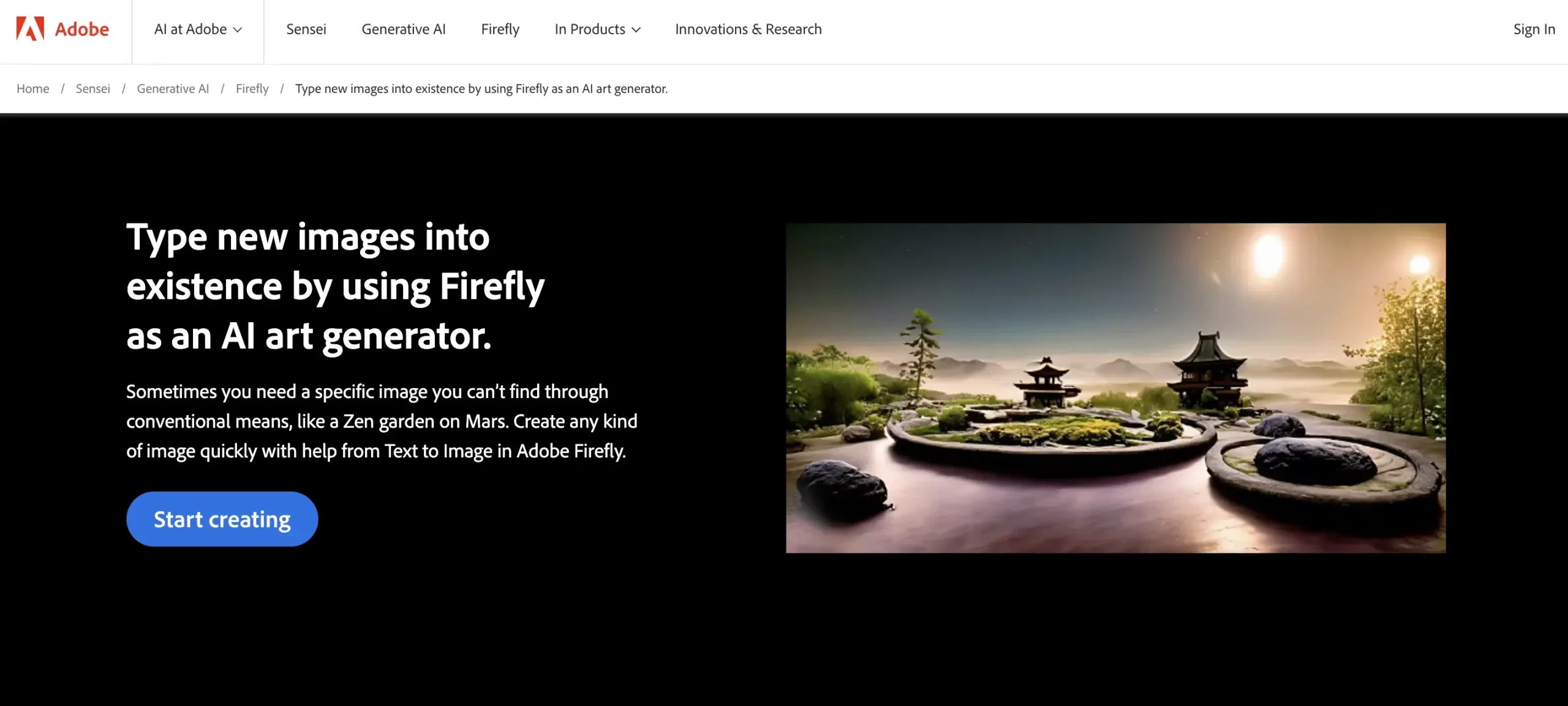 Adobe is a well-known company that has been on the market for more than a decade. As such, it was normal for such a company to invest in its AI art generator application.
Furthermore, Adobe invested in its usability, and as a result, the AI function can be used online or directly in Adobe products, like Photoshop.
Adobe Firefly Features:
Fast deployment;
Multiple AI art styles like sketching, painting, or drawing;
Built-in community;
Immersive 3D design;
AI-enhanced color grading;
Cross-platform compatibility;
Adobe Firefly Usability:
Regarding usability, Adobe takes things seriously, especially given its reputation. As such, Adobe introduced a cross-platform compatibility that allows its users to work on their projects on the go.
As such, a user can benefit from the mobile application, the desktop app, or the browser.
Adobe Firefly Pricing:
Which Is the Right AI Art Generator for You?
It all comes down to your purpose and motivation. Do you wish to use such a tool for commercial purposes and to build a portfolio? To improve your commercial product photography or simply to have fun?
Regardless, there is a tool specifically designed to answer all your needs. For example, you can use Canva to improve your commercial and marketing designs or Midjourney to improve your landscaping if you are a game designer.
Dall-E also is a comprehensive tool that continuously works on improving its capabilities. Moreover, since Microsoft is one of the investors using this technology, we might say that it is not for nothing.
Final Verdict | Best AI Art Generators
We hope this article has provided you with a reliable list of AI art generator apps so that you can always count on us for the latest tech and digital product reviews.
Next, start by outlining your needs and look for a tool that gathers a community. Look for customer support, and check that each app offers a free trial so you can test it before you buy it.
Of course, we could have mentioned other AI art generator applications in our article. However, we believe these tools don't seem to bring value and are still developing.