Your Ultimate Comprehensive Jasper AI Review 
Discover the power of Jasper AI in this ultimate review. Uncover its features, capabilities, and how it transforms the landscape of artificial intelligence.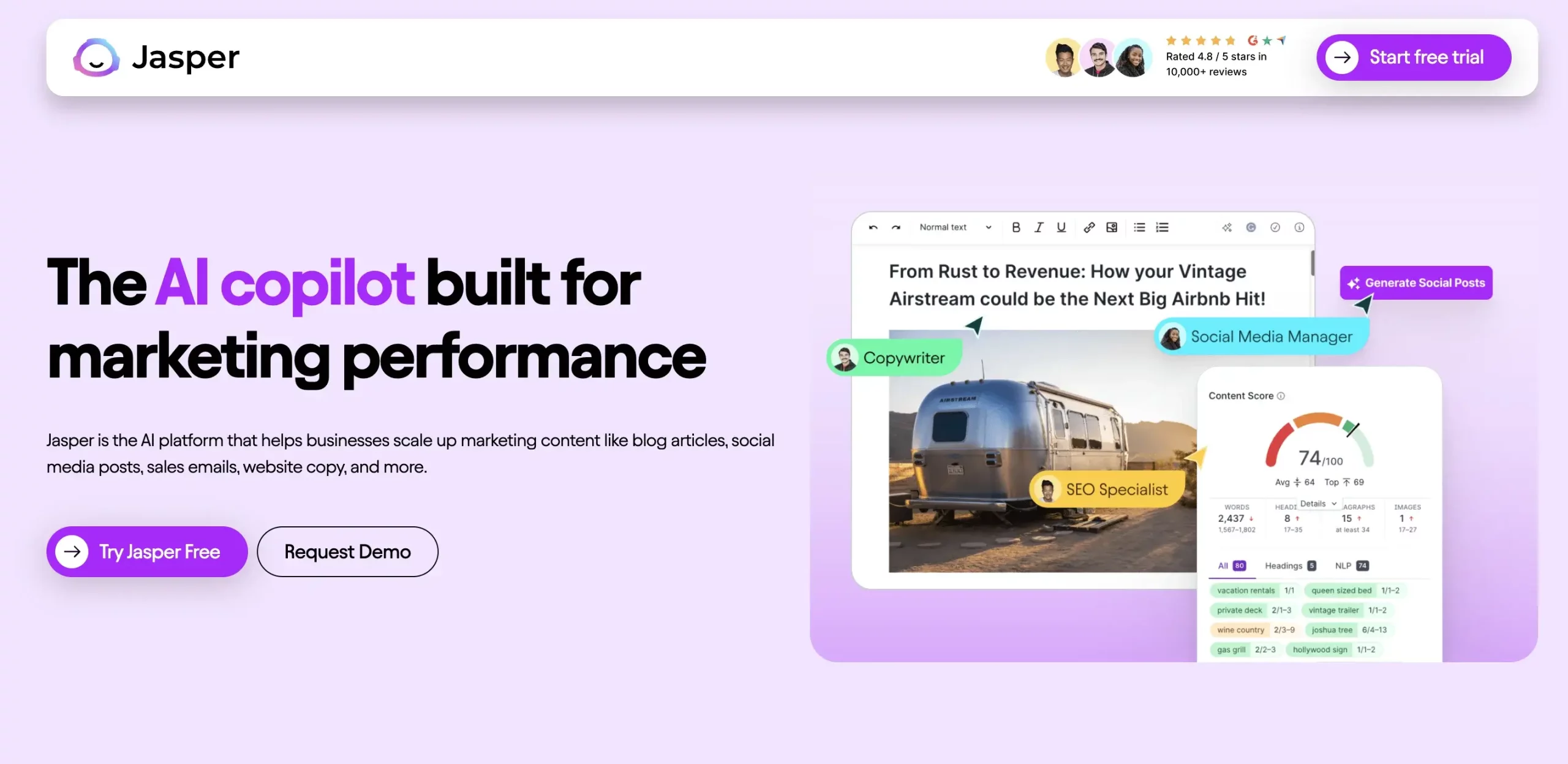 In the digitalized era that we live in, where AI technology seems at our disposal, staying ahead of the curve is essential. So, if you are looking for an AI-powered tool to get your business started with all the content writing business ideation and to enhance your overall marketing strategies, then you are in the right place.
In today's review, we discuss one of the best AI-powered tools for all your writing needs, Jasper AI. So, read further, have fun with this comprehensive tool, and let us know what your thoughts are on this subject.
What is Jasper AI?
Jasper AI, formerly known as Jarvis, is an Artificial intelligence-powered tool that aims to bring content creation to the tips of your hands. Since it works based on simple prompts, Jasper aims to generate original and SEO-optimized content.
On the SEO (Search Engine Optimization) side, we must mention its partnership with Surfer SEO, a well-known optimizing tool. As a result, Jasper AI can be used for product descriptions, ad copy, blog posts, and more. Also, it can be a helpful tool to ideate business and marketing strategies.
However, like in the Chat GPT context, these tools are not a substitute for writers, yet they can bring you to a point where things can be easily managed.
Jasper AIs' Best Features
Jasper AI has its features divided based on categories and based on the needs of your business. As such, you'll be able to see classes like Company Intelligence, Campaign Acceleration, Content Acceleration, and Analytics and Insights.
Read further if you want to discover each class's benefits and offerings.
1. Company Intelligence
This category is considered the nervous system of your business and addresses all your content needs from start to end. As such, Jasper AI helps you to create your company strategy by researching your competitors and your business audience, thus offering a competitive advantage.
Now that the strategy is on point, you must identify your brand voice and style. Well, Jasper AI could be the tool for you as it can help you with the discovering part, and it allows you to upload your brand guidelines.
Additionally, your business needs brand and product positioning. You can have clear guidelines for writing your business content. If you use the Brand Voice option, you'll ensure your messaging is consistent across multiple platforms and text formats.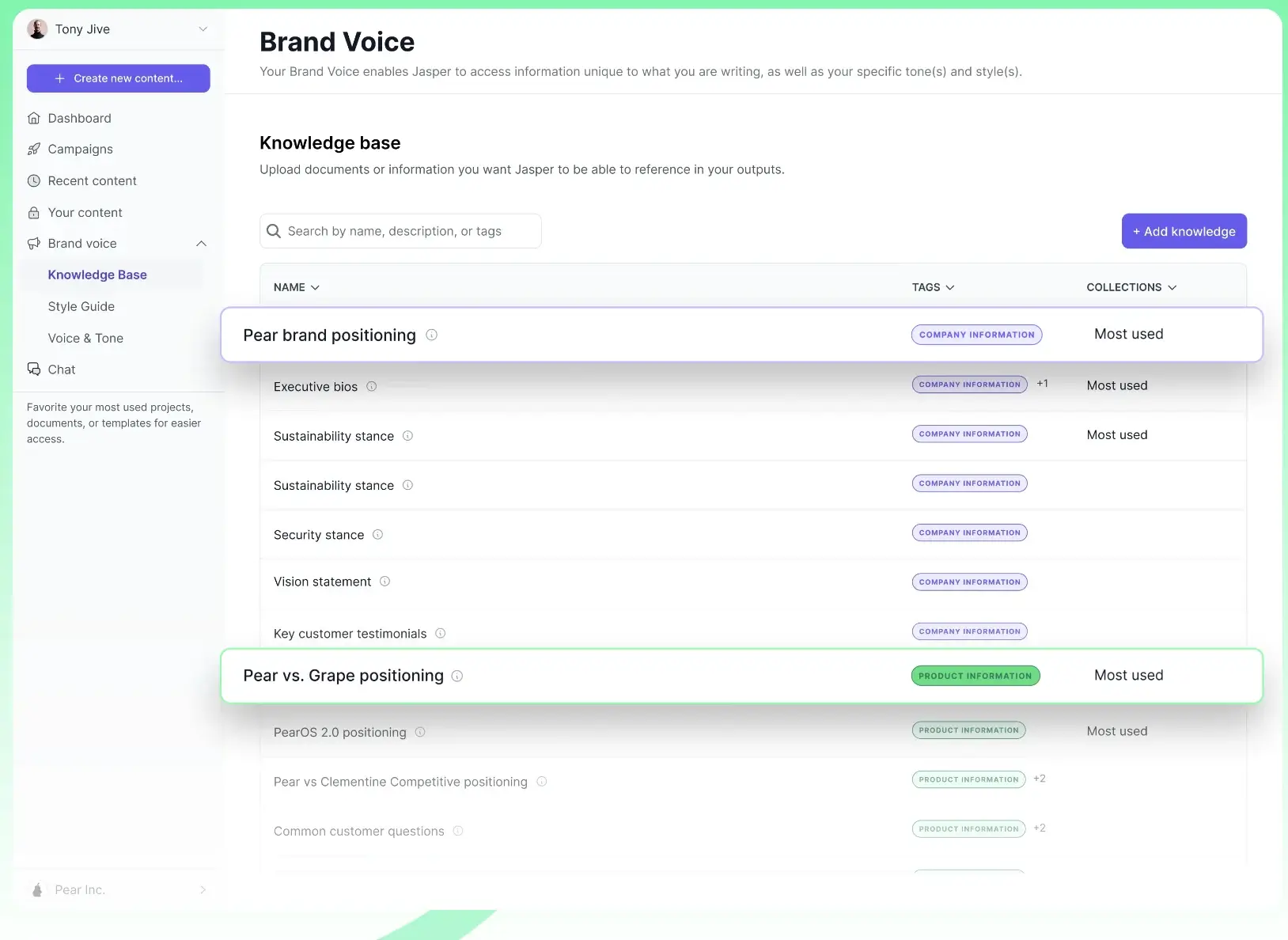 2. Campaign Accelerator
Now that you've got your business up and running, things could get more accessible by using Jasper AIs' offerings. As such, you can trust this AI-based Project Manager to automate and manage your meetings and programming sprints and overall have an overview of the tasks that need to be done.
On the content creation side, and based on your brand audience and voice, you can now accelerate your multichannel campaign development.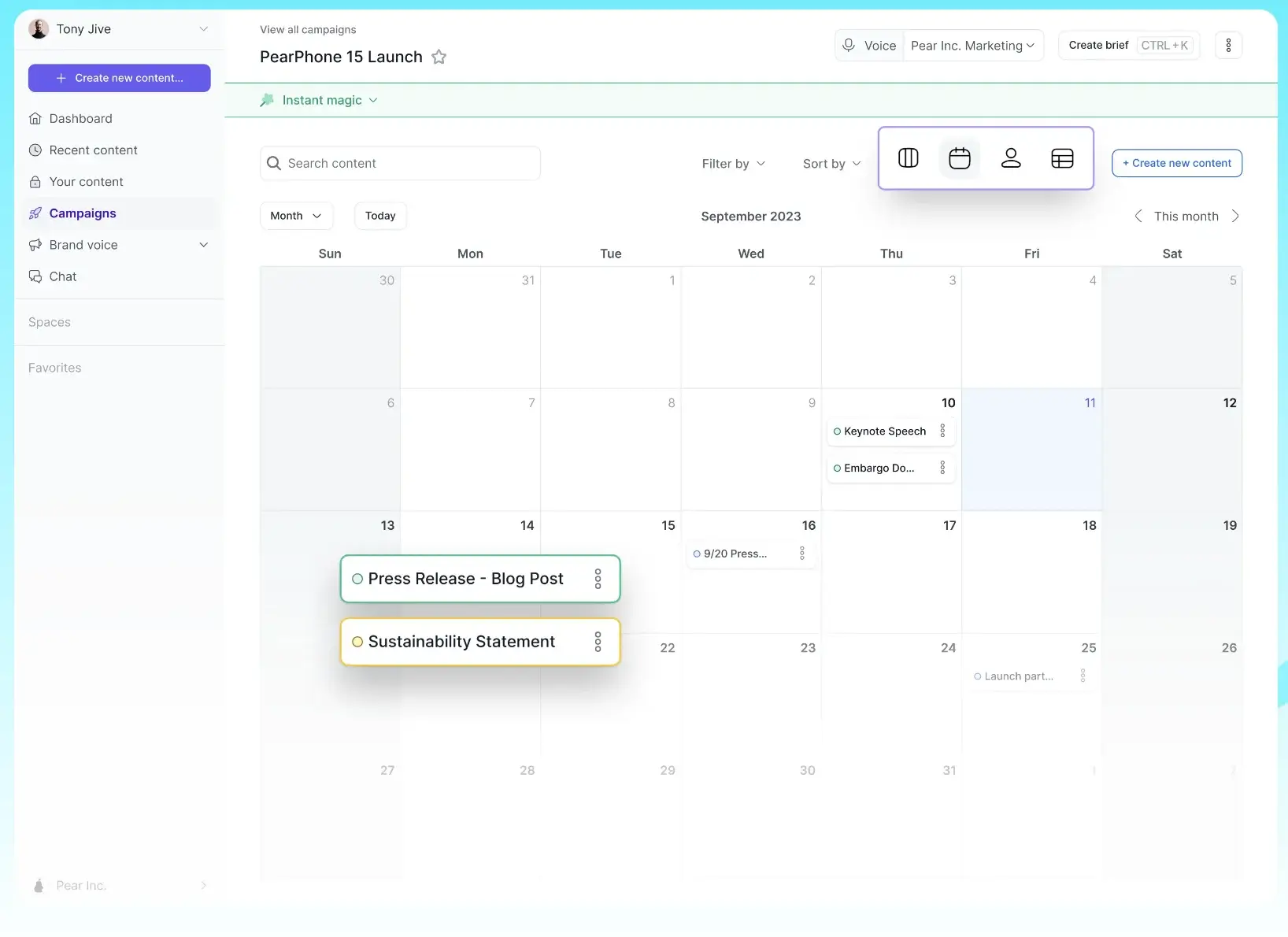 Also, we all know that some tasks could stay pending and review for days or weeks— so why not benefit from some help? You can leave all the editorial reviews and SEO optimization to Jasper AI, yet the feature will be available starting in 2024.
3. Content Accelerator
Let's see: you've discovered your brand mission and vision alongside your brand voice and style. You already have your AI Project Manager to monitor the development and implementation. All that remains for you is the content acceleration side to keep moving further.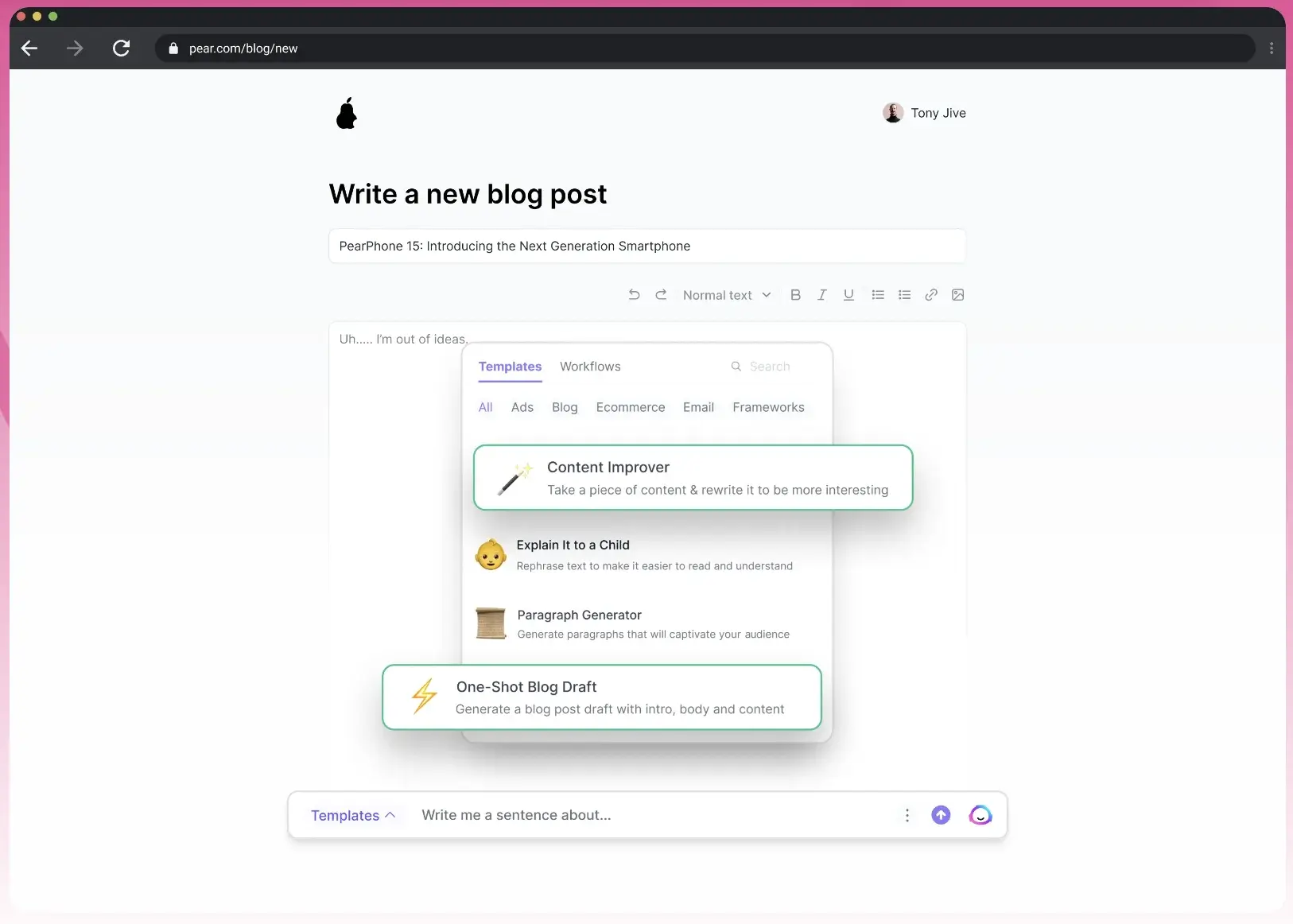 As such, by using Jasper AI, you ensure that your future written content is aligned with your brand's voice, and you can turn a brief idea into a campaign in minutes.
Moreover, Jasper AI can generate beautiful imagery to support your campaign further, all of these with just a few text prompts. However, it all depends on your specifications, as we've tried this in 4/5 iterations, but nothing good came through. We were hoping to generate an image from this exact context.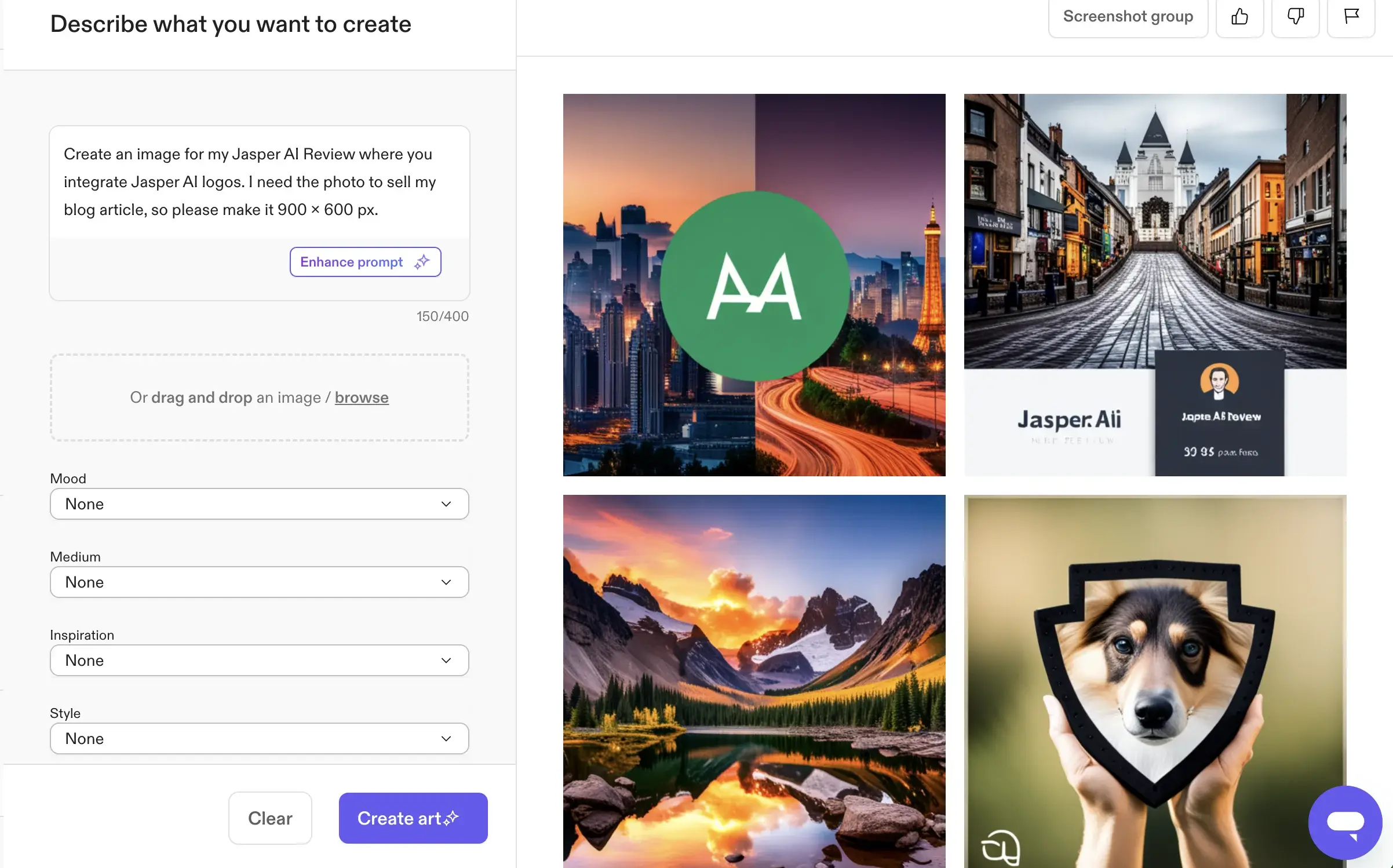 4. Performance Analytics and Insights
As we all know, regardless of your domain of activity, you cannot develop a further strategy or campaign if you don't analyze the performance of said actions.
As such, by using actionable insights, you'll know what content needs improvements and what is already performing well. Moreover, with one-click optimization, you can turn on any recommendations, thus improving the overall SEO.
Also, what's remarkable is the fact that Jasper AI is currently working on developing a publishing feature that will allow you to deliver AI-optimized content directly from Jasper to your platform of choice.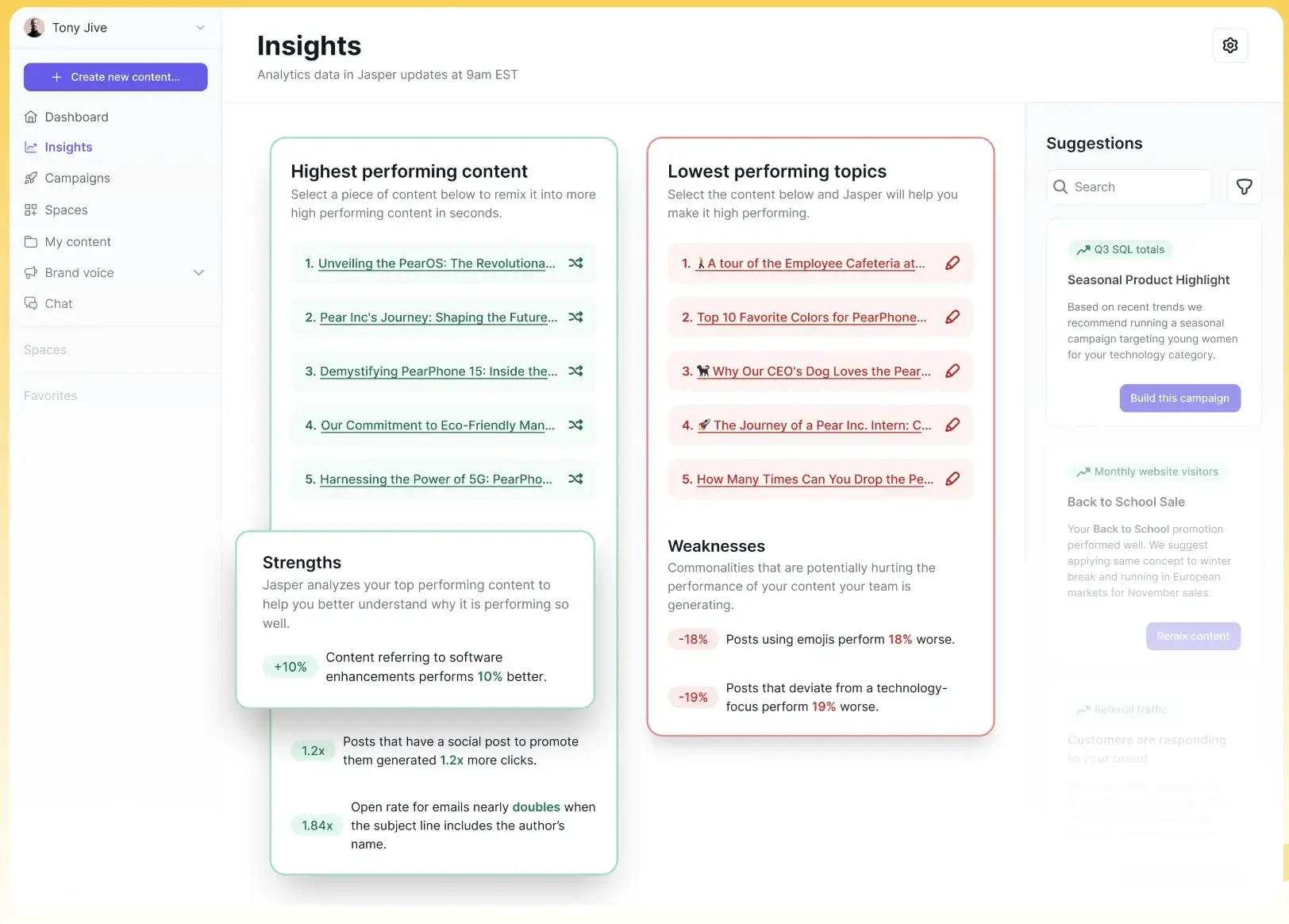 Jasper AI Additional Products
As we have discussed some of the most critical aspects that help a new business to launch on the market, it's time to move further and discover additional products that help streamline the overall content side.
Jasper AI Template Library
As such, the Template Library seems to come in handy to many users by simply choosing your preferences. You can select anything content-related, from text summarizer to paragraph generator. Alternatively, you can go more in-depth and choose between the AIDA model and the Problem-Agitate-Solution (PAS) Framework.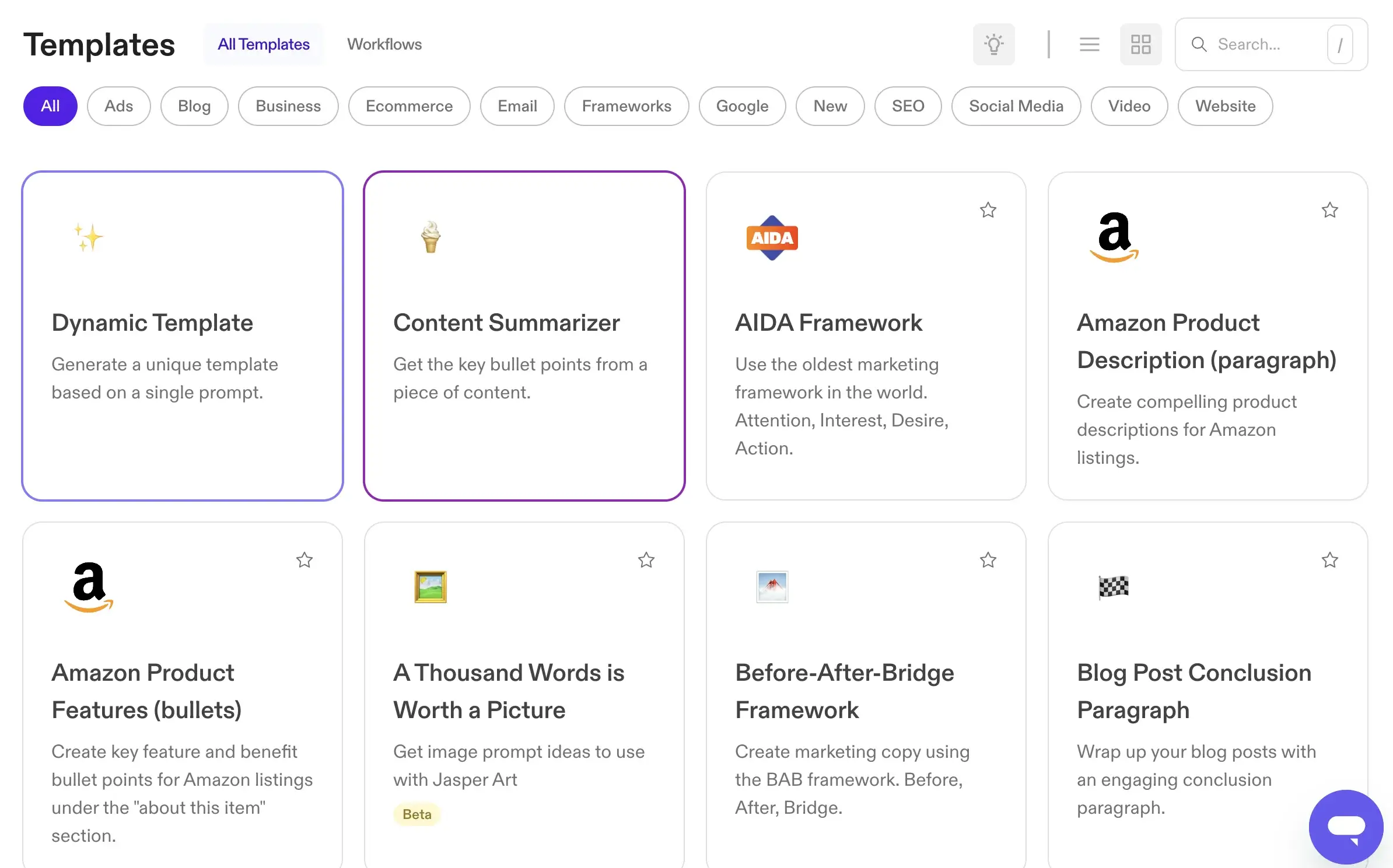 Remember those daunting tasks, such as blog post outlines, Facebook copy, Google ads copy, Quora answers, and many more – well, Jasper AI could be the way to go.
Jasper Chat
Considered one of the best Chat GPT apps, Jasper Chat could be your know-it-all friend, but virtually. Using AI power, Jasper Chat can deliver human-like conversations, understand the concept of intent, and give you feedback based on some guidelines and commands.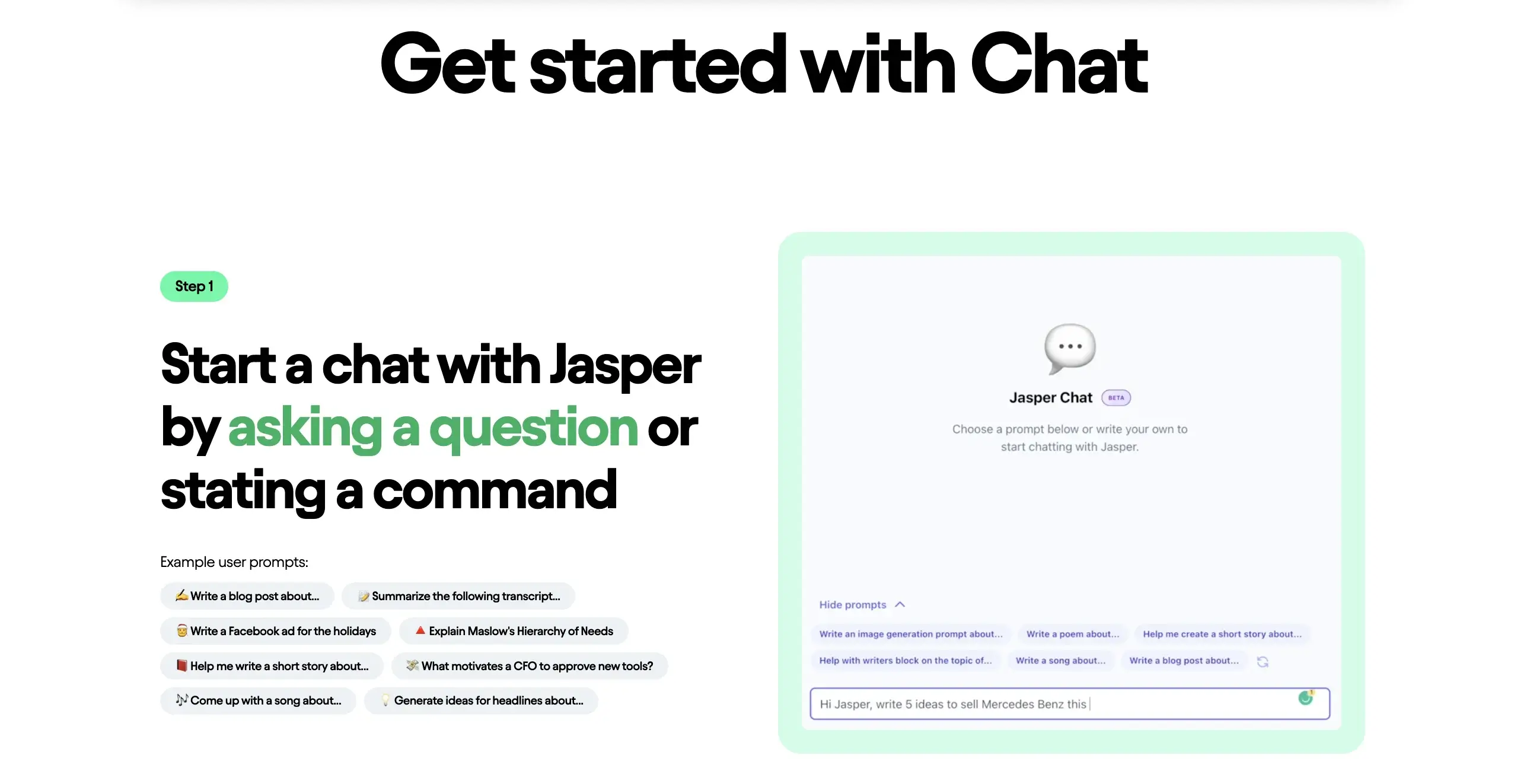 Jasper AI Browser Extension
Unlike other Chat GPT apps, Jasper AI allows you to create content while having the Jasper Chat open, offering a killer user flow and streamlining the processes. Jasper AI ensures a productive medium through the browser extension.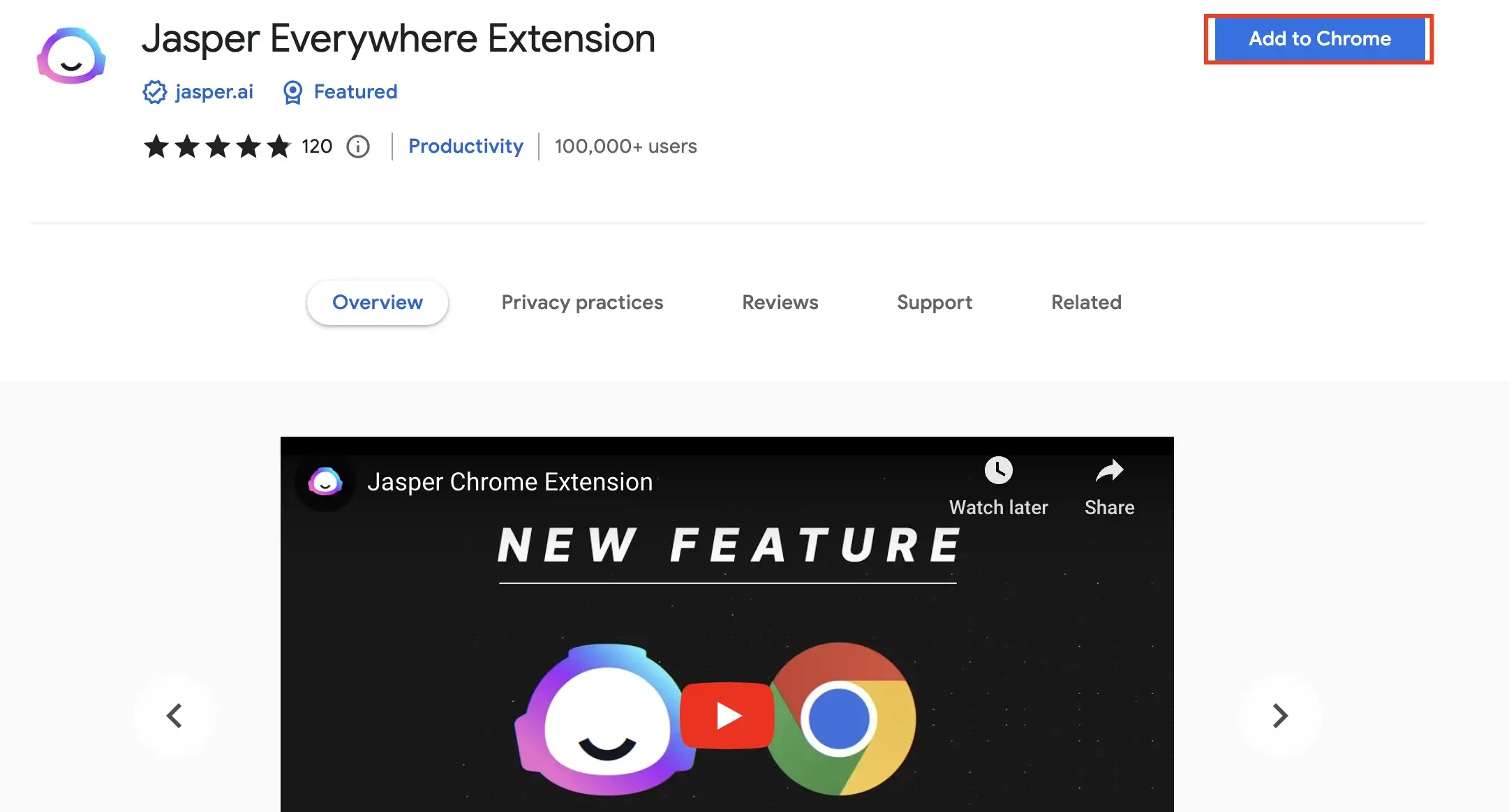 One-Shot Blog Post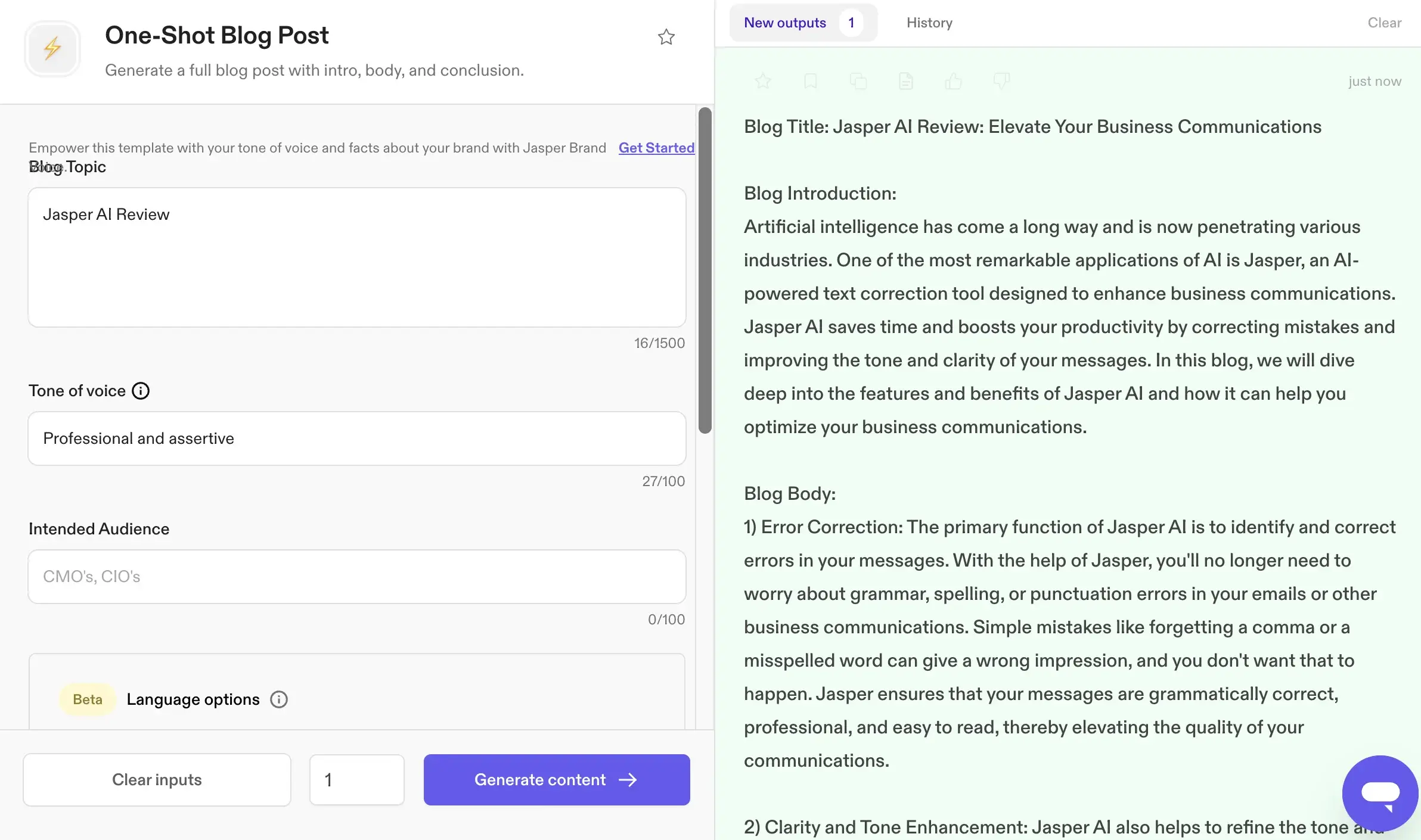 As we've tested the One-Shot Blog Post option, here's Jaspers's take on our request for a Jasper AI Review. Please note this comprehensive review is honest and has been written by our colleague, but look at this AI-generated content in under 1 minute.
How Does Jasper AI Work?
You'll have a step-by-step guide to generate a written text for those wondering how to use Jasper AI.
As you can see from the above examples, Jasper AI is a prompt-based generating tool, which means that depending on what keywords you input, the output will be accordingly.
Allow us to showcase this in detail, and please note that we only selected 10 Reviews as an example – the generated text will not be used for commercial purposes.
Step 1: Create Content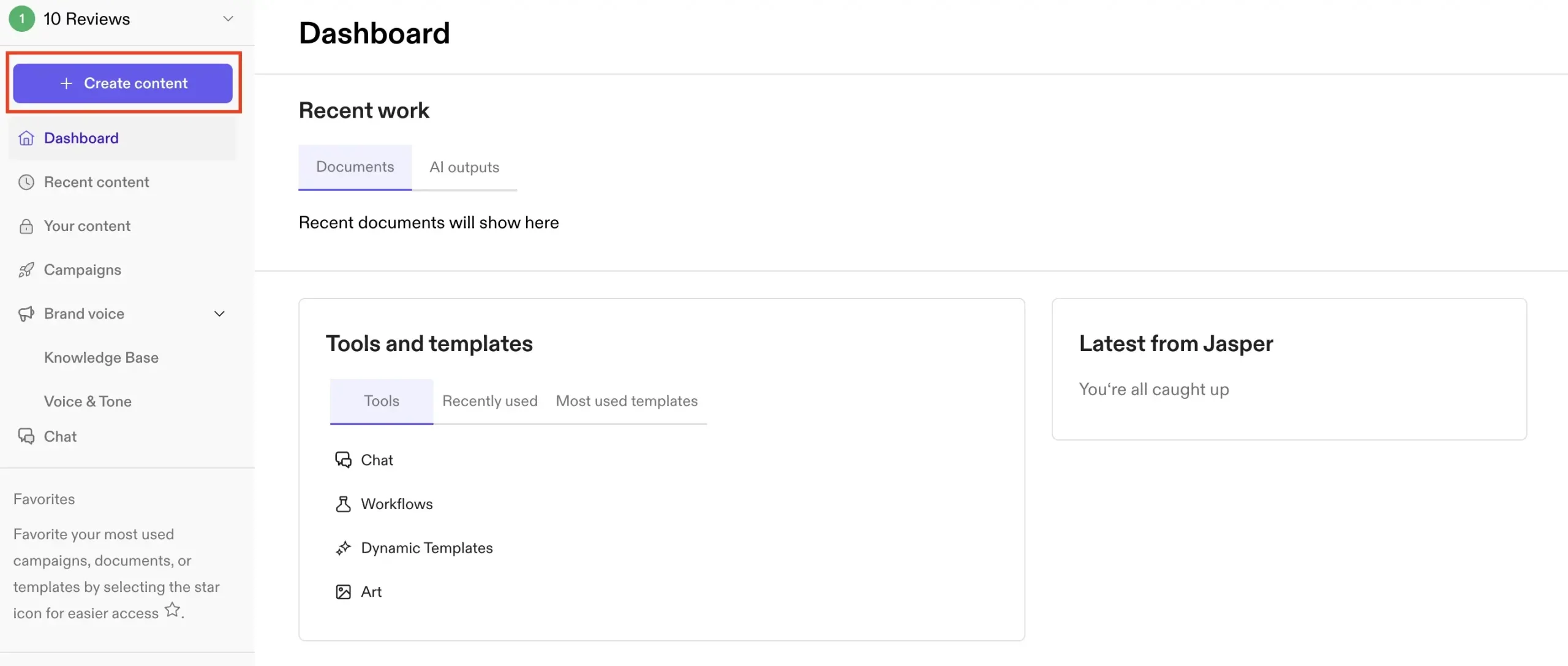 Step 2: Select From Multiple Options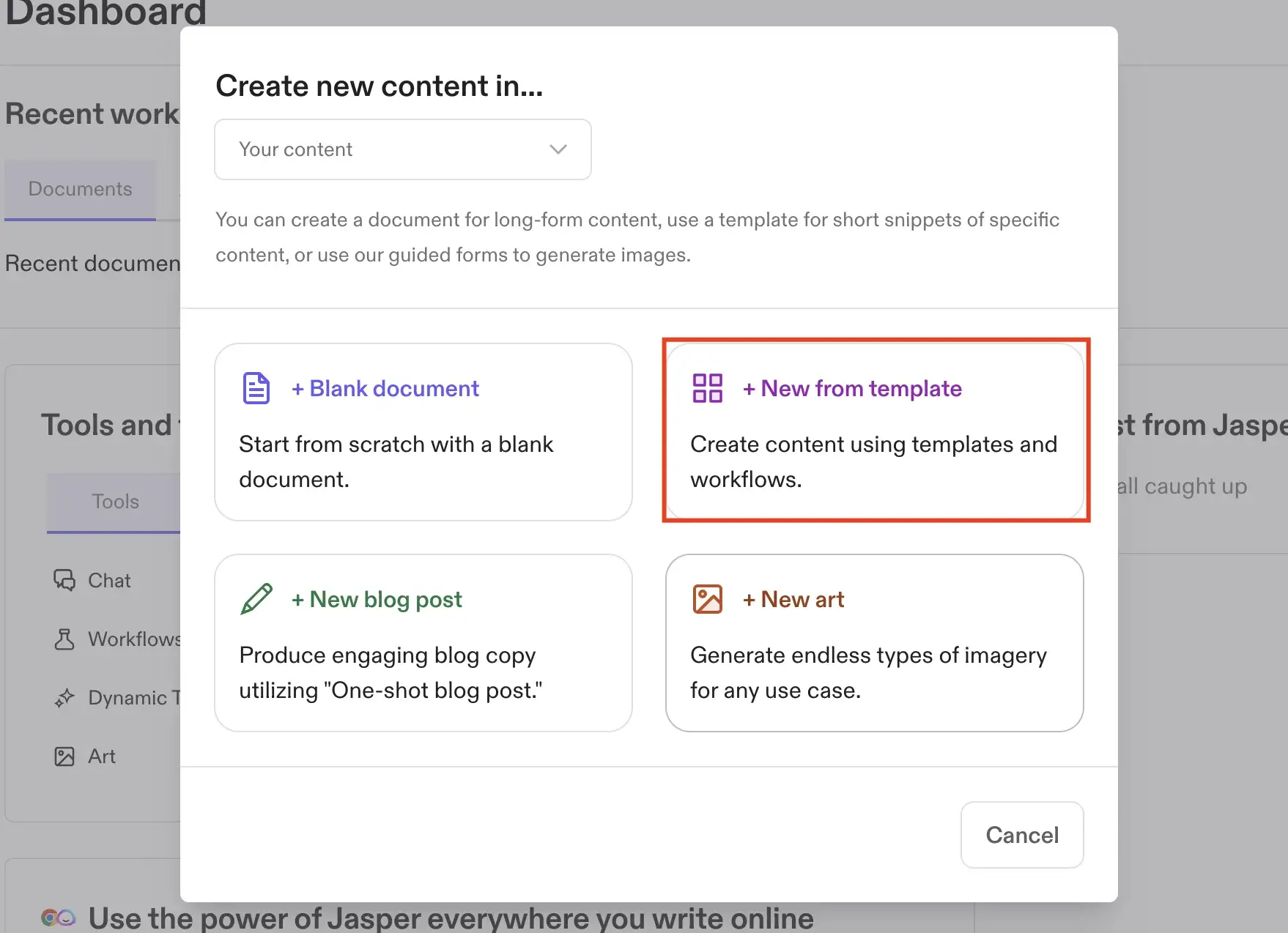 Step 3: Choose the Right Template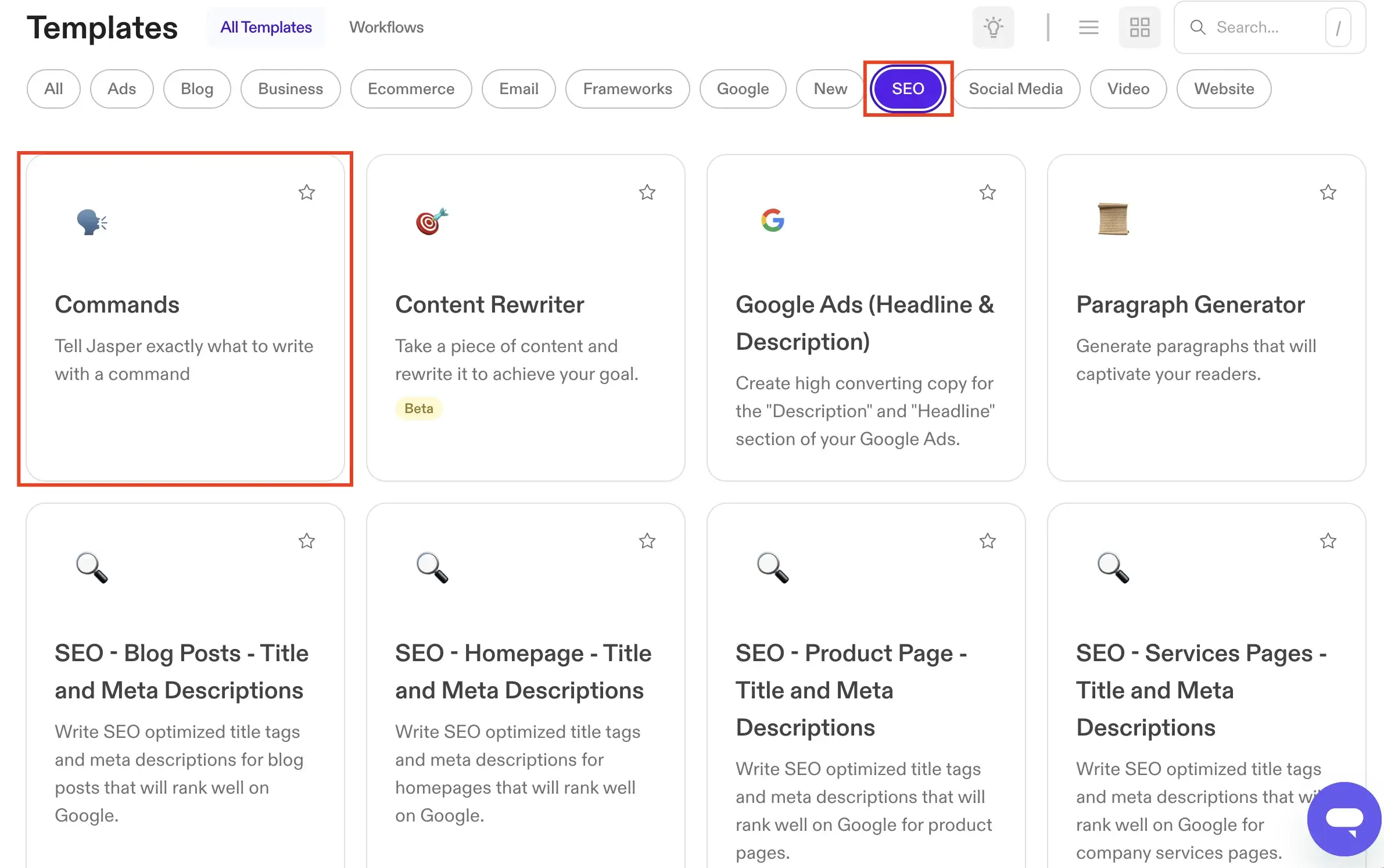 Step 4: Input Prompts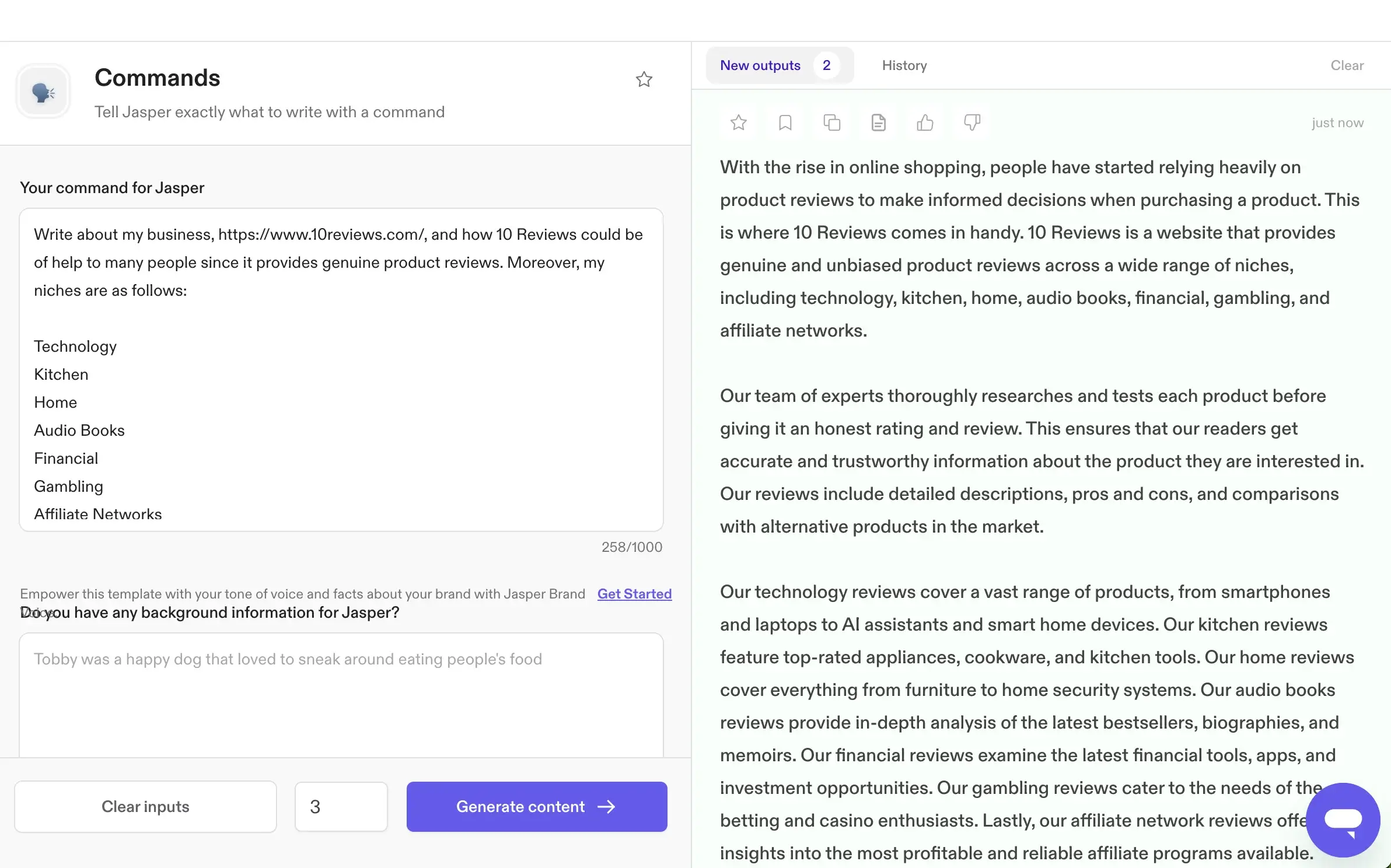 Jasper AI's Target Audience
What's incredible about Jasper AI is that it is a versatile tool. It could help many users, from small business owners who need social media and website writing to marketers who need to juggle between projects. Also, for organic and paid marketers, Jasper AI could take a consistent workload off marketers' shoulders and still ensure a consistent tone of voice aligned with the said business.
Furthermore, we suggest students benefit from it for writing essays, ideating business strategies, or organizing the workload.
How Much Does Jasper AI Cost?
We must admit that Jasper AI could be a pricy for someone at the beginning of the road, yet its capabilities are well deserved.
Let's say you are a business owner and need social media copy, SEO-optimized blog writing, and overall UX writing for your business website. Well, if you were to pay a freelancer or consultant separately, your costs could double.
And regarding the quality of the work, things cut both ways. As such, you can work with a consultant, and the result lacks quality, or use Jasper AI and still need to improve the quality of the content.
It all comes down to your business plan, strategies, and what you expect in return, but we can say that Jasper AI comes at a fair price.
Currently, it seems that Jasper AI offers a 7-day trial and a -20% discount on annual prices.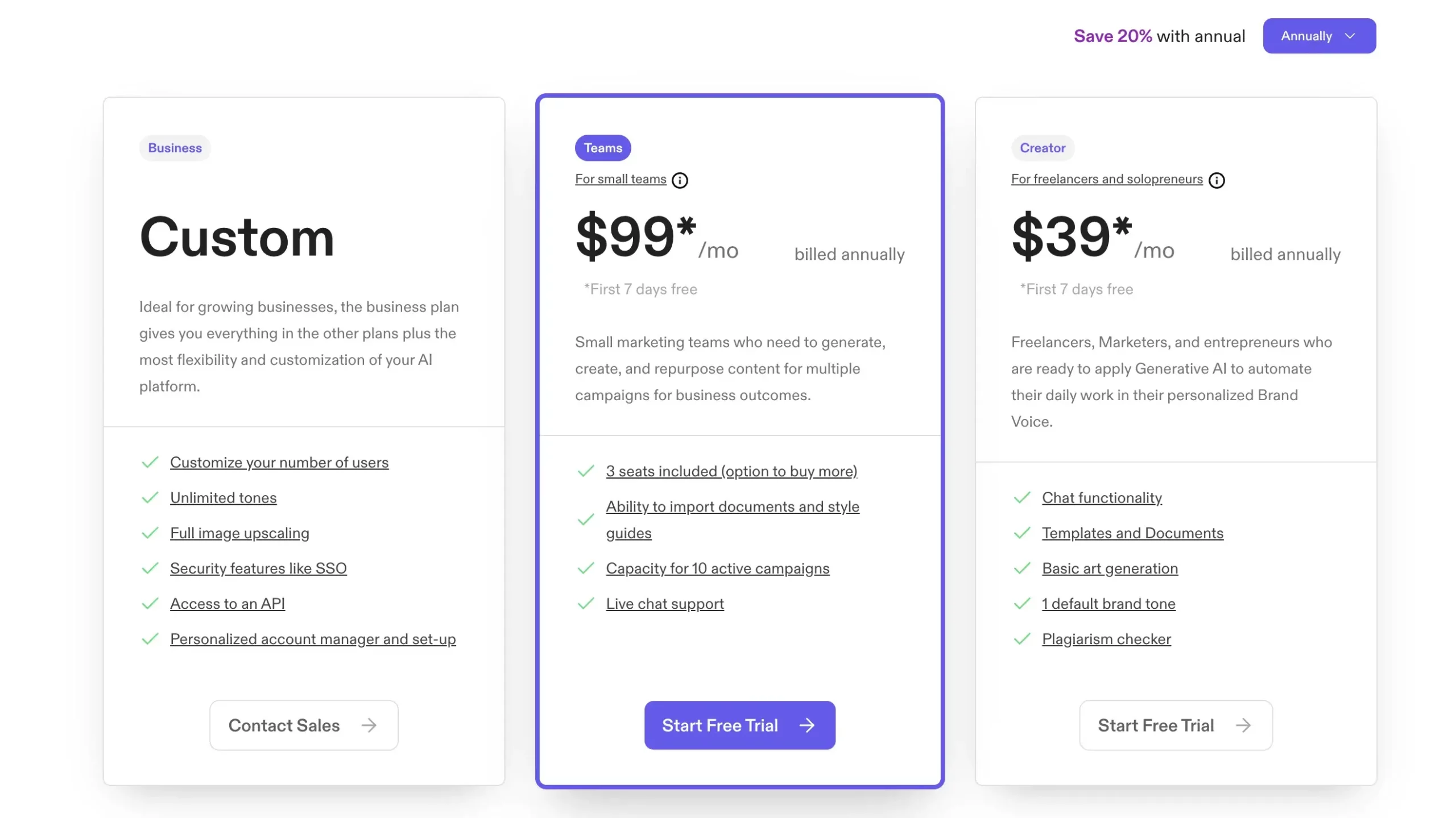 Final Verdict on Jasper AI
As we are at the end of this extensive Jasper AI review, we conclude by having a positive thought: user reviews. As such, we checked Trust Pilot, Capterra, and G2's reviews, and Jasper AI continues to amaze us. As a result, its note is above 4.5 stars, which says a lot, isn't it?
We also appreciate the ease of use of Jaspers' ecosystem and the overall UI/ UX design, which is clear. Moreover, since Jasper Ai can write optimized and plagiarism-free content, well, that says a lot, as many tools on the market only spin the words and rephrase them, but the overall content is filled with errors.
At this point, all that we can advise you is to benefit from the free trial, test it, play with it, and see its capabilities, and hopefully, with the help of this Jasper review, you can make an informed decision.
No reviews left yet...
Be the first to review Jasper AI!