What is the Best Chat GPT App?
Whether you are using one of the best Chat GPT applications or in the search stream, check our list and tell your friends about it! 
As we've learned and witnessed the power of Artificial Intelligence in many cases, from AI logo generators and website builders to voice generators and free tools to jumpstart your business, and now in Chat GPT-3 and 4, we must admit that this technology is here to stay and slay!
Since the inception of Chat GPT, many businesses, social media platforms, and others have taken advantage of this innovative technology to harness and deploy their mobile and web applications.
However, the reality is a bit different, as we have probably seen mediocre apps, and now, we are left to wonder what Chat GPT app is best and what is the best Chat GPT app for iPhone.
Imagine having one of the best Chat GPT apps at your disposal – what would you do differently, what would you ask, and most importantly, do you think it will improve your life?
As we saw in The Jetsons, the famous cartoon, where the family lived in the future with elaborate robotic contraptions, holograms, and whimsical inventions, some might argue that taking advantage of AI and Chat GPT is essential for staying ahead of the curve.
As such, stay tuned and discover the best Chat GPT application to get you started!
What is Chat GPT?
First things first, let's find out what Chat GPT is and what its capabilities are.
Developed by Open AI, Chat GPTs' mission is to make AI more accessible by making the benefits available to humanity. OpenAI is also the creator of Dall-E, an AI text-to-art generator.
So, Chat GPT is an application that integrates some of the most disruptive and innovative technologies, such as Artificial Intelligence, Reinforcement Learning from Human Feedback (RLHF), Deep Learning, and many others, to deliver this Generative Pre-trained Transformer application.
As a result, this powerful tool, along with its technology, has been integrated into many other digital products to deliver different concepts and use cases.
Is There an Official ChatGPT Mobile App?
Yes, there's an official Chat GPT app that syncs your histories across all devices, supports voice input, and brings out the latest model improvements to your fingertips.
Additionally, this application integrates the new open-source speech-recognition system that enables voice search.
To better grasp its power and potential, just look at how long it took to reach 100 million users. From our standpoint, that sums up pretty much all.
Why go for Chat GPT Alternatives?
Gone are the days when people were scared to use new technologies, and we might say that it's part of the evolutionary go-arounds. As such, why not benefit from this innovative tool? It could be your tech-savvy buddy who doesn't get upset when asked at 3 AM how to reply to "Tell me about yourself" for tomorrow's interview.
Even though the app is not called "Chat GPT" anymore, the tech behind it is the same. OpenAI provides access to ChatGPT through its API (Application Programming Interface), allowing developers to interact with the model and integrate it into their applications, websites, or services without direct access to the underlying code.
When it comes to use cases for such applications, you'll be amazed. From prompt-based writing to generating creative imagery and to having a personal assistant, the possibilities are endless.
However, let's see what Chat GPT has to say about it:
As such, let's dive deeper and discover the best Chat GTP apps that changed things for good.
What are the Best GPT-4 Apps?
1. Best AI Copywriter – Jasper AI
Jasper AI or Jasper Chat is an AI-based copywriter used primarily for content marketing, sales teams, and other scaling-up businesses. 
Additionally, Jasper AI brings a new human-like conversational level that classic GPT could not offer. Instead of prompt-based talking and commands, Jasper can fluently converse, refining it during the engagement.
Be sure to read our Jasper AI review for more information.
What Jasper Brings New to the Table?
Business Use Cases;
Hyper-customization;
Latest News and Data;
Editorial Checks;
Branding Assets;
2. Bing – Best AI-powered Companion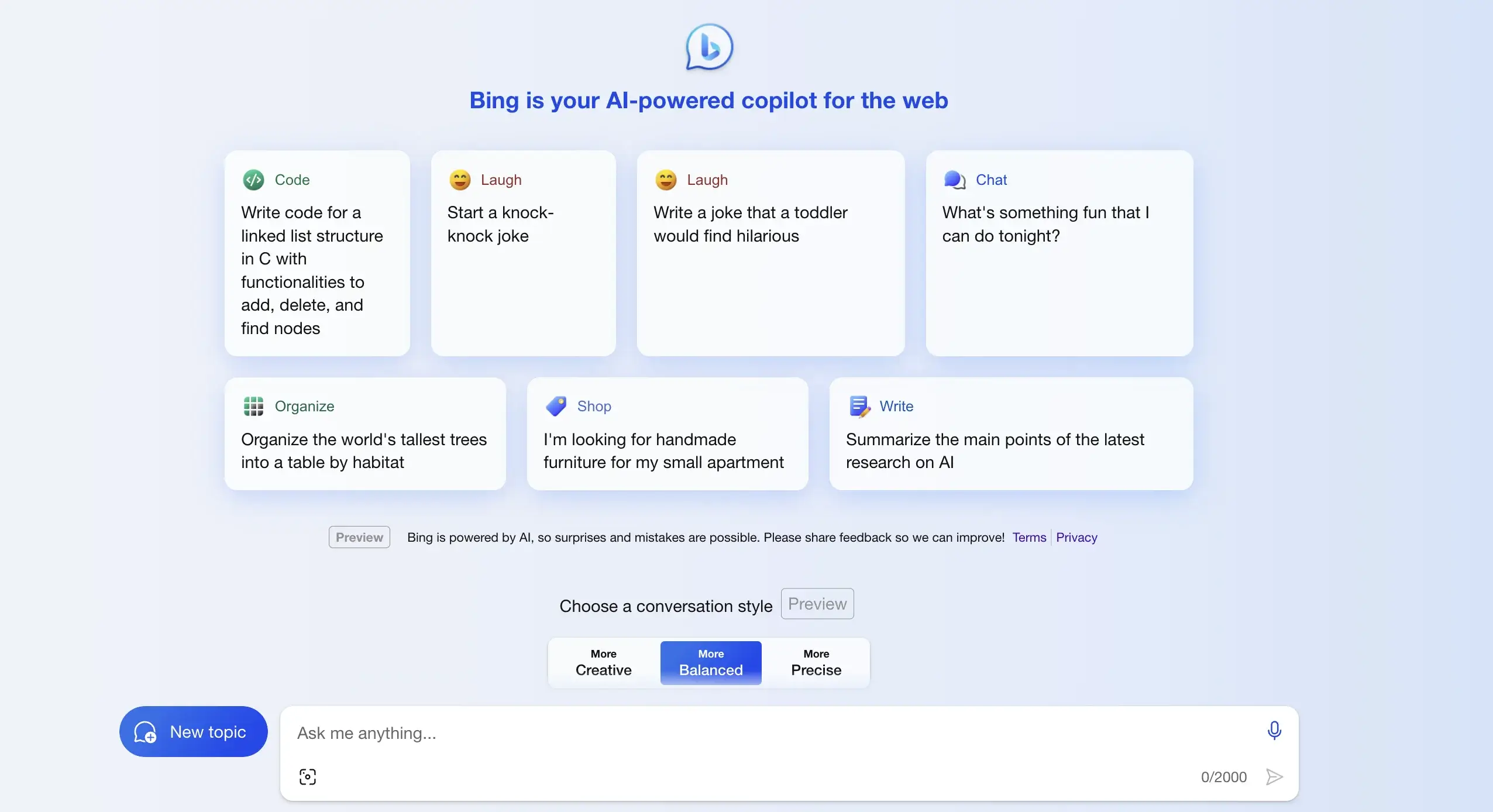 There's no wonder OpenAI's technology powers Bing since Microsoft is one of Chat GPTs' investors. As such, Bing offers a new AI-based assistant that serves your direct and contextual needs.
Besides this, Bing is free of charge; all you need to do is sign up!
What innovations does Bing bring?
AI-enhanced Web Search;
Bing Chat;
Image Creator;
Best Chat GPT apps for iPhone
3. AIChatsy
Of course, we had to lead on the iPhone apps niche, so AIChatsy is set to empower users. From delivering real-time data to image and voice searches, AIChatsy brings content creation to your fingertips.
What AIChatsy Brings New?
AI Personal Assistance;
Accessible General Knowledge;
Education and Learning;
Article Scanning;
Tailored Templates;
4. Chatsonic – AI Chatbot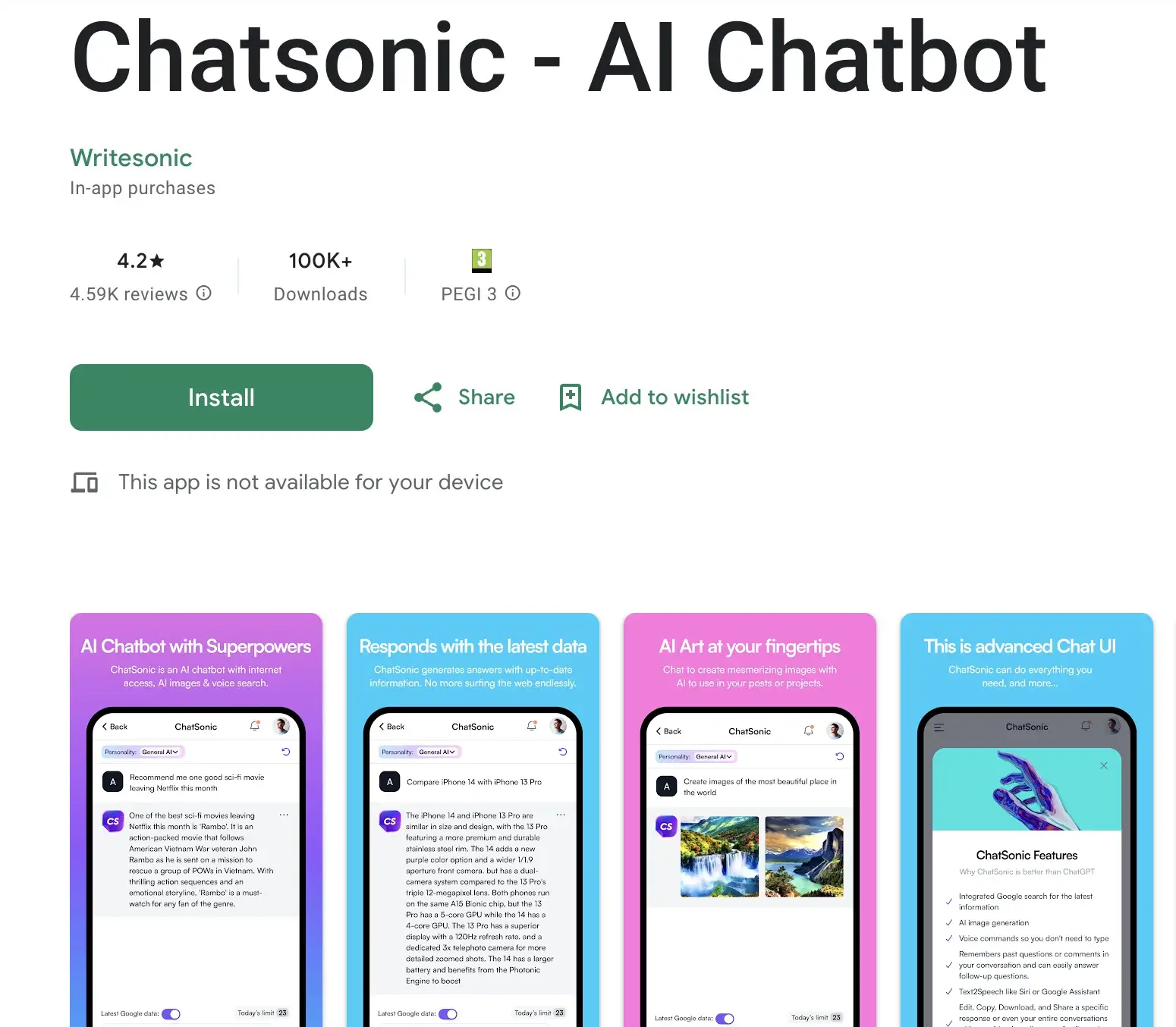 Chatsonic is a powerful tool that uses the power of GPT-4 to provide real-time data and offer image and voice searches. Chatsonic is an accessible mobile app that can be used for content creation, learning, business, and many other domains of interest.
Whether you are an avid learner, a business, or an influencer, Chatsonic could be the way to go.
What New Features Chatsonic Brings?
Offers recent and factual information powered by Google's knowledge graph;
Ideate and generate digital art;
Answers to voice and written prompts;
Contextual based answers;
User-friendly and intuitive interface;
Best Chat GPT Apps for Learning
5. Duolingo – Your AI-powered Teacher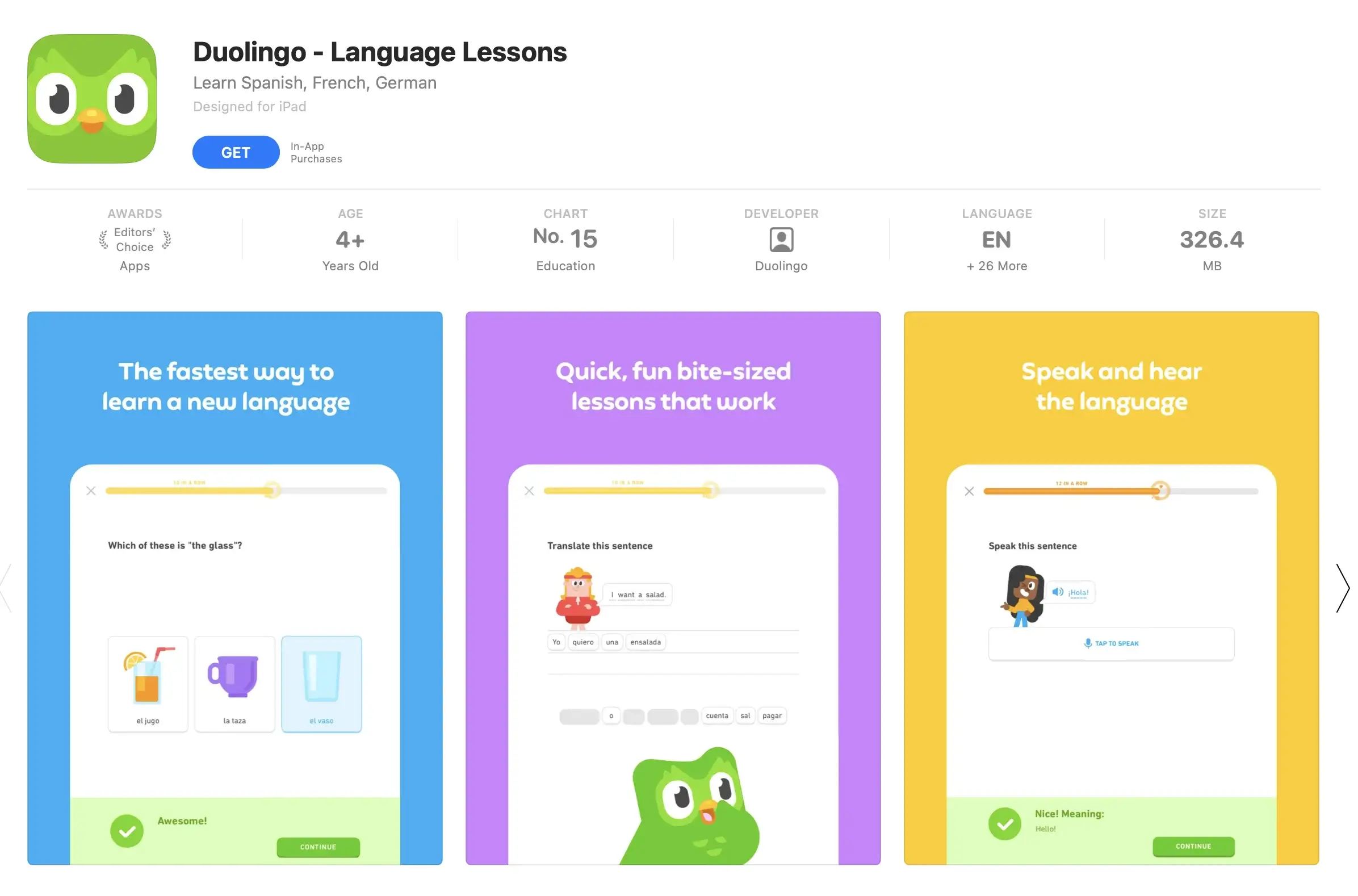 Undoubtedly, Duolingo is one of the most used and popular e-learning tools, and of course, they couldn't leave behind such powerful technology that GPT-4 brings. As a result, the Duolino Max was born to help its users learn better and faster.
What New Features Duolingo Offers?
Explain My Answer and Roleplay;
Unlimited hearts;
No ads;
Practice Hub;
6. Khanmigo by Khan Academy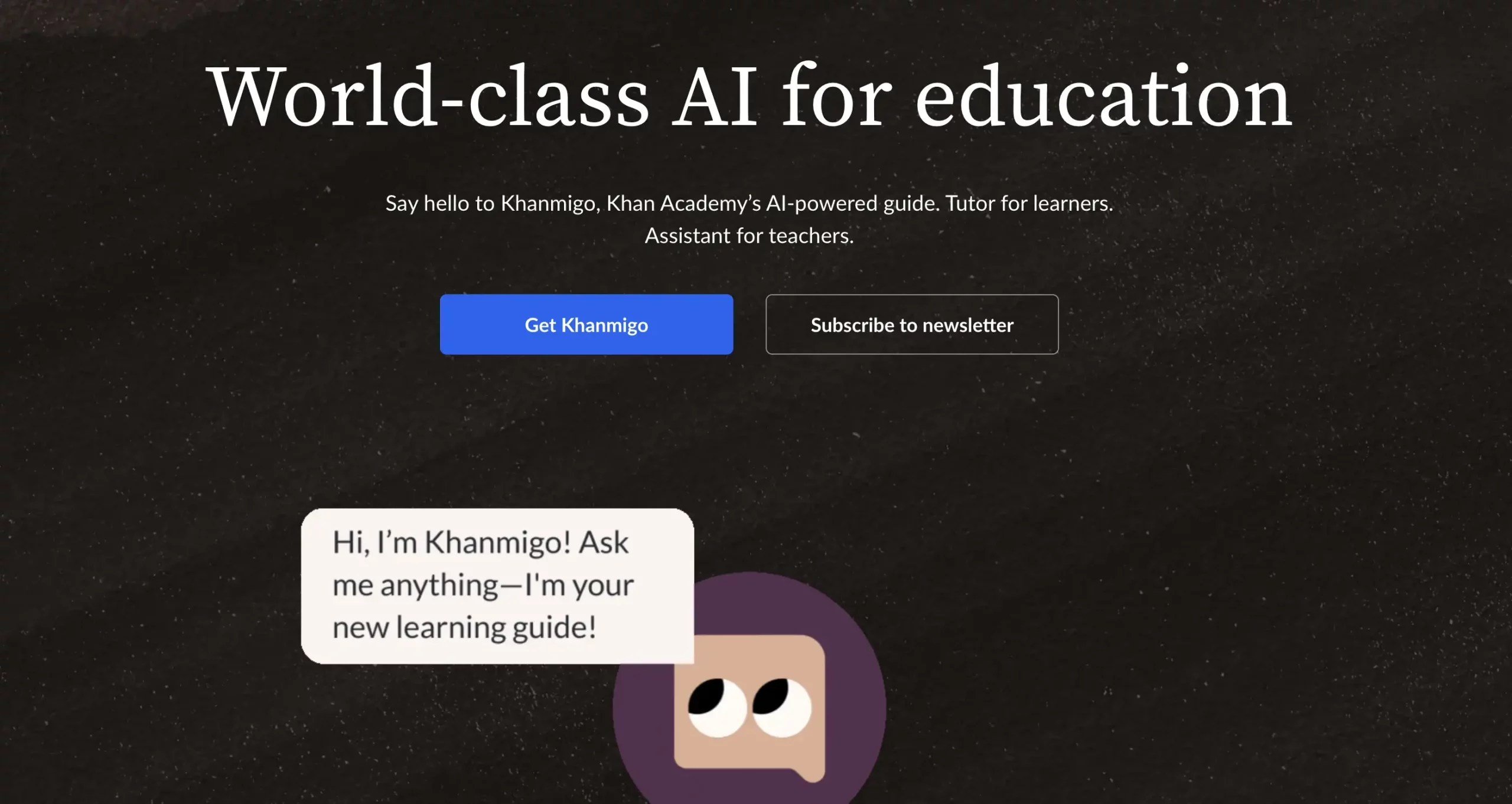 In the educational chapter, Khan Academy strives to provide educational resources for all its users around the globe, offering STEM, English, and Mathematics courses, classes, and practical games. As such, Khanmigo uses Chat GPT-4 integration, which enhances users' ability and knowledge to deliver a more robust e-learning application.
What Innovative Features Does Khanmigo Bring?
Tutoring for all;
AI-powered tools for teachers;
Unlocking creativity;
Harness the power of computer science;
What Security Concerns Pose Chat GPT-powered Apps?
Since the AI hype is still here, we cannot mention the security concerns that these apps might bring. Moreover, many Chat GPT clones or so-called AI chatbots claim to give you access to GPT-4. However, they pose a malware threat.
Additionally, just think about this – as Chat GPT-4 is the Premium version of its predecessor, meaning it is paid, integrating such technology comes with a cost.
Data Privacy is the first concern, as it uses user data to improve their responses. As such, each app should offer encrypted data and transparent privacy policies. Check each downloaded application's Terms and Conditions and Data Privacy.
How doesn't remember the phishing activities that shook humanity and made users lose their assets? As a result, such powerful technology could be used in different cyber-attacks. Looking for customer reviews and researching the chosen application before downloading or creating an account could ensure excellent security.
Another essential aspect is the misuse of information, meaning that certain information shared within the chat could be misused and disturb some users. As such, developers should implement strict guidelines to prevent the application from storing sensitive user data.
Final Thoughts
While the world of Chat GPT apps opens doors to unprecedented possibilities, these applications, with their incredible capabilities, are not just tools; they are gateways to future opportunities.
Whether you are using one of the best Chat GPT applications or in the search stream, check our list and tell your friends about it!