Ivacy VPN Review – Everything You Need to Know
Ivacy is great if you're on a budget. It's one of the cheaper options on the market but still delivers. Its connections are secure and it provides a strict no-logging policy.

October 4, 2021 at 10:12 am in

VPN

[lasso ref="visit-ivacy" id="1595″ link_id="2644″]
Ivacy VPN Review
You're probably not too familiar with Ivacy. Although they've been in the game since 2007, they're relatively unknown. They believe safety comes first and they certainly deliver. How useful is the Singapore-based VPN, though? Let's go through everything you need to know in this Ivacy VPN review.
Ivacy VPN Review | Introduction
Singapore-based
2000 servers in over 50 countries
Torrent friendly, blocks malware and is completely log-free
ProPrivacy award-winning VPN. They're also Techradar, RANDROIND, Mashable and PCMAG.COM verified
Superior customer support
Ivacy's team introduced split tunneling, which lets you choose what data is sent to your ISP and which is channeled to your VPN
Multiple protocols, including CP, UDP, L2TP, and IKEV
The Pros
Let's start with the many reasons why Ivacy may be the VPN for you. So, let's begin with the pros in this Ivacy VPN review.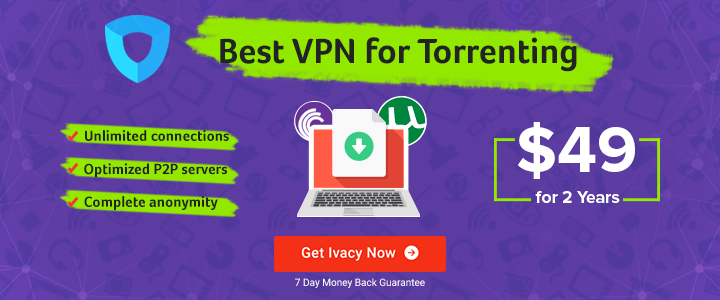 Easy to Use
The VPN is available on various platforms. This includes Linux, MAC, Windows, Android, IOS, and even gaming consoles. All you have to do is visit its site. If you're on your phone, this would be through the Play Store.
You'll have to make a purchase to access its services. With this done, you'll get an email for you to set your password up.
It's easy to use as well. Ivacy VPN has an interface that works similarly to its counterparts. The moment you open it, you'll see a large 'power' button that connects you to the best server near you. Of course, you can choose from its list of servers as well.
Log-in from 5 Different Devices
You may want to secure all the devices in your home. No need to fret, you can connect 5 devices into your Ivacy account at the same time. Let's go to the next point in our Ivacy VPN review.
Great Prices
The VPN's prices are cheap. They revamped them recently, making them even more affordable. The following are their payment plans:
1 month for 9.95 dollars
1 year for $3.50 a month
2 years for $2.25 a month
Their prices are great when compared to other VPNs. How can you make these payments, however? Ivacy gives you several options. These are:
PayPal
Credit card
Bitpay
Bitcoin and other cryptocurrencies
Free Trials & Refunds
If applicable, you can request a 30-day refund. This only works for yearly plans, though. In terms of their monthly plans, a 7-day refund is at your disposal.
Refunds don't take too long, thankfully. You can expect them to take around 2 days. If you used a credit card, this is a different story, which we'll discuss below.
If things sound good but you're not a fan of their prices, Ivacy offers a 7-day free trial.
Excellent Customer Support
When people think of budget VPNs, they usually picture poor customer service. This isn't the case with Ivacy. Surprisingly, their customer support is very helpful. Not only are they informative, but there is also a range of ways to get in touch with them. Let's not forget that they're speedy too.
In this Ivacy VPN review we can say they offer 24/7 live chats with their team and the ability to create tickets. You can also visit their office. We found their FAQ section to be pretty detailed too.
If you have an issue with the installation, they provide detailed guides on how to successfully do this. The guides are on their "support page" and are easy-to-read manuals for specific operating systems and devices.
A Secure Connection
256-bit encryptions are one of the most secure encryptions out there. Luckily for you, it protects your connection when you use Ivacy VPN. It's so secure that it's used by the military, so you're in very good hands. This is especially great when using public Wi-Fi.
Strict No-Log Policy and Kill Switch
Your activity online will be secure. The VPN promises a strict no-log policy, and we have no reason to doubt them. If you didn't know, third parties store and sell your data. You'll never have to worry about this again with their services. Who wouldn't want that?
The cherry on top is the fact that Ivacy comes with a kill-switch. If your VPN were to go offline, its kill-switch would take you offline too, protecting your IP.
Split- Tunneling
Not only do they allow split tunneling, but they pioneered it. You can choose which data is channeled to your ISP and which is sent to Ivacy. This lets you access foreign and local sites at the same time.
A Large Number of Servers
As Ivacy is so budget-friendly, you wouldn't expect it to have access to so many servers. As of now, there are over 2000 servers in 100 locations. Ivacy prides itself on working with the fastest servers out there. ProPrivacy awarded them the "BestVPN award for speed" after all.
Good Speeds
Although it's not the best, their server speeds are great considering the price you're paying. Some of their servers are not as fast though, like their Asia server. However, the majority of them are pretty decent.
The Cons
Ivacy sounds great so far, but there are a few drawbacks you should be aware of. Let's talk about them below in this Ivacy VPN review.
No Netflix
They promise the bypassing of geo-blocks. This is only true to an extent. We found that none of their servers worked with Netflix. This isn't true only for Netflix but services like Disney+ as well.
No Call Centre
Sometimes, one-on-one contact with a support member may be needed. Don't hold your breath as Ivacy does not have a call center.
Can't Use with Third-Party Proxies
You may want to use networks like TOR for some added peace of mind. Unfortunately, Ivacy does not work with third-party proxies.
Slow Refunds for Credit Cards
If you made your payment with a credit card and requested a refund, you'll only get it after a month. Users have reported that it can take longer.
Singapore Is Not the Most Secure
Singapore is known to tap into fiber optics, getting hold of its citizen's data. Leaked documents show that they are part of a global monitoring network. As someone who wants a secure connection, this is a nightmare.
Ivacy VPN Review | In Summary
Ivacy is great if you're on a budget. It's one of the cheaper options on the market but still delivers. Its connections are secure and it provides a strict no-logging policy. However, the fact that it is based in Singapore is a disadvantage. After all, several reports have leaked that they're a member of a global monitoring network.
To sum it up, if you want a more-than-decent VPN for the amount you're paying, go for Ivacy.