Bitdefender Review – Pros and Cons
Bitdefender is best known for its free antivirus software available mainly for PCs. In the crowded malware protection market, could Bitdefender be the product your device needs? Read the following Bitdefender review to find out more about Bitdefender features available for 2021: Bitdefender Review | At a Glance Bitdefender is a Romanian computer security business […]
Bitdefender
The best feature so far that Bitdefender 2020 has in store for users is the improved ransomware protection. Most features remain the same, but online threat screening and prevention tools are noticeably better than before.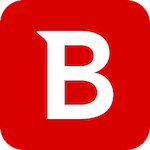 Bitdefender is best known for its free antivirus software available mainly for PCs. In the crowded malware protection market, could Bitdefender be the product your device needs? Read the following Bitdefender review to find out more about Bitdefender features available for 2021:
Bitdefender Review | At a Glance
Bitdefender is a Romanian computer security business that sells a number of malware protection tools. The antivirus program is the most popular. It now has over 500 million users worldwide, according to the company.
Bitdefender has a free antivirus program for PCs and Android devices, which most people are familiar with. Find in this Bitdefender review what this free antivirus offers:
Quick installation
Runs without slowing down the operating system
Suited for RAM-intensive applications like gaming
The free antivirus, in Bitdefender's own terms, offers only "bare bones" protection. If you want more, the company also sells subscription-based malware protection software for PCs, Macs, smartphones, and other smart devices. Bitdefender has three new packages available for 2021:
Bitdefender Internet Security 2021
Bitdefender Total Security 2021
Bitdefender Family Pack 2021
The above are available for personal users. Business users have different options to choose from.
Bitdefender Internet Security package protects up to 3 PCs. It costs about $80 a year and comes with free customer support. Bitdefender Total Security covers PCs, macOS, iOS, and Android. It supports up to 5 devices per year for $90 a year.
Total Security is considered the best package for users who want malware protection for computers and handheld devices. Bitdefender Family pack has all the features of Total Security extended up to 15 devices, with some limitations.
There isn't a big difference between these packages except the number and type of devices you want to cover. Bitdefender is available for IoT gadgets too, but you would have to buy specific packages separately.
The Pros
Find now in this Bitdefender review the list of benefits:
All Around Ransomware and Fraud Protection
Bitdefender promises comprehensive protection against ransomware attacks and online fraud even with the free version of the software. The paid editions offer more hardened features, especially for keeping your computer protected from various online threats. The 2021 editions come with a new tool called ransomware remediation. You can use it to decrypt files that might get encrypted by ransomware. Success rates aren't guaranteed though.
Lots of Features
Even the cheapest version of Bitdefender antivirus comes with a host of features. The basic entry has a password manager, a secure web browser, a network scanner, and even a file shredder to permanently delete documents. Bitdefender has recently introduced anti-tracking features to prevent advertisers from following you around the web.
Users can also get parental controls, even with the Internet Security package. Most other brands only offer parental control for expensive family packages. On top of that, Bitdefender offers a powerful firewall and file encryption for those who need it. You also get standard fare like protection against webcam and microphone hijackings and spam filtering.
VPN
The VPN is available with all paid packages. It's not much compared to exclusive VPN software, but it's an added plus when you want improved privacy features. There's a daily data limit for VPN usage, but it's well justified, given the cost.
More Automation
One of the biggest new features for paid packages is automated online threat prevention. Essentially, Bitdefender can stand in the way of a brute force attempt to take control of your computer.
Customization Options
With paid versions, users can customize how Bitdefender works on their computers. This is quite a useful feature for optimizing system performance. You can enable or disable certain functions of the antivirus program depending on what you are doing on the computer.
The Cons
These are the major concerns regarding this antivirus from our Bitdefender review:
Major Security Breach
In August 2019, a cybersecurity research firm called Safe Breach reported a massive Bitdefender vulnerability that allowed a hacker to take over a Windows computer. In tech lingo, this is called a privilege escalation attack. It essentially allows a hacker to gain the same access to a computer as its owner or primary administrator. This is a very serious type of attack to be allowed by a malware protection program.
Bitdefender subsequently acknowledged the vulnerability and said it only affected users of the free version of the program. The problem has since been patched, but Bitdefender's reputation has taken a permanent hit. While it's great news that the company fixed the issue, users should be concerned as to whether Bitdefender makes their PCs vulnerable, at least with the free version.
Malware Protection Hasn't Kept Up
Bitdefender paid packages have so far offered reliable malware protection. However, going into 2021, its brand hasn't quite lived up to the expectations that some competitors have matched. Following the news of the security breach, there's new scrutiny on how well Bitdefender malware protection can keep your devices safe. This is not to say that Bitdefender doesn't work anymore. But its independent test scores don't meet the expectations the brand has set with its marketing.
Choosing Bitdefender as Your Antivirus in 2021
Bitdefender has long been the go-to free antivirus software for PC users. It might not be the case anymore if the software is vulnerable to exploitation as reported. Regardless, the paid versions of Bitdefender offer new features that show that it's still worth it to stick with the brand.
The best feature so far that Bitdefender 2021 has in store for users is improved ransomware protection. Most features remain the same, but online threat screening and prevention tools are noticeably better than before.

Also, Bitdefender paid editions offer tons of features even if you purchase the cheapest version. Tools like VPNs and password managers are available for non-premium paid editions too. Getting a VPN is always a nice edition. Parents can get access to parental controls even on the cheaper packages without having to pay for expensive family packages. That's all we wanted to say in this Bitdefender review.

Bitdefender 2021 doesn't offer anything revolutionary. Though the brand is recovering from a security breach, it has shown willingness to address cybersecurity issues head-on. Bitdefender in 2021 is therefore still worth sticking to, even if it is not perfect. You might want to stay away from the free version from now on, though.