Playster Review – Features, Pros and Cons
Update: please be aware that Playster have suspended all activity. They have removed their apps from Apple and Google Android.
[lasso ref="visit-blinkist-instead" id="1714″ link_id="3462″]
In terms of the audiobook industry, Playster is a well-known but controversial name. This is due to its subscription service and library as many people deem, 'too good to be true. Hence, we'll be discussing everything you need to know about the site in this Playster review.
Playster was an on-demand entertainment app that handled everything: games, movies, music, books, no matter what time you asked. With the world's most diverse digital library, Playster has brought customers everything from timeless classics to the latest blockbusters – and the best part is that they could try it for free!
Playster Review | At a Glance
Playster is fairly new to the audiobook industry and was created in 2014. Since then, it has shaken up the game as it offers a lot more than its competitors.
Playster allows you to listen to a range of audiobooks. However, the service does not specialize in audiobooks. Instead, their library contains countless e-books, movies, and even songs! Thus, when you pay for a Playster subscription, you will get access to an array of entertainment in its library, from Spotify to Netflix, and Audible.
Now that we've discussed a bit about the Playster audiobook library's background, let's dive into the pros and cons.
The Pros
Do You Want a Free Trial?
Similar to its competitors, you get a 30-day free trial when you register for Playster. With it, you have total access to the Playster library, just like a normal user.
What's best about Playster's free trials is that you can cancel at any time. Most importantly, you're not charged at the end of the month if you forget to click cancel. In fact, Playster reminds you that your time is up, giving you ample time to decide whether you want to keep it. But these are not the only pros from this Playster review.
Are You Bored?
What makes Playster so unique is that they offer various forms of entertainment in their library. Not only do they offer audiobooks, but also movies, songs, and Ebooks. In terms of the movies and songs, they're some of the latest, so you can always stay updated.
In terms of how many audiobook titles are in its library, no one really knows as the brand hasn't released the exact information. We assume it's over 100,000.
We do know that after reading this Playster review you'll never be bored with a Playster membership. It brings you the best of Netflix, Spotify, and other streaming services all on one platform. All of this comes at Playster's low monthly fee of just $14.95. Of course, there are countless plans for you to choose from as well.
Do You Want Free Headphones?
If you're looking for new headphones to improve your listening experience, you don't have to head to the store. If you register for a 12-month membership on Playster, you will get a pair of headphones shipped to you for free. What's so great about this is that they're not just any headphones but are known to be high quality.
We're not done yet! With the headphones, the Playster audiobook library offers you a free HD tablet. Isn't that crazy?
It's Unlimited
If you're keen on audiobooks and want to get an Audible membership, you might be disappointed to learn that you get only 1 free book to listen to per month. The book can be anything, and if you want to read something else, you'll have to purchase the title. Most sites that allow you to access audiobooks have a system like this.
You'd be surprised to find out that Playster isn't like this. Compared to its competitors, it offers you unlimited access to its library. Therefore, if you pay its monthly fee, you have access to a Netflix-like service. This is what has made Playster so controversial as many think it is too good to be true. But the thing is, it is!
It's Customizable
In this Playster review you find out that it does something that some of its major competitors do not do: it allows you to customize your listening experience.
With access to Playster's library, you'll be able to adjust your playback speed to more than just the standard 1x, 1.5x, or even 2x. You can even change the decimals such as 1.2x, 1.8x, and 2.2x.
It's Easy to Use
Many people say that Playster is one of the easiest sites to use if you want to listen to audiobooks. It's also incredibly easy to watch movies and listen to songs.
They have a minimalistic website with only a few buttons and features, making your navigation as smooth as possible.
Of course, the site lets you switch between devices as well, amplifying its ease of use. If you log out of the Playster web app and log in through your IOS device, you'll pick up exactly where you stopped as Playster syncs your account.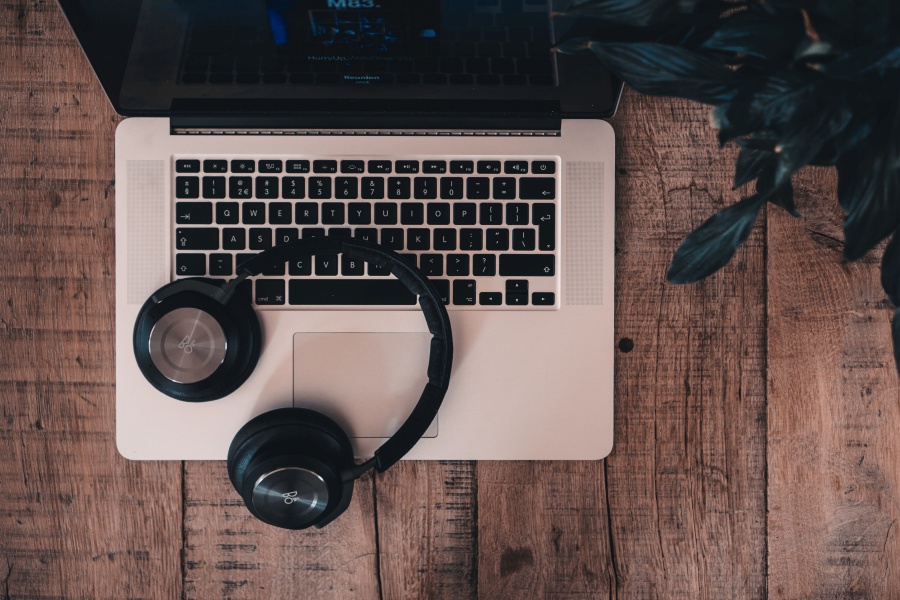 Image source: Unsplash.com
We also recommend: Blinkist Review
The Cons
Now that we've got the pros out of the way, let's talk a little in our Playster review about the cons of using Playster.
You Need to Get Premium
When you sign up for a normal membership, you get a myriad of options to choose from. However, the problem is that your access to the total library is restricted depending on the subscription package you've chosen.
For example, if you want to access all 100,000+ audiobook titles, you'll have to pay for a premium membership. And unfortunately, paying for a premium package may be out of the question since it's so expensive. It's $29.55 for all audiobooks and $46.95 for all movies, audio, and books.
You Don't Get to Keep Anything
If you have an Audible account and you downloaded a ton of books and then delete your membership, you'd still see the books in your library. Unfortunately, this isn't the case with Playster. The audiobooks and other entertainment present are not downloadable, so once your membership is up, everything is gone.
Playster Has a History
One of the drawbacks of working with the brand is that they've had a not-so-great and a rather shady past. Some of their affiliates have been known to scam people. Of course, this issue was soon fixed once the complaints came pouring in, and Playster immediately disbanded its affiliate program.
Playster Review – Conclusion
If you consider the above points from this Playster review, you'll see that there are many pros and cons when it comes to getting a Playster audiobook library account. However, the pros do outweigh the cons, making the site a reliable name for you to stream anything you want, from audiobooks to movies.